Baby boomers are snapping up better quality apartments but traditional investment units becoming more difficult to move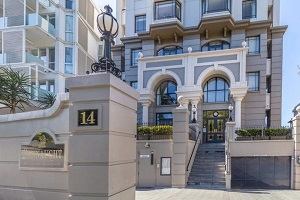 A two tier market may be developing for Auckland apartments, with the better quality, more expensive apartments that would appeal more to owner-occupiers continuing to sell well, while the smaller and cheaper units that are the bread and butter of investors are finding the going more difficult.
At City Sales' apartment auction this week five units were on offer with two selling under the hammer and three being passed in for sale by negotiation.
The first unit offered was was a 58 square metre, one bedroom unit with a car park in the Connaught building in the leafy precinct near the Auckland High Court.
The Connaught is a high quality complex and apartments such as the one offered are popular with baby boomers looking to make the move to apartment living.
There was strong competitive bidding on the unit and it sold under the hammer for $710,000.
However the remaining four units were reasonably typical investor fare.
The first one called attracted competing bids but none was high enough to get across the line and it was passed in.
The next two didn't get a single bid between them and both were passed in and the third was a leasehold unit in the Q Central building just off the top of Queen St in the CBD.
The ground rent for the unit was $7642 a year and this is due to be reviewed in 2018, plus there were operating expenses of $3856 a year and rates of $1316.
According to QV.co.nz it had been purchased in 2005 for $239,000 and resold in April this year for $120,000.
At this week's auction it sold for $160,000 so even at that price the vendor made a quick profit of $40,000.
At Barfoot & Thompson's apartment auction this week five units were on offer, two of which would have appealed to baby boomers for owner-occupation and they both attracted competitive bidding and sold under the hammer.
The other three could have appealed to either investors or owner-occupiers but they were generally larger and of better quality than most of the shoebox units around town.
A common feature for all three of these units was that each of them attracted just a single bidder.
That meant a lot of legwork for the salespeople handling each unit as the shuffled between the vendor and potential buyer of each unit, carrying out protracted negotiations within the auction room.
But by the end of the auction two of them had sold under the hammer and one was passed in, giving a clearance rate of 80% on the day.
The full results of both auctions, including the prices for those apartments which sold under the hammer, are available on our Auctions/Sales Results page.
You can receive all of our property articles automatically by subscribing to our free email Property Newsletter. This will deliver all of our property-related articles, including auction results and interest rate updates, directly to your in-box 3-5 times a week. We don't share your details with third parties and you can unsubscribe at any time. To subscribe just click on this link, scroll down to "Property email newsletter"and enter your email address.