RBNZ concerned range of challenges facing the construction industry will limit high density building and intensification in Auckland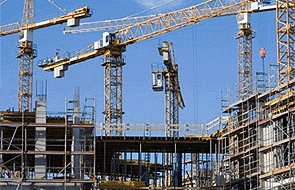 The Reserve Bank is concerned the fragmented nature of the New Zealand building construction industry, plus constraints on access to labour, materials and funding, could hamper high density construction and intensification in Auckland.
The central bank and prudential regulator of banks makes this point in its latest Monetary Policy Statement (MPS). It also suggests the entry into the New Zealand market of big international construction firms could help the construction industry combat its challenges by increasing scale and introducing new technology.
The MPS points out that Reserve Bank staff regularly meet a range of organisations to improve their industry knowledge and understanding of current economic conditions. Of recent business visits to 40 entities, half were to companies active in the construction industry.
One of the things Reserve Bank staff were told is that the construction industry is operating close to full capacity and there may be little scope for activity to increase significantly from current levels. This, the MPS notes, is at a time when the Canterbury rebuild is plateauing and focus is shifting to Auckland, where the Unitary Plan is expected to enable more high density housing and housing intensification to combat the housing supply imbalance in the city.
However, the Reserve Bank outlines concerns around a range of constraints that could limit the boost to construction activity in Auckland.
"The construction industry is reportedly facing several constraints that may impede future activity, such as access to labour, materials, and funding. Most contacts are struggling to find labour to fill a wide range of positions. The labour shortage is reportedly most acute in Auckland, where high living costs are deterring construction workers from relocating from Canterbury or immigrating from overseas. Contacts note that it is also becoming increasingly difficult to access construction materials, with shortages becoming acute for some materials. This is leading to some construction firms facing long wait-times and cost increases," the Reserve Bank says.
"There has recently been a tightening in credit availability in the construction industry, constraining some firms' ability to increase activity. Contacts note that new and small firms, as well as apartment developers, have been impacted most severely. A lack of funding has led to some construction projects being deferred or cancelled, and contacts expect that credit conditions will continue to tighten. Changes to retentions policy and increased demand for bonding (the provision of liquid assets as assurance that work will be completed), are reportedly putting even more pressure on construction firms' cash flow," says the Reserve Bank.
It goes on to say that given the New Zealand construction industry is dominated by small firms, this fragmented industry structure could be an impediment to meeting future demand.
"The industry struggles to achieve large-scale construction and innovation is limited. These factors could impede high-density construction and intensification in Auckland. A move towards new procurement methods and prefabricated or modular housing is seen as a positive, and a necessary step forward. The entry of large international construction firms into the New Zealand market could further aid the industry in overcoming these challenges by increasing scale and introducing new technology." 
The charts below come from the Reserve Bank's MPS.
*This article was first published in our email for paying subscribers early on Friday morning. See here for more details and how to subscribe.