REINZ says lifestyle block market is 'challenging' as sales decline to lowest level in two years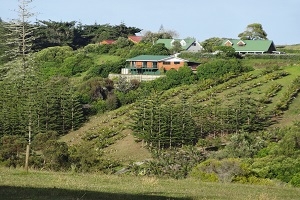 The malaise which has seen the housing market cool over summer also appears to be affecting the lifestyle block market, with sales volumes well down and prices flattening.
In the Real Estate Institute of New Zealand's latest report on the lifestyle property market, REINZ rural spokesman Brain Peacocke described the market as challenging, with loan-to-value ratio (LVR) mortgage lending restrictions affecting sales.
"All regions apart from the West Coast of the South Island have experienced significant reductions in sales volumes during January 2017, making this the lowest month for volumes over the last two years," he said.
The REINZ said 1959 lifestyle properties were sold in the three months ended January 2017, which was down 7.1% compared to the three months ended January 2016.
At the same time prices flattened, with the national median price hitting its record high of $583,000 in the three months to December last year and remaining unchanged in the three months to January this year.
REINZ's Regional Summary of Lifestyle Block Sales:
Northland / Auckland – reduced volumes with buyer uncertainty making it harder to get transactions across the line; often good initial response to new listings then interest tapers off; Government LVR rules are impacting on the market.
Waikato - a major reduction in sales volumes over recent months; listings in short supply but improving; Auckland purchasers remain active; strong subdivision activity in north Waikato.
Bay of Plenty - a 50 % drop in volumes over the last two months; strong prices for quality properties.
Hawke's Bay / Manawatu / Wanganui / Taranaki – reasonable activity in the mid-price range with volumes holding closer to recent levels.
Wellington / Wairarapa – more consistency within the region with very strong demand in the Wairarapa where prices are lifting and some properties are selling within a week of being listed.
Nelson / Marlborough - a significant drop-off in sales volumes from previous months albeit prices remain strong.
Canterbury – some very strong sales at the top end of the market although stocks are limited; moderate activity in the mid-range and quieter at the lower end; volumes in total down considerably.
Otago – steady activity throughout the central region with strong prices in the Lakes district; reduced volumes but solid sales and prices around Dunedin.
Southland – close to status quo within the southern region with modest prices holding steady.
You can receive all of our property articles automatically by subscribing to our free email Property Newsletter. This will deliver all of our property-related articles, including auction results and interest rate updates, directly to your in-box 3-5 times a week. We don't share your details with third parties and you can unsubscribe at any time. To subscribe just click on this link, scroll down to "Property email newsletter"and enter your email address.