Auckland's housing and infrastructure issues illustrate central failures of NZ's urban planning system, Productivity Commission says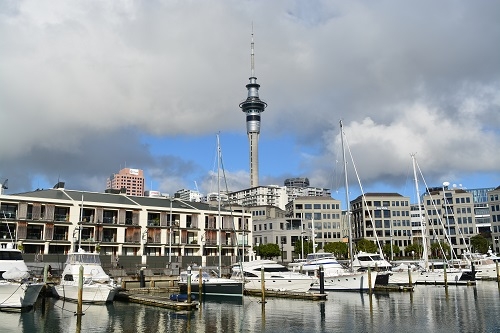 By Alex Tarrant
Auckland's well-documented housing and infrastructure issues are front and centre of the Productivity Commission's documentation of New Zealand's urban planning system failures.
New Zealand's largest city is mentioned 723 times in the 516-page report calling for widespread reform of the system, including a scrapping of the Resource Management Act in favour of new less restrictive legislation, and greater central government guidance on urban planning.
The Commission puts it bluntly, suggesting problems faced in Auckland are like a cancer that has spread to other parts of the country:
"The example of Auckland illustrates some central failures of the current system."
"Auckland, home to a third of New Zealand's people, has been and is still experiencing extremely fast population growth. Aucklanders, armed with the system's planning tools, have struggled to respond to this pressure either by providing greater density in central parts or by expanding outwards at the city's boundaries," it says.
"While some specific interests have benefited, the resulting scarcity has driven a protracted land and house price spiral that has been socially and economically harmful. It has now adversely affected many parts of New Zealand and many New Zealanders."
Restrictive land-use regulation including policies preventing intensification of historic suburbs surrounding the city centre, poor transport links, and, most of all, funding constraints, have all played a part.
Auckland's population is unique in that it is larger, denser, faster growing and more ethnically diverse than most other New Zealand cities, the Commission notes.
Strong natural population increase and international migration have driven its growth. And with one of the youngest regional populations in New Zealand meaning larger numbers of Aucklanders at a reproductive age, this will contribute to further population growth, it notes.
The burden of a significant deterioration in housing affordability over the past 25 years has fallen most heavily on low-income households which are much more likely to be spending more than 30% of their income on housing than high-income households. "On this important criterion, New Zealand cities, particularly Auckland, have not performed well," the Commission says.
"[A]s the Reserve Bank [has] noted, the underlying driver of higher prices is restrictive land-use regulation that prevents housing supply from responding efficiently to demand. Addressing this issue in Auckland is important for the health of the national economy."
City-shaping projects tend to be very expensive, and arguably beyond the reach of most urban local authorities, the Commission says. But they may also have wider spill-over benefits, such as the faster movement of people, goods and services through and to urban areas.
"For Auckland, the lack of clear mechanisms within the planning system to identify such projects and fund them has led to several years of jockeying between local and central government over the size, nature and funding responsibilities of large-scale land transport packages," the Commission says.
"Developers of new greenfield or infill sites usually provide local infrastructure within a subdivision, while councils provide extensions to trunk infrastructure. The costs that councils incur to provide trunk infrastructure can be large," it says.
For example, recently published research into the cost of infrastructure in Auckland show that, on average, the marginal cost to Auckland Council of providing new infrastructure for housing in high-density or infill areas is close to $30,000 for each dwelling. For low-density or greenfield areas, the cost is closer to $45,000.
Funding constraints
The key constraint in Auckland comes from the threat of a credit downgrade that would be triggered by Auckland Council's debt-to-revenue ratio going over 270%, the Commission says.
It suggest some possible solutions:
generate additional revenue that in turn will allow more debt without breaching the 270% ratio;
find sources of finance that will not require Auckland Council's debt to rise; and
relax the debt limits and/or regulations.
To finance more infrastructure through borrowing without breaching a strict debt-to-revenue ratio, Auckland Council could generate more revenue, it suggests.
The most obvious source is higher rates and/or user charges. Higher user charges could raise both efficiency and revenue ("Greater use of road pricing is likely to have benefits, especially in Auckland").
Otherwise, the higher revenue would come at an efficiency cost, it says. This approach also runs the risk of political opposition since it would impose the cost of growth on current residents (given that investment needs to precede the revenue streams arising from new residents and new businesses).
"For example, Auckland Mayor Phil Goff's stated intention is to limit rate rises to no greater than 2.5% a year will not allow Auckland to solve its problem by this means," the Commission says.
Another solution would be reassurance to investors by means of some form of central-government guarantee of the additional debt, it says.
"While such guarantees are generally undesirable, it might well in Auckland's case be the least-worst solution to the serious problem of the Council being unable to borrow enough to finance essential infrastructure to keep pace with demand for development."
Central government needs to help
It isn't all bad though:
"The Auckland Transport Alignment Project was an effective institutional innovation to enable the council of a major city and central government to work together and consider a central funding contribution for a major programme of urban infrastructure with national spill-over benefits," the Commission says.
The message: Central government needs to be much more involved in the development of our largest city. Not only will it help Auckland, but the health of the country as a whole.