NZ's urban planning framework requires substantial overhaul to avoid further harmful effects from spiraling house prices, infrastructure shortfalls and environmental costs, Productivity Commission says; 'Scrap the RMA'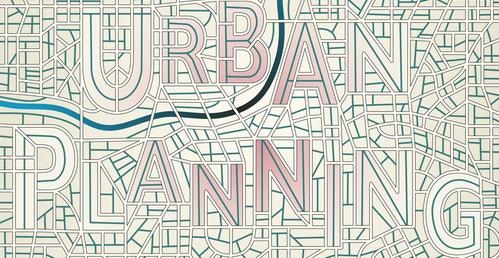 New Zealand's urban planning system requires a substantial overhaul if the country wants to avoid further harmful effects from spiralling house prices, infrastructure shortfalls, and social and environmental costs, the government has been warned.
The Productivity Commission's final report on improving urban planning in New Zealand has highlighted the need for far-reaching change, starting at the top: The Government must scrap its ambiguous Resource Management Act, and replace it with new legislation providing more central guidance and less restrictive rules. Much of the report looks at the well-documented problems in Auckland.
The Commission makes 64 recommendations, ranging from central government guaranteeing some Auckland Council infrastructure debt, allowing councils to impose water and road pricing, levying rates on the unimproved value of land and giving local urban development authorities compulsory acquisition powers under the Public Works Act.
The recommendations range further. The examples above are just some of many that can be directly linked back to recent calls from political, academic and planning circles for change, including:
Labour housing spokesman Phil Twyford's call for central government to use its creditworthiness to cover borrowing for Auckland infrastructure; The recent discussion on water pricing; constant calls for a re-evaluation of NZ land tax settings and economists' calls for considerable land acquisitions under the Public Works Act (see page 369 for more on this).
The system has failed
Commission Chair Murray Sherwin was frank in his assessment of the problems inherent in New Zealand's urban planning framework, and the potential positives from change. The current system was failing, Sherwin said.
Underlying political dynamics had constrained the effectiveness of the planning system for both urban and environmental outcomes. Change was required at both a central and local government level.
"We can see that the system is under stress in failing not only to cope with the challenges of high-growth cities, but also to protect important parts of New Zealand's natural environment," he said.
The lack of central government guidance had led to decisions that suited local interests, but which had negative wider impacts, such as rising land and housing prices. "The harmful effect of spiralling house prices is indicative of a serious imbalance between supply and demand," Sherwin said.
The potential gains from making the substantial and far-reaching changes recommended by the Commission were very large. Few participants in the inquiry were happy with the current system, and many were strongly critical, believing the RMA had not worked as intended, or needed a substantial overhaul.
"Regulation of the built and natural environments touches all our lives. It affects the places we live and work, the recreational spaces where we love to play, and the special parts of New Zealand's natural environment we wish to protect," Sherwin said.
"Getting a planning and resource-management system that is fit for purpose has the potential to deliver access to affordable housing and well-paying jobs, in vibrant, dynamic and liveable cities, and in a country where the natural environment is cherished and protected.
"Putting the Commission's reforms into practice will take time and persistence, but they are both achievable and realistic."
Included in the report were considerable comments on Auckland's urban planning system. 
Recommendations
The report released Wednesday was commissioned by the Government in 2015. It is 516 pages long. The 64 specific recommendations can be read from page 433. Interest.co.nz has published a selection below. A large number of findings can also be read from page 433, including a swathe of criticisms of the current system:
Fast-growing cities should plan realistically for the large land areas required to accommodate future growth. They should decide and signal its location two to four decades in advance, and secure infrastructure corridors, public open spaces and conservation areas.
In a future planning system central governments and city councils should work together through the regional spatial-strategy process and subsequently, to assess and agree on the design, benefits and funding of major programmes of urban infrastructure investment with wider spillover benefits.
Growth should pay for itself. Councils' funding and financing tool kits should be expanded so councils can cover the costs of growth – infrastructure investment and securing land for future infrastructure corridors and public open spaces – adequately, efficiently and fairly.
A future planning system should allow councils to: set volumetric charges for both water and wastewater; and price the use of existing local roads where this would enable more efficient use of the road network.
Councils should continue to use targeted rates in a future planning system as a way to recover the costs of broader community infrastructure from the beneficiaries, to the extent it is neither practical nor efficient to do so from user charges. Councils should also be open to the use of targeted rates as a means of non-linear pricing of infrastructure services, and as an alternative or complement to development contributions to recover the costs of infrastructure specific to a new development.
In a future planning system, councils should levy property rates on the unimproved value of land. Where this would involve a change from a different current base, the reform should provide for a reasonable transition period.
A future planning system should include a value-capture tool for councils' optional use to help fund infrastructure projects that benefit broad parts or the whole of a city. One way of applying value capture that would be feasible, efficient and fair is to enable councils to levy targeted rates on changes in land values. This would require a change in legislation.
Councils such as Auckland that face a binding constraint on greater investment in infrastructure with high net social returns should tackle this serious problem by some combination of: raising more revenue so it can borrow more within prescribed debt-to-revenue limits; financing more infrastructure on the balance sheets of others, such as private homeowners and body-corporate entities in large new subdivisions; and working with central government and finance experts to make the case to credit-rating agencies to impose less stringent limits in return for assurances on creditworthiness and fiscal prudence.
Central government should consider capital grants or some form of debt guarantee, if that proves necessary to enable councils such as Auckland Council to invest in sufficient infrastructure for growth.
The government should facilitate Competitive Urban Land Markets in a future urban planning system. This would include creating a policy and legal framework to support private developers and investors to build and finance trunk infrastructure and Autonomous Community Developments.
A future planning system should provide compulsory acquisition powers to local urban development authorities for 'designated developments', subject to the normal processes, compensation and protections of the Public Works Act.
The Government should adjust the "offer back" provisions of the Public Works Act for use by urban development authorities, so that they are not obliged to offer back land that has been significantly redeveloped.