Labour's Phil Twyford is pushing out the boundaries of Labour's stance on housing infrastructure, eyeing a govt unit to access finance for developers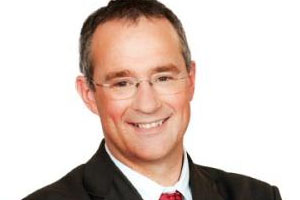 By Alex Tarrant
Labour housing spokesman Phil Twyford is set to take his 'targeted rate' idea for financing new housing infrastructure a step further – by considering whether a central government unit within Treasury could borrow on behalf of developers, through bonds backed by the government's credit rating and serviced through those targeted rates.
It's part of an effort to take debt pressure off local councils already at their borrowing ceilings. It would also trump the government's $1 billion housing infrastructure fund, which Twyford attacks as an ironic line of credit to debt-ridden councils – ironic because of previous government attacks on council debt levels.
Twyford in 2015 raised the idea of paying for new housing infrastructure via targeted rates on properties within a given development, paid over an asset's lifetime. A proposal to allow local councils to issue specific infrastructure bonds gained traction last year.
Further work on the stance led to consideration of a government infrastructure bank, which has morphed into this latest thinking – central government stepping in to effectively replace developers, who at times have struggled to access finance, as financing middlemen.
Developers would have to approach the Treasury unit with comprehensive and integrated infrastructure plans for housing developments, Twyford told me. These would not only include plans for horizontal infrastructure like water, fibre and electricity, but also consider impacts on existing infrastructure, like roads and other transport, he says.
Plans would need to showcase how developers would connect to existing infrastructure and be consistent with existing urban or district plans. If the Treasury unit approves of an application, it can then go out and seek the financing on the international and local government bond markets for it.
Knocking a chunk off house prices
The rationale is that, because development costs flow through to the price of a development's dwellings, using the government's lower cost of borrowing to what developers are charged should knock a significant chunk off dwelling prices.
So rather than a home owner paying for the development costs via their mortgage repayments at bank interest rates, they are faced with a lower acquisition price and smaller mortgage, alongside a targeted rate. The theory is that the cost of the targeted rate plus lower mortgage payments, would be less than the status quo.
Twyford's not just looking at infrastructure within a given development's boundaries. Transport costs will also be a crucial element of any proposal for the infrastructure unit to consider.
He uses the example of a new greenfields development, say in Auckland's Dairy Flats region, where residents would most likely rely on existing roads for transport. The new residents would effectively be subsidised for transport costs by tax-and-ratepayers by using roads already paid for.
But, find a way to model the true costs of a new development on the existing transport network, and part of the targeted rate can be used for payments to whoever paid for the road in the first place.
Pushing the boundaries
The policy is not yet finalised, and who knows what will happen between now and the 23 September election. I know that Twyford has been reading up on municipal utility districts (MUDs), although it would be tough for Labour to go the whole hog here and follow the full Houston, Texas example. But the party's thinking is somewhere on the spectrum.
One can tell Twyford is very much enjoying pushing out the boundaries (pun intended) of Labour's stance on the housing infrastructure issue. Having put the targeted rate idea out into the discussion, and driving Labour to change its view on Auckland's urban limits, he has shown a willingness and keenness to look from all angles at how to tackle the problem of financing Auckland's housing infrastructure. It should be applauded.