New Zealand's MPs have interests in 350 properties between them - three each (2.5 if you cut out Maori land blocks); National MPs register the largest investment holdings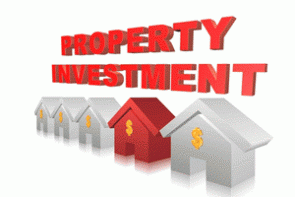 New Zealand's parliamentarians have interests in 350 real properties, according to Parliament's latest Register of Pecuniary Interests. This represents a shade under three properties per MP.
The headline figure is boosted by various MPs' interests in Maori land blocks. Interest.co.nz counted 66 instances where an interest referred to one. Labour's Adrian Rurawhe has interests in 41 Maori land holdings and his party colleagues another 11, for example.
The register covered 118 MPs' interests as at 31 January 2017. Labour list MP Raymond Huo was not included as the Mount Albert by-election that he came in on the back of, was held in February.
By party, National's 58 MPs recorded interests in 201 real properties. Labour's 30 MPs 101, the Greens' 14 MPs 20 properties, NZF's 12 MPs 25 properties, the Maori Party's two MPs one property (Flavell), two for Peter Dunne (UF) and none for ACT's David Seymour.
A staggering 76 MPs declared an interest in two or more properties. Meanwhile, 51 declared an interest in three or more.
By party leader, Bill English (who lives in Wellington) recorded interests in two properties, a Dipton family home and farm; Andrew Little declared a family home in Wellington; Metiria Turei two properties in Dunedin – a family home and a castle; Winston Peters three properties - a St Mary's Bay house and a house and land in Northland.
The 10 MPs who declared zero interest in real property were: Paul Foster-Bell (National, List), Hon Louise Upston (National, Taupō), Kris Faafoi (Labour, Mana), Peeni Henare (Labour, Tāmaki Makaurau), Marama Davidson (Green, List), James Shaw (Green, List), Darroch Ball (NZ First, List), Ria Bond (NZ First, List), Marama Fox (Māori Party, List), and David Seymour (ACT NZ, Epsom).
Many MPs, from across the spectrum declared interests in rental or investment properties, with some of these via superannuation schemes. Leaving aside Maori land interests, notable entries largely come from National Party MPs. They include:
Hon Nathan Guy (National, Ōtaki) – interests in 18 properties
Farmland, dwellings (x4) and buildings (owned by trusts), north of Levin
Family home (owned by trust), north of Levin
Rental property (owned by trust), Waikanae Beach
Rental property (owned by trust), Waitarere Beach
House (owned by trust), Thorndon, Wellington
Interests in commercial properties (x13) through Roof Above Head Superannuation Scheme's investment in Te Waiiti Limited (Whangarei and Hastings), Volger Limited (Tauranga, Ngaruawahia, and Auckland), Tahi Investments Limited (Auckland, Hamilton, and Porirua), 265 James Ltd (Auckland, Hamilton, and Te Awamutu), and Snell LP (Morrinsville and Auckland)
Hon Amy Adams (National, Selwyn) – interests in eight properties
Farm property (owned by trust), Aylesbury
Bare land (owned by trust), Darfield
Bare land (owned by trust), Te Kauwhata
Commercial property (owned by trust), Templeton
Commercial property (owned by trust), Temuka
Residential property (owned by trust), Cromwell
Residential property (owned by trust), West Melton
Residential apartment (owned by trust), Wellington
Hon Anne Tolley (National, East Coast) – eight properties
Family home (jointly owned), Ōhope
Rental property (jointly owned), Gisborne
Shops (x4, jointly owned), Napier
Apartment (owned by superannuation scheme), Wellington
House (owned by Ronnix Trust), Napier
Dr Parmjeet Parmar (National, List) – seven properties
Residential rental property (jointly owned), Remuera, Auckland
Residential rental property (jointly owned), Half Moon Bay, Auckland
Commercial property (jointly owned), Mount Wellington, Auckland
Family home (owned by trust), Eastern Beach, Auckland
Residential rental property (owned by Ninian Holdings Limited), Manurewa, Auckland
Residential rental property (owned by Nanak Deep Investment Limited), Bucklands Beach, Auckland
Commercial and residential property (owned by R P & M Parmar Partnership), Flat Bush, Auckland
Sue Moroney (Labour, List) – four properties
Family home (jointly owned), Waikato
Rental property (jointly owned), Waikato
Apartment (jointly owned), Wellington
Holiday home (jointly owned), Coromandel