With interest costs rising faster than rents and capital gains turning negative, many Auckland property investors will be facing some tough choices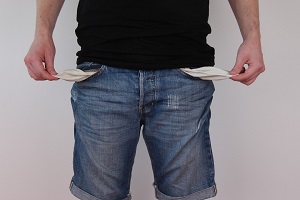 By Greg Ninness
It could be crunch time for many Auckland landlords, with the costs of rising mortgage interest rates likely to be greater than the extra income they are getting from rising rental income.
The problem is likely to be particularly acute for property investors who borrowed heavily and were prepared to accept very low or even negative cash returns as they chased capital gains in a market where interest rates were at record lows and prices were rising strongly.
But that situation has now reversed. Auckland property prices are slowly declining and mortgage interest rates are rising, a situation that could force some landlords to sell as they face a cash crunch.
Take for example Glen Eden in West Auckland, a suburb that has been popular with property investors for many years.
According to the Real Estate Institute of NZ, the lower quartile selling price for three bedroom houses sold in Glen Eden in the six months to December last year was $642,750.
And Ministry of Business Innovation and Employment tenancy bond figures show that over the same period, the median rent for a three bedroom house in Glen Eden was $465 a week ($24,180 a year before allowing for any vacancy).
Move that forward to the six months ending March this year and the lower quartile price in Glen Eden had dropped $15,750 to $627,000, while the median rent had increased $15 per week to $480 a week, or $780 a year.
Less attractive
That combination of falling property prices and rising rents should have made buying an investment property in Glen Eden a more attractive proposition for investors, but it didn't.
From an investor's perspective buying an investment property there now is likely to be less attractive because of the effect of rising interest rates.
The average of the two year fixed mortgage rates offered by the major banks in September last year was 4.42%. By March this year that had increased to 4.84%.
 If an investor had purchased a house in Glen Eden for 642,750 in August last year with a 40% deposit, they would have needed a mortgage of $385,650.
If the mortgage was interest-only, the interest payments at 4.42% would be $17,046 a year.
You could add on about another $1650 a year in rates, taking the investor's outgoings on rates and interest costs to $18,696 a year.
If it was rented at the median rent for three bedroom houses in that area over the second half of last year it would bring in annual rental income of $24,180, leaving a cash surplus of $5484.
But that would be reduced by any periods of vacancy and the costs of insurance and maintenance, plus any other sundry expenses such as property management fees.
Those expenses can vary widely between properties, and could be higher than the $5484 cash surplus.
So the investor could be left with bugger all if he/she is lucky, and possibly even a cash shortfall, which would have to come out of the investor's back pocket.
Now let's look at how the numbers stack up if the investor bought the house this year at the six months to March lower quartile price, which had come down $15,750 to $627,000.
 With a 40% deposit they would only need to borrow $376,200, which is down $9450.
The average mortgage rate would have increased to 4.84%, taking interest-only mortgage payments to $18,209, with rates adding another $1650.
The median rent would have increased by $15 a week giving gross rental income of $24,960 a year, an increase of $780.
That would leave a cash surplus of $5101 a year before allowing for vacancy, insurance, maintenance and sundries, so the investor's potential losses would have increased by $383 a year.
When the capital loss of $15,750 is also taken into account it's starting to look like the house in Glen Eden has gone from being a poor investment to a bad one.
And it's not just Glen Eden where this is happening.
According to Interest.co.nz's Residential Investment Yield Indicator, the indicative gross rental yield in Glen Eden for the six months to March this year was 4%.
Any areas with indicative yields below 4% would likely show a worse result under the same scenario outlined in the example above, meaning investors would likely be facing even bigger losses. Areas with indicative yields above 4% would probably perform slightly better.
The Indicator monitors indicative yields in 10 Auckland suburbs where there is a high level of rental activity, and three of them, Orewa, Glen Eden and Massey/Royal Heights had yields on 4%, five had indicative yields below 4%, and two (Papakura/Drury and Pukekohe had yields above 4%.
A widespread problem?
That suggest the problem of landlords facing cash losses in Auckland could be quite widespread.
And if the current trend of interest costs outpacing rent rises continues, the problem will get worse and possibly become severe for some investors.
That could leave some between a rock and hard place.
Do they staunch their cash losses by selling the property and risking a potential capital loss, which would be magnified by disposal costs such as agent's commission and legal fees?
Or do they hang on, endure the cash losses every month and hope that things pick up again at some time in the future?
Either way, the market appears to be at a turning point and some Auckland investors are likely to be facing some tough choices.
What the figures above highlight is just how poor an investment Auckland rental property has become as investors have chased capital gains.
Now with interest costs rising and any capital gains disappearing and possibly turning into capital losses, many investors could be wondering if they should sell and take whatever gains they have already made.
You can receive all of our property articles automatically by subscribing to our free email Property Newsletter. This will deliver all of our property-related articles, including auction results and interest rate updates, directly to your in-box 3-5 times a week. We don't share your details with third parties and you can unsubscribe at any time. To subscribe just click on this link, scroll down to "Property email newsletter"and enter your email address.