Debt-to-income ratio limits might not have 'terribly big effects' on first home buyer sector, the RBNZ's macro-stability head tells interest.co.nz; But it depends on how tool is calibrated; Cost-benefit analysis 'not easy'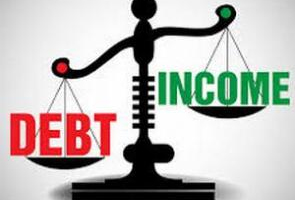 By Alex Tarrant
Property investors are set to be in the firing line again if the Reserve Bank of New Zealand is allowed debt-to-income (DTI) ratio limits in its macro-prudential toolbox.
That might not come as a surprise. What might is, the Reserve Bank's work on how the tool could impact other borrower classes.
"We don't actually believe that a debt-to-income restriction would necessarily have terribly big effects on the first home buyer sector."
That's Bernard Hodgetts, the RBNZ's Head of Macro-Financial Stability. I sat down with him this week after the Bank released its May Financial Stability Report.
Our discussion was rather timely. Finance Minister Steven Joyce currently has a DTI cost-benefit analysis written by the RBNZ sitting on his desk. We're expecting it to be released in a week or so alongside a consultation paper on the measure.
Joyce earlier this year requested the work in a move seen by cynics as kicking the possibility of the RBNZ actually being able to restrict DTIs into touch until after the election.
Yes, we'll get the analysis, but there'll be consultation, re-drafting, a Governor switch…it'll be a while before the bank's 'macro-pru' toolbox is complete.
Basically, there were 'worries' that allowing DTIs would lead to a rush of frowning, first home buyers on the front page of the Herald in the lead up to 23 September.
With that in mind, I asked Hodgetts whether DTIs would serve to mostly 'save owner-occupiers from themselves,' where the loan-to-value ratio (LVR) limits had served to take the heat from investor demand.
"If anything, actually, it would tend to have less impact on particularly first home buyers, who typically don't have as high a debt-to-income ratio as you might expect. The higher debt to income ratios tend to go to investors and potentially some more established owner-occupiers," he replied.
"Although, again, that would come partly down to the choice of where you calibrate it."
So, how exactly would the Bank calibrate a DTI tool?
We've seen talk about limiting debt to five times income over recent days, while a 'speed limit' would allow banks to lend, say, 15% of new loans at greater ratios.
"There's nothing magical about 5, but 5 is getting up there on the debt-to-income ratio," Hodgetts said. "If you look internationally, once you get to 4-5x range, it is starting to look pretty high."
From an analytical perspective, it is always convenient to look at the proportion of debt to income ratios that are above 5 "because that's putting you into the higher bracket."
A key point: although there may have been a review of what might happen at 5x, the Bank isn't out there requesting it be allowed a DTI tool that is set at 5 times. All it's asking for is the tool – not the calibration.
The simpler the better
Another tack: Could the tool be calibrated to only be imposed on one borrower type – ie it only applies to investors, for example? Or first-home buyers?
"Potentially it could be," Hodgetts said before adding, "but again, the lesson with loan-to-value restrictions – the insight we've drawn – is, the simpler you keep the design of the instruments, the better. There more exceptions or categories you create, the harder it becomes to actually implement."
"But the good thing about a speed limit approach is, it does still provide banks with capacity to make loans to high debt to income borrowers if there's good reason to. If they've perhaps got other financial strength, perhaps a high level of assets, for example, that they can potentially draw on," he said.
"You wouldn't want to block that kind of activity completely."
Impact on the housing market
The big question then: Have you modelled what could happen to the housing market if you're given the tool and use it at a given ratio and speed limit?
"That's something that we certainly have modelled in the consultation paper," Hodgetts said.
But he was coy on what exact modelling the Bank has done – we'll find out all in good time as the consultation paper is released.
"There's quite a comprehensive exercise there, to look at what would happen if a particular debt-to-income ratio restriction was imposed. It's very much an illustrative approach, because we're not proposing anything at this point," Hodgetts said.
"But we are tracing through the impact in terms of the number of borrowers that would be affected, which kind of category of borrowers would be affected, and what we think the main costs and benefits would be from that."
Cost-benefit analysis
Costs and benefits. How does one do a cost benefit analysis for a 'macro' tool? What falls under the 'costs' bracket? Can you provide nominal or quantitative costs and benefits or are we stuck on the qualitative side?
"Broadly the benefits of a debt-to-income tool would be around preserving financial resilience against a housing market downturn," Hodgetts said.
"It's not an easy exercise, but we've certainly tried to do that [in a quantitative way]."
"The main costs, I guess, relate to the fact that there will be some displacement of borrowers, potentially, from the market because they can't borrow at the debt-to-income ratio that they want. So, you need to make some allowance for what that cost is," he said.
"The other cost we would be contemplating is the short-term impact on economic activity of a debt-to-income ratio to the extent there's less credit extended because you've effectively blocked the higher end of the distribution.
"There's some potential cost in terms of short-term economic activity you're effectively paying to get the benefits. So, the cost-benefit analysis is trying to weigh up those competing forces."
The Bank has tried to bring as much data into the analysis as it could.
"But these are quite challenging cost-benefit analyses to do, given the nature of the kind of instrument we're talking about, which is very much a macro kind of instrument. It's not like doing a cost-benefit analysis on an aircraft wing falling off or something like that."
*This article was first published in our email for paying subscribers early on Friday morning. See here for more details and how to subscribe.