Labour leader Andrew Little confident regional skills visa will keep migrants in specific regions, won't be abused; Not aiming to cut permanent residency targets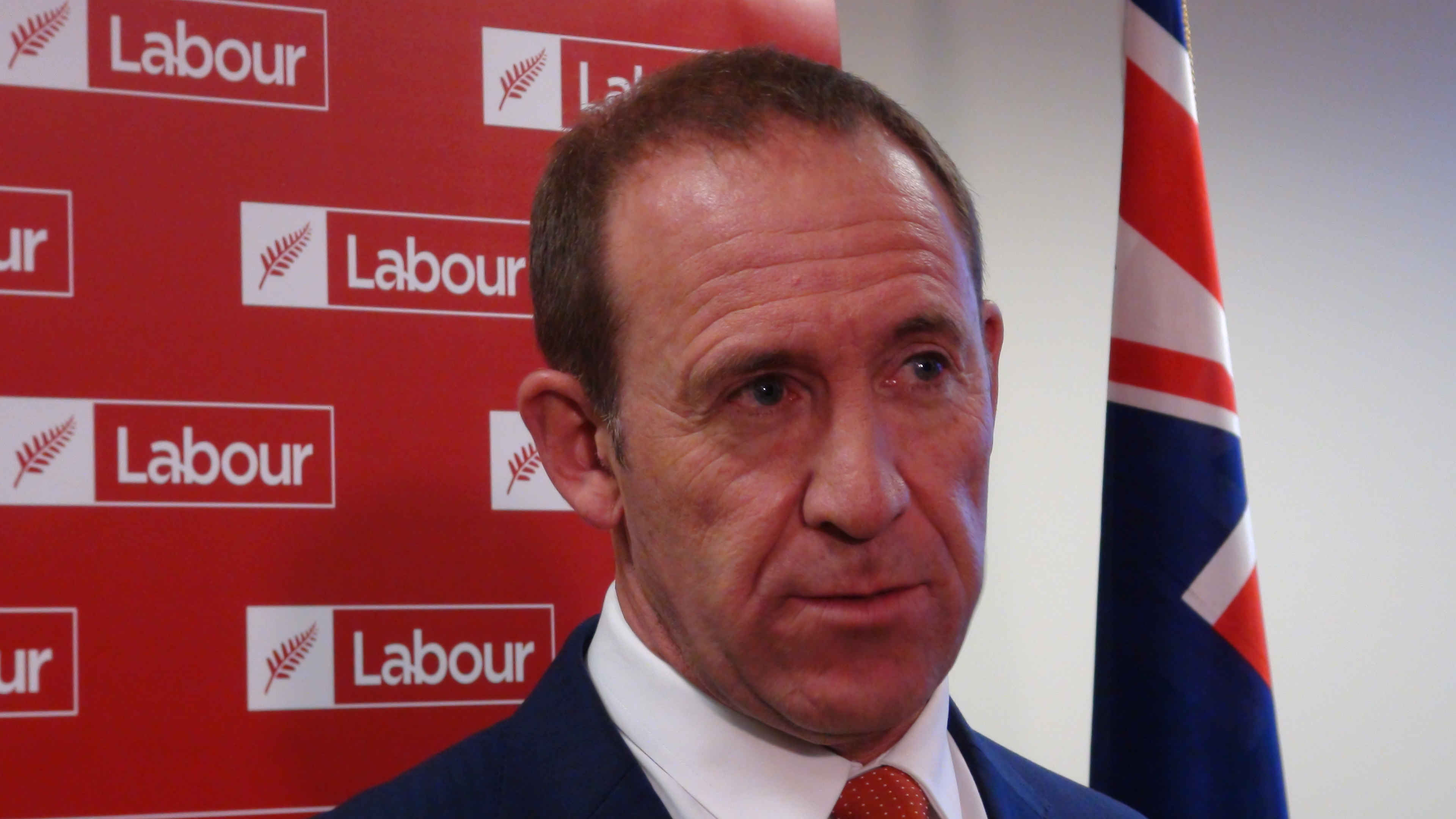 By Alex Tarrant
Labour leader Andrew Little says he is confident the party's new regional visa policy will ensure migrants remain in the regions they sign up to long-term, and that the measure will not be abused along the lines of claims that student visas currently are.
In other comments Tuesday, Little said Labour was not looking at changes to the government's permanent residency visa target.
Labour had attacked the target set for issuance of about 90,000 to 100,000 permanent residence visas over a two year period, with Little in 2016 calling for the target to be lowered. Immigration Minister Michael Woodhouse later that year shifted the range down to 85,000 to 95,000.
"Our policy is not to change that, no," Little said at his weekly pre-caucus media conference in Wellington's Parliament Buildings. Labour's policy targeted the front-end of migrants wishing to enter the country for longer than 12 months, he said.
"You manage that end of the process right, you'll deal with the residency issues and criteria for residency as a secondary issue. Right now, it's the people coming through the front door intending to be here for 12 months or more. I think we've got to work out how we're going to manage that more effectively before we think about the other stuff."
Regional visa policy
Little earlier this month announced the party's Election 2017 immigration policy including measures aimed at reducing student, post-study and work visas by 20,000 to 30,000 annually. Policy proposals also included changes to the regional work visa points programme.
Little was asked about Labour's intention to introduce regional skills shortage lists, with the intention of issuing work visas to migrants who would then have to remain in the region their visa was issued for.
In May, Little raised concerns that tying migrants to specific regions might be against their human rights. He had said the current system of awarding more visa application points to migrants saying they would work in the regions was not working, with many moving to Auckland after a year of arrival.
On Tuesday he defended Labour's new policy, saying the regional visa programme would be dependent on a person having a job to go to by working with industries, business, employers and unions in various regions to decide where there were general shortages that could be covered by regional visas.
"So, the idea is to manage it in a way that you've actually got a reason to go to the region and a reason to stay there, rather than turning up there because you want to get a few extra points, finding you've got no prospects there, and then drifting back to Auckland."
Asked whether a migrant would then be required to leave the country if a job were to end, Little said while there were no 'permanent jobs', a role would have to be offered on an open-ended basis. "And I'm confident that, on that basis, properly recruiting, properly managed, you're going to get people going to the regions on a long-term basis."
He was then asked whether he was confident the system couldn't be abused by employers along the lines of Labour's claims that student visa schemes had by way of private training establishments offering education effectively as a front for migrants to secure an initial student visa, and then moving later to permanent residency due to time spent in the country during and after their study.
Labour was trying to halt the situation where migrants under the current system could get more points by promising to go to a region outside of Auckland without any job prospects, and then drifting back to Auckland, "where there might be more opportunities for them to get work," Little said.
The policy would allow for decent job offers in the regions, giving a migrant every reason to remain outside Auckland, he said.