Harcourts has 14% more homes for sale than it did this time last year but sales are down 19%. Situation even worse in Auckland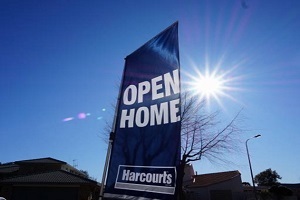 The property market is cooling across most of the country, according to New Zealand's largest real estate agency.
"The reality is, the market has cooled and if you reject a good offer today you may not get the same opportunity again," Harcourts chief executive Chris Kennedy said in the company's market report for June.
Nationally, sales are down by 20% and there are almost 15% more residential properties available to buy across the country than there were last year, the report said.
In June last year Harcourts had a total of 5681 properties available for sale and sold 2156 during the month.
But in June this year the number of properties available for sale had increased to 6466, while the number of sales made during the month dropped to 1750.
However while prices have fallen back from recent highs they have remained relatively steady over the last few months.
Harcourts' average selling price peaked at $618,938 in March and has remained within a narrow band between $580,000 and $590,000 in the three months since.
In the Auckland market the trends have been even more dramatic with the number of Auckland properties available for sale in June up 52% compared to June last year, while the number of sales during the month was down 27%, with Harcourts selling 434 Auckland properties in June compared with 596 in June last year.
"It's the effect of a property market that is continuing to cool, following the frenetic growth we have experienced over the past several years," the report said.
You can receive all of our property articles automatically by subscribing to our free email Property Newsletter. This will deliver all of our property-related articles, including auction results and interest rate updates, directly to your in-box 3-5 times a week. We don't share your details with third parties and you can unsubscribe at any time. To subscribe just click on this link, scroll down to "Property email newsletter"and enter your email address.