Social Housing Register waiting list hits new record high in June; Amy Adams says rising rents partly to blame but AS boost could help; Labour's Twyford highlights NZ homelessness as worst in OECD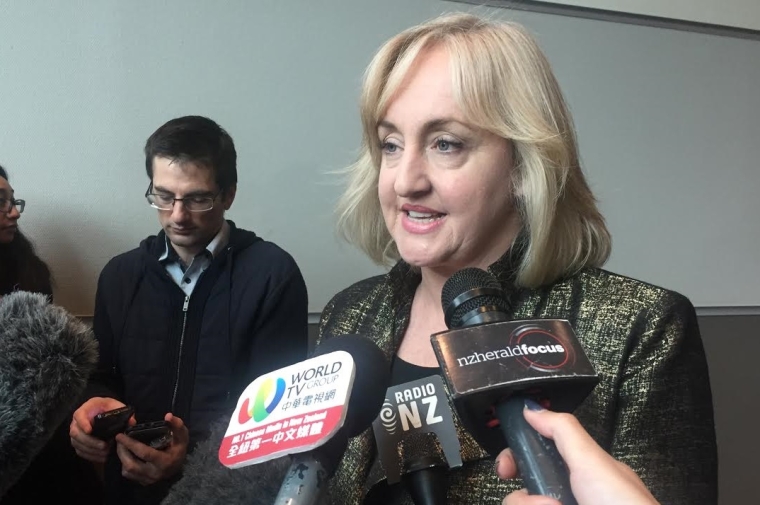 Rising rents are being given some of the blame for the number of people seeking social housing in June hitting yet another record high since the Ministry of Social Development (MSD) took over publication of the stats in 2014.
MSD figures showed 5,353 eligible people were sitting on the Social Housing Register in June waiting to be matched up with suitable properties. This was a 10% jump from the 4,865 on the register in March.
The rise in June 2017 from March compares to a 9% jump between the two quarters in 2016. While winter may play a part between the two quarters, a 6% fall between March and June in 2015 indicates the seasonal change cannot be easily argued as the principal driver for the rise.
Indeed, Social Housing Minister Amy Adams said rising rents had partly contributed to more people turning to social housing. The government's move to increase Accommodation Supplement payments from the start of July should help, she claimed. More social housing was also needed, Adams said, referencing National's building plans.
The number of people on the Social Housing Register waiting for appropriate accommodation is up a whopping 38% from June 2016 and 60% above June 2015, which was the low point since MSD began publishing the figures in June 2014.
Interest.co.nz has requested archived figures back further than that – MSD took over publication of the Social Housing Register from Housing NZ in 2014 and there seems to be some confusion over who holds the archived numbers.
The social housing-need figures came on the same day as Labour Party housing spokesman Phil Twyford drew attention to a Yale study indicating New Zealand has the highest per capita homeless rate in the OECD, at nearly 1%.
"Families living in motels, cars, and garages; a record waiting list for state houses; Auckland City Mission forced to turn people away; homeless people dying in the street – these are the human costs of National's housing crisis, along with falling homeownership and skyrocketing rents," Twyford said.
"It is simply shameful that National has not built the houses we need to give all our people a home. Labour first proposed KiwiBuild in 2012; if National had adopted that plan five years ago, we would have built nearly 50,000 houses by now.
"After nine years, even [Deputy Prime Minister] Paula Bennett now admits National got it wrong but, truth is, they won't change. Their latest 'plan' involves building just one affordable house a day in Auckland, at a time when the population is growing by over 120 a day," he said.
'We're providing more accommodation'
Commenting on the Social Housing Register release, Minister for Social Housing Amy Adams said the government was ramping up support for rising numbers of people needing help.
"Winter is seeing an increase in the number of people needing support. Our primary focus is getting help to those who need it, and while demand has increased, help is there for those who need it," Adams said.
"The Government helped 1,725 families into homes over the past three months. We're working hard to help ensure people have somewhere to live, whether it's emergency, transitional or permanent housing."
Adams said that an extra 353 social houses and 386 transitional houses had become available to house vulnerable New Zealand families in the last three months, bringing the total number of social houses to 66,330. "More transitional housing is available every week, with nearly another 300 places available since last month."
"Part of the drive behind the higher demand is rising rents affecting those with low incomes. We're aware of this pressure, which is why the Government is lifting Accommodation Supplements as part of our $2 billion Family Incomes Package. More social housing is also needed, and the 13,500 new social houses in Auckland and hundreds of others we're building across the country will help," Adams said.
Adams said that more than 3,000 families and individuals have been helped with a Special Needs Grant (SNGs) for emergency housing for motel stays, which is nearly 500 more than in the last quarter.
"While motels are not ideal, they are warm and dry, and preferable to families sleeping rough during the coldest months of the year. Our priority is that those in urgent need have a place to stay while we secure them a social house. The increase in SNGs underscores the importance of the Government's $354 million investment to secure 2150 additional transitional housing places," she said.
"The number of SNGs are contributing to the increase in the social housing register. Families staying in transitional housing also remain on the register while they are provided wrap-around support to help them find a stable, permanent home."