New dwelling consents up strongly in Auckland, but still short of what's needed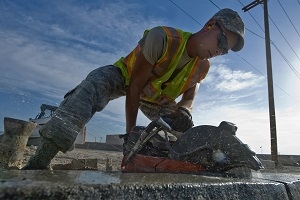 New dwelling consents jumped to a 13 year high in August, driven by a spike in multi-unit consents in Auckland.
According to Statistics NZ, consents were issued for 3166 new dwellings in August, up from 2762 in July and 2834 in August last year.
Statistics NZ said it was the highest number issued in any month since June 2004 when 3447 new dwellings were consented.
There were increases in all dwelling types, with the biggest increase occurring for retirement village units and low rise multi-unit developments such as townhouses and home units.
There was a particularly big jump in Auckland where 1184 new dwelling consents were issued compared to 774 in July and 970 in August last year.
The means the number of new homes consented in Auckland in August was close to the 1230 new homes that need to be added to the region's housing stock each month just to keep pace with its burgeoning, migration-driven population growth.
However the pressure on the region's housing supply will depend on whether that level of new building activity is maintained.
"Auckland's building consent statistics are quite volatile because of the high proportion of apartments," Statistics NZ construction statistics manager Melissa McKenzie said.
"Looking at the longer term picture, Auckland has consented an average of more than 850 new homes a month over the past year."
In other centres consents were up in the Waikato and Wellington compared to July and August last year, but down in Bay of Plenty and Canterbury (see the chart below for the figures for all regions).
On an annual basis, consents for 30,736 new dwellings were issued throughout the country in the 12 months to August, compared to 29,627 in the previous 12 months.
There was also a big increase in the value of consents issued for structural alterations to dwellings, worth $195 million in August, compared to $160 million in July and $167 million in August last year.
That took the total value of all residential consents (new dwellings plus alterations) to an all time high of $1.372 billion in the month of August and $13.116 billion in the 12 months to August.
In a First Impressions newsletter on the figures, Westpac senior economist Michael Gordon said the result was much stronger than expected.
"There were a particularly large number of apartments consented in Auckland in August, but this followed a shockingly low number in July," he said.
"On a three month average basis, it still appears that the pace of building in Auckland has flat lined over the last year, at a level well short of what's needed to match population growth.
"Dwelling consents in Canterbury were down slightly, after a pick up in July.
"We expect post-earthquake construction to continue its gradual wind-down."