Difficult start to summer for housing market with sales volumes down 16% in October and prices down in many regions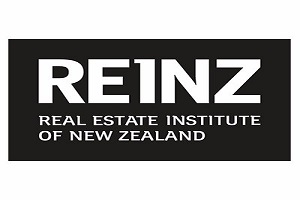 House prices are declining in Auckland but setting new records in some other parts of the country, according to the Real Estate Institute of NZ.
The REINZ's median house price in Auckland was $850,000 in October, barely changed from September's median of $848,000 but down 3.2% compared to the October 2016 median of $878,500.
That was the biggest annual decline in Auckland's median price since December 2010.
Auckland's median price has now declined by $55,000 (6%) from its March peak of $905,000.
The REINZ House Price Index, which allows for differences in the types of properties being sold, is also down 1.2% in Auckland compared to 12 months ago.
That suggests the decline in Auckland prices is across the market, rather than restricted to certain types of properties.
Prices were also weaker in the Bay of Plenty, where the median was $520,000 in October compared to $547,500 in September, but still up compared to the October 2016 median of $500,000.
Other regions where median prices fell in October compared to September were Northland (-$35,000), Taranaki (-$10,000), Wellington (-$29,100), Tasman, (-$52,700) and Nelson (-$33,500).
The figures suggest the real estate market could be in for a difficult summer, because as well as falling prices in several regions, the number of properties sold throughout the country in October was down 16% compared to October last year.
Sales volumes were also down in October compared to September in Northland, Auckland, Bay of Plenty, Gisborne, Manawatu-Whanganui, West Coast, Canterbury and Otago, when they should be rising at this time of the year.
The biggest declines in sales volumes were in West Coast -31%, Manawatu/Whanganui -24%, Northland -21% and Bay of Plenty -21%.
The outlook is particularly grim for Auckland, because although sales in the region were down 21% in October compared to October last year, the number of homes available for sale in the region was up 4% compared to a year ago.
However the markets remains buoyant in some regions.
Record median prices were set in October in Waikato, Manawatu/Whanganui and Otago.
The interactive charts below show the median price and sales volume trends for all regions of the country.
The REINZ's full regional report for October is available here.