West Auckland landlords likely to be left thousands of dollars out of pocket after former Ray White franchise in Henderson goes into liquidation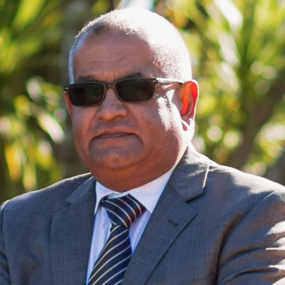 All of the landlords whose properties were managed by Property Management Out West Ltd (Property Management) are likely to be owed money, according to the first report from the company's liquidators.
Property Management and a related company, Real Estate Out West Ltd (Real Estate), which operated as a Ray White real estate franchise in the west Auckland suburb of Henderson, were both put into voluntary liquidation last week.
The sole director and shareholder of both companies was David Dayanand Sharma, a real estate agent who is being investigated by the Real Estate Authority.
The first reports by the liquidator of both companies, Derek Ah Sam of Rodgers Reidy, said the director (Sharma) did not provide any reason for the companies' insolvencies other than he wanted to have them wound up due to ill health.
The report for Property Management also said Sharma indicated that the company had minimal creditors and that all landlords it was managing properties for had been fully paid.
But that does not appear to be the case.
"The liquidators are now aware that all active landlords have rents outstanding for January 2018 and February 2018 and that a number also have additional historic payments due to them," the liquidators' report said.
The reports list more than 100 creditors of the company.
However the chances of those creditors recovering the money they are owed seem slim.
The report says the company does not own any assets and shared its premises with Real Estate Out West, which operated as a Ray White franchise.
However the Ray White franchise was not renewed when it came to an end on January 31, 2018 and both companies were subsequently put into liquidation.
You can receive all of our property articles automatically by subscribing to our free email Property Newsletter. This will deliver all of our property-related articles, including auction results and interest rate updates, directly to your in-box 3-5 times a week. We don't share your details with third parties and you can unsubscribe at any time. To subscribe just click on this link, scroll down to "Property email newsletter" and enter your email address.