Greg Ninness says KiwiBuild is not just about building more homes - it could be transformational for the construction sector and bring major changes for banks as well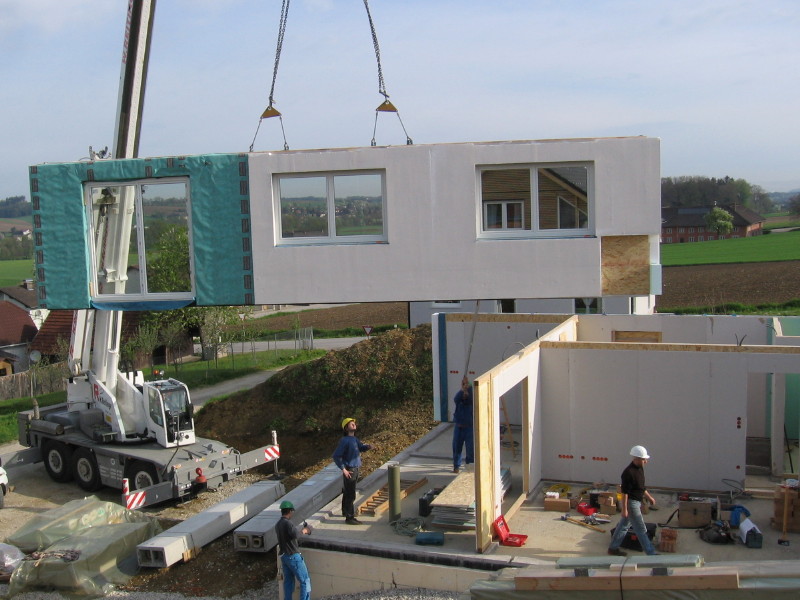 By Greg Ninness
Much of the recent discussion around the Government's KiwiBuild scheme has centred on how it could affect the supply and price of housing, and the problems in implementing it.
But another aspect of the scheme that's received less attention is that it could be transformational for this country's construction industry and also have a significant impact on the banking sector.
The key to how KiwiBuild will affect the construction and finance sectors is its scale.
The Government intends to build 100,000 affordable homes over the next 10 years, with half of those in Auckland.
That's an average of 10,000 a year.
Last year there were only 31,000 new homes consented in the entire country and not quite 11,000 in Auckland.
So on those numbers, KiwiBuild will increase housing construction by 32% nationally and by 45% in Auckland.
Or looking at it another way, in the not too distant future KiwiBuild could be providing around a quarter of all the new homes built in this country and almost a third of those built in Auckland.
That's massive, and one of the ways the Government expects to be able to build so many houses at an affordable price point is through increased use of prefabricated construction methods.
This can take two forms.
Either an entire house can be built off-site and transported in finished form to its ultimate location. That's the house on the back of a truck scenario.
Or sections of the house can be built in a factory and transported to the building site where they are put together.
It is already common for roof trusses to be built in a factory and then transported to the building site to be lowered into place, and many low rise commercial buildings have walls made out of reinforced concrete panels that are prefabricated in a factory and installed on-site.
This second method of partial prefabrication will probably be the most common method used in KiwiBuild projects, because to meet the Government's price targets, many and perhaps a significant majority of the new homes built will be multi-level dwellings – either multi-storey terrace houses or low to mid-rise blocks of apartments, and these don't lend themselves to being transported in finished form on the back of a truck.
But the type of componentry that will be prefabricated will be much more sophisticated than mere exterior concrete panels.
As well as the exterior cladding, walls will be pre-wired and pre-plumbed, insulated, fitted with doors and windows and painted inside and out.
In other words complete.
Same with the interior walls, floors, ceiling and roof.
Essentially an entire building, whether it be a standalone house or a block of flats, could be delivered to its site in a few giant flat packs.
Once the building is assembled, the bathrooms and kitchens would need to be fitted out with any appliances installed, and everything needed for that is likely to come in another couple of boxes on the back of a truck as well.
Setting up this type of operation, especially one capable of producing at the scale required by KiwiBuild, will be expensive.
But there's also the scale of KiwiBuild and the size of the construction contracts that will be on offer that will make it attractive to companies to invest the sort of capital required to set up such operations.
These could be overseas companies that already have extensive prefabrication experience, who could set up shop on their own or in partnership with local companies.
Or it could be larger local companies with the financial muscle to do the same thing.
But it won't end there.
Merger activity?
The size of the KiwiBuild contracts means that the building companies who win them will have considerable clout when it comes to procuring building materials, and they may be big enough to import them directly if that gives them an advantage.
Materials suppliers, whether they are based here or overseas, will not have been slow to pick up on that possibility, and it won't be a surprise to see them involved in some sort of consortium arrangement or alliance with building companies that tender for KiwiBuild contracts.
So one way or another, we are likely to see some major new players setting up shop in the residential building market via KiwiBuild.
And there's more.
KiwiBuild will provide those companies with a beachhead into the lower-priced end of the market, but once they are up and running there is no reason why they couldn't start competing in the general residential market as well, and possibly also in commercial construction.
The size and scale of their operations would mean they could have a price advantage over traditional players, and as prefabricated construction becomes more accepted by the public they will likely extend their operations up the value scale as well, into higher priced properties.
That could see a flurry of merger activity among smaller to medium sized building companies as they look to set up their own prefabricating operations to remain competitive.
Residential construction could be in a similar space to where the New Zealand wine industry was a couple of decades ago, where many of the smaller independent players were being bought out by the big corporates or going out of business because they couldn't compete, leaving most of the family-owned businesses operating as boutique players towards the top end of the market.
It's interesting that while some may mourn the passing of those smaller wineries, you don't hear many complaints about the quality of the wine that's available these days, or its price.
What about the banks?
But how could the banks be affected by these changes?
Well, they too could be staring into the winds of change.
Firstly, the buyers of the new KiwiBuild homes will need mortgages, so it gives the banks a great opportunity to write a lot of new business in a market that might otherwise be fairly stagnant.
Much has been made over the last few weeks about banks being hindered in lending on prefabricated homes when they are fully assembled in a factory, because the banks can't take mortgage security over the asset until it's secured on its section.
But that shouldn't be a problem where flat pack construction is used, because the banks should be able to allow the mortgage to be progressively drawn down as certain construction milestones are reached, in the same way that they would if the house was being built using traditional construction methods.
The main difference will be that the timeframes for progress payments will be compressed, because flat pack construction is a lot quicker than traditional methods.
And there will likely be creative solutions to the problem of financing homes that are fully built off site.
These present both opportunities and threats to the Australian-owned banks that currently dominate our residential lending market.
The construction companies involved in KiwiBuild will almost certainly have banks or other financiers providing them with debt funding, secured over the assets of the business.
Those banks will be well placed to offer the buyers of the homes that are being built a mortgage as part of the deal, perhaps at a slightly discounted rate or with other bells and whistles.
Security could pass more or less seamlessly from the business banking division of the bank to its mortgage lending arm, giving the bank two bites of the cherry.
You can almost hear them licking their lips at the prospect.
But it would also provide an opportunity for a bank that wasn't already a player in New Zealand's mortgage lending market to start building a portfolio, taking market share from the established players.
As well as providing a beachhead for new players to enter the construction industry, KiwiBuild could also provide a beachhead for new entrants into the banking sector.
There's also the possibility that the Government and its fellow shareholders in Kiwibank could decide that it should play a major role in KiwiBuild.
Get your KiwiBuild home with Kiwibank, now that has such a nice ring to it.
The cornucopia of new mortgage lending that KiwiBuild will provide could also see banks, whether they be new or existing players, entering into formal consortium arrangements with construction companies and their suppliers to tender for KiwiBuild contracts.
So it's unlikely that the big Aussie-owned banks are sitting around saying "KiwiBuild? Oh no, we couldn't possibly do that. Far too difficult."
They are more likely to be crapping their pants at the thought of what could happen if they don't get involved.
You can receive all of our property articles automatically by subscribing to our free email Property Newsletter. This will deliver all of our property-related articles, including auction results and interest rate updates, directly to your in-box 3-5 times a week. We don't share your details with third parties and you can unsubscribe at any time. To subscribe just click on this link, scroll down to "Property email newsletter" and enter your email address.