Overseas house buyer activity is concentrated in places like Auckland and Queenstown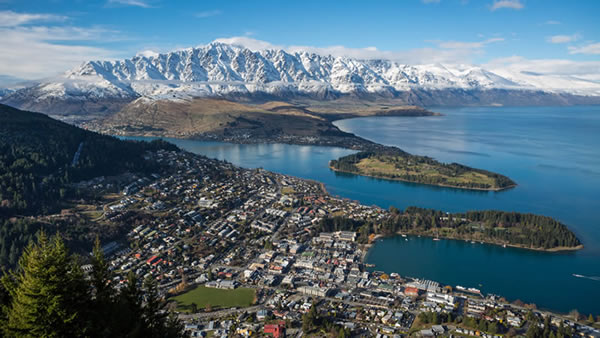 Nearly 20% of the homes sold in central Auckland in the first three months of this year were sold to overseas buyers, according to Statistics NZ.
Nationally, just 3.3% of home sale were to overseas buyers in the first quarter of the year, up from 2.9% in the fourth quarter of last year.
But the figures also show that overseas buyers have been most active in those areas where the housing shortage is greatest and property prices are highest, with 9.7% of all homes sales in the Queenstown-Lakes district going to overseas buyers and 7.3% in the Auckland region. 
In Auckland's Waitemata ward (the CBD, Parnell, Grafton, Herne Bay, Ponsonby, Westmere) where property prices are among the highest in the country, 19% of sales were to overseas buyers in the March quarter.
Other areas with high levels of slaes to overseas buyers were Upper Harbour 14.3%, western North Shore (Beach Haven, Glenfield, Northcote, Birkenhead) 10.3%, Eastern North Shore (Castor Bay to Devonport) 8%, Howick 8.5% and the Whau ward (Avondale, Kelston, Blockhouse Bay) 7.2%.
But in Franklin on Auckland's southern fringe where prices are much cheaper, only 1.7% of sales were to overseas buyers.
Outside of Auckland and Queenstown overseas buyer activity was negligible, with just 1.6% of Wellington sales to overseas buyers and 2% in Canterbury.
However the actual number of overseas buyers may be significantly higher because the figures do not capture sales made to corporate entities such as companies, which accounted for around 10% of sales in the March quarter.
"Information on the ownership of these entities (by New Zealanders or overseas people) is not currently available," Statistics NZ said.
Statistics NZ said nearly 33,000 homes changed hands in the March quarter of this year, and almost 80% of those were transferred to at least one New Zealand citizen.
The other 20% were transferred to corporate entities, resident visa holders and overseas people.
The proposed amendments to the Overseas Investment Act, which could make it more challenging for overseas buyers to purchase residential land in New Zealand, may have been a factor in the increased number of sales to overseas people in the first quarter of this year, Statistics NZ said.
You can receive all of our property articles automatically by subscribing to our free email Property Newsletter. This will deliver all of our property-related articles, including auction results and interest rate updates, directly to your in-box 3-5 times a week. We don't share your details with third parties and you can unsubscribe at any time. To subscribe just click on this link, scroll down to "Property email newsletter" and enter your email address.