Housing Minister Phil Twyford says Ministry of Housing and Urban Development will help drive KiwiBuild and will be operational by the end of the year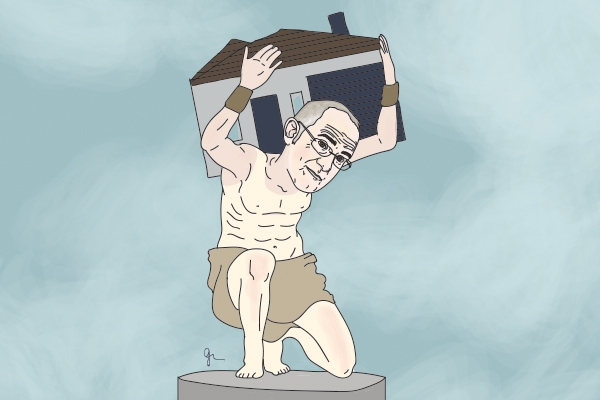 The Government is setting up a new housing focused ministry, the Ministry of Housing and Urban Development, in a bid to help make houses more affordable and cities "more liveable."
Housing Minister Phil Twyford says the new ministry will provide "focus and capacity" to help the Government deliver its housing policies.
The Ministry will be the Government's lead advisor on housing and urban development and will provide advice on various housing issues, such as responding to homelessness and supporting first home buyers.
It will also advise on the Government's KiwiBuild scheme.
At first, the Ministry, which will be established from August 1 and will start operating in October, will source its funding from the Ministry of Business, Innovation & Employment, the Ministry of Social Development and the Treasury.
Speaking to RNZ, Twyford said the creation of this ministry is "one small part of a really big reform agenda."
"The Ministry of Housing and Urban Development will help us deliver our bold and ambitious plan to build much-needed affordable housing and create modern and liveable cities ready for the future," Twyford says.
He says the previous Government had three different housing ministers and New Zealand ended up with the worst housing crisis "in living memory."
Both the Taxpayers' Union and the Act Party have already slammed the new ministry.
"Conspicuously absent from Phil Twyford's housing agenda is any move to reform our planning rules to make it easier for the private sector to build houses," Act Leader David Seymour says.
Taxpayers' Union executive director Jordan Williams says when it comes to housing, the Government is the problem, not the solution.
"Phil Twyford should focus on opening up land supply and reforming the Resource Management Act to make it easier for the private market to build new homes.
He says according to forecasts from Treasury and MBIE, KiwiBuild is expected to hollow out private sector construction.
"Why would the Minister double down on even more government intervention?"