The average rent has increased by $22 a week (+5.2%) in the last 12 months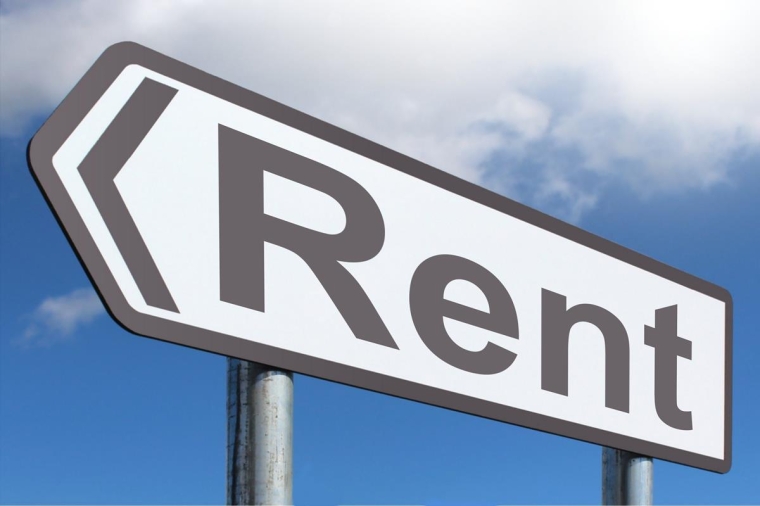 The average rent for new residential tenancies increased by 5.2% nationally in the 12 months to June, easily outstripping wage and general price inflation.
Interest.co.nz's latest quarterly analysis of rents, based on tenancy bond data from the Ministry of Business Innovation and Employment, shows that the average rent for new tenancies taken out throughout the country was $444 a week in the three months to the end of June, up by $22 a week (5.2%) compared to the same three months of last year.
Changes in Average Weekly Rent

Q2 2017 - Q2 2018

District

Average rent Q2 2018 $

Annual change   $ 

Annual change   % 

Whangarei 

383

28

8.0%

Rodney 

549

28

5.4%

Waitakere

510

24

4.9%

North Shore 

583

27

4.8%

Auckland Central

562

16

3.0%

Manukau

526

22

4.3%

Papakura

504

16

3.2%

Franklin

463

16

3.6%

Auckland Region

541

22

4.2%

Hamilton

380

15

4.1%

Tauranga 

457

23

5.4%

Rotorua

344

26

8.3%

Napier

402

30

8.1%

Hastings

366

18

5.1%

New Plymouth

351

8

2.4%

Palmerston North

320

16

5.2%

Whanganui 

279

30

12.1%

Kapiti Coast

410

25

6.5%

Porirua

436

31

7.5%

Upper Hutt 

401

54

15.6%

Lower Hutt

404

26

6.7%

Wellington City

506

15

3.1%

Wellington Region

473

21

4.7%

Ashburton 

324

7

2.2%

Banks Peninsula 

317

-42

-11.6%

Christchurch 

373

11

3.1%

Mackenzie

308

-80

-20.7%

Rangitikei 

233

10

4.5%

Selwyn 

417

-30

-6.6%

Timaru

307

4

1.2%

Waimakariri

383

-3

-0.8%

Canterbury

367

7

1.8%

Nelson

372

22

6.3%

Queenstown-Lakes

596

21

3.7%

Dunedin 

361

28

8.3%

Invercargill

261

17

6.8%

Total NZ

444

22

5.2%
That compares with a 1.1% increase in the Consumer Price Index in the 12 months to March and a 3.9% increase in average weekly earnings (before tax) in the  year to March, according to Statistics NZ's Quarterly Employment Survey.
Those figures suggest that rent is likely to be making up an increasing component of the household budget for many if not most people who are renting, leaving them less money to spend on other things.
It will also be taking a bigger share of government spending through higher rent subsides for people on low incomes, leaving less in the kitty to spend in areas such as health and education.
However, there were significant regional differences, with the biggest increases occurring in areas where rents were well below the national average - Upper Hutt  where the average rent increased by $54 a week (+15.6%) and Whanganui where  it rose by $30 a week (+12.1%).
At the other end of the scale, four districts in Canterbury;  Banks Peninsula, Mackenzie, Selwyn and Waimakariri, posted declines in average rents compared to a year ago, although those figures could have been affected by the relatively small number of tenancies involved, which could make the figures for those districts more volatile.
Perhaps unsurprisingly, the area with the highest average rent was Queenstown Lakes at $596 a week, although the annual increase there was a relatively modest 3.7% ($21 a week).
The area with the cheapest rent was also in the south of the South Island, with Invercargill having an average  rent of $261 a week which was up 6.8% compared to a year earlier.
Around the major centres, the average rent in Auckland is now $541 a week up by $22 a week (3.6%) compared to a year ago, and within the region the average rents ranged from $463 in Franklin, which was the only area where the average was below $500 a week, to $583 on the North Shore.
In the Wellington Region the average was $473 which was up $21 (4.7%) compared to a year ago, with the biggest increases occurring in Upper Hutt (15.6%) and Porirua (7.5%).
Although Wellington City rents were the highest in the region at $506 a week, they also had the lowest rate of increase at 3.1%.
In Christchurch rents increased modestly, up 3.1% for  the year to $373 a week.
Overall, areas which have traditionally had some of the cheaper rents had some of the biggest increases over the last 12 months.
As well as Whanganui and Upper Hutt which both had annual increases above 10%, Whangarei, Rotorua, Napier and Dunedin all had annual increases of 8% or more.
The figures also showed that most of the increase in rents that occurred in the year to June, happened in the first quarter of this year, when new rental activity was highest, and rents tended to remain largely flat or even decline slightly, in the second quarter.
So from a tenant's perspective, the winter months are probably a better time to negotiate rent than the summer.
You can receive all of our property articles automatically by subscribing to our free email Property Newsletter. This will deliver all of our property-related articles, including auction results and interest rate updates, directly to your in-box 3-5 times a week. We don't share your details with third parties and you can unsubscribe at any time. To subscribe just click on this link, scroll down to "Property email newsletter" and enter your email address.