Housing Minister announces plans to build 10,000 homes in Mangere - including 3500 new KiwiBuild homes, 3000 new state homes and 3500 new 'market homes'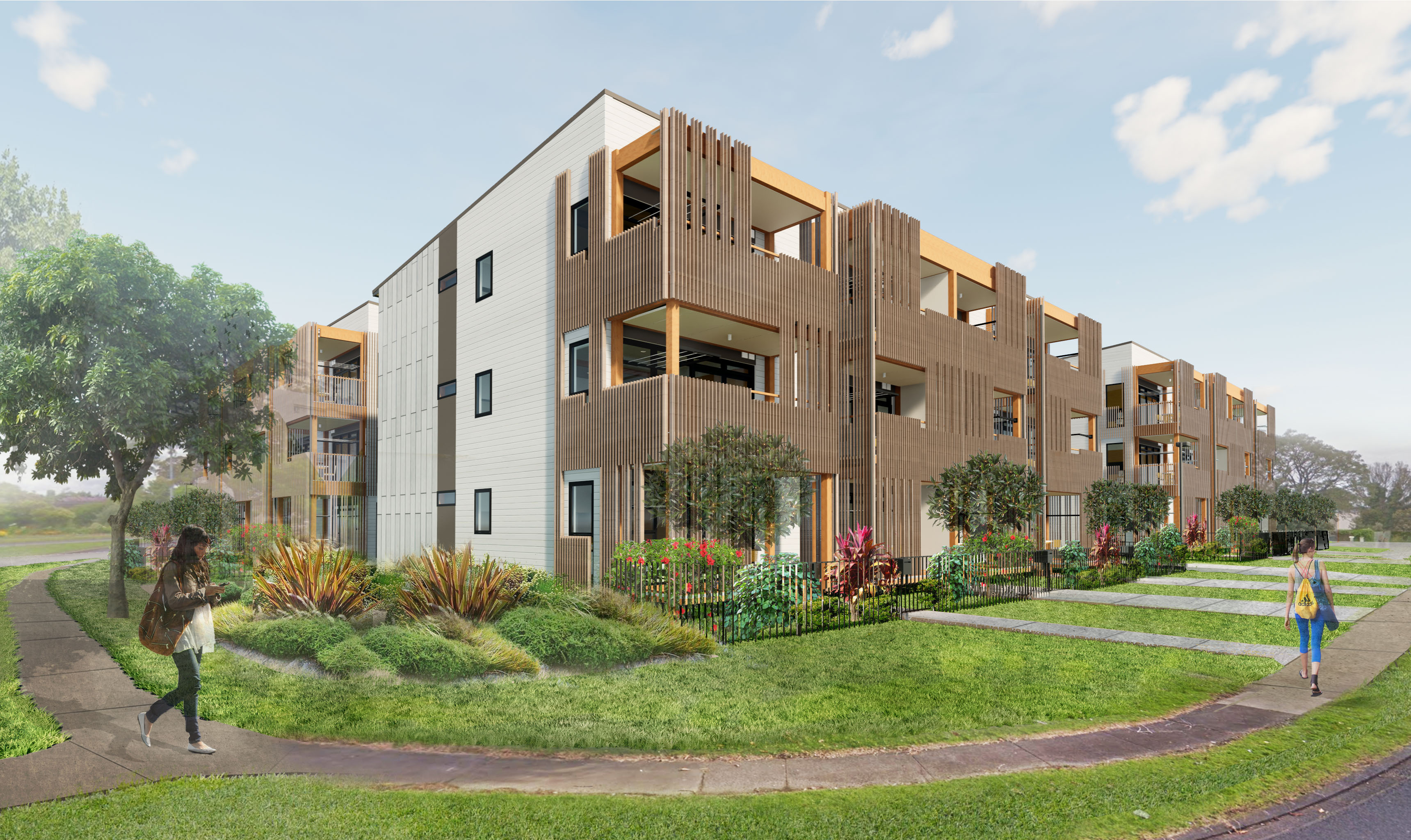 The Housing Minister Phil Twyford has outlined an ambitious plan to build 10,000 new homes over the next 10 to 15 years at Mangere in South Auckland.
That will include 3500 KiwiBuild homes for first home buyers, with 3000 new state homes and 3500 new "market homes."
The 10,000 new homes will replace 2700 "worn-out state houses" in the area, Twyford says.
"Located near the route of the coming light rail line, the Mangere redevelopment is an example of the opportunities opened up by the creation of this new rapid transport network for Auckland."
Twyford says the signing off on the business case for the Mangere redevelopment was one of the first things he did as a Minister.
He says affected families have been consulted and now it is time for the Government to lay out the plans publicly.
"Stage 1a of the redevelopment is underway. Thirty-five state houses are being demolished to be replaced by 66 more state houses and 100 other homes, at least half of which will be KiwiBuild and affordable," he says.
The price cap on a KiwiBuild home in Auckland is $650,000.
Work on building the first new state houses will start over the next few months and is scheduled to be complete in mid-2019.
The first KiwiBuild homes in the development will be finished towards the end of 2019 and early 2020.
"I am determined that the local community benefits from this re-development and are not priced out of the new homes," Twyford says.
He says the Government is working to keep the prices of KiwiBuild homes as low as possible. Prices and exact numbers will be finalised as building contracts are agreed.
Long-term rent and shared equity options are also under development, Twyford says.
You can receive all of our property articles automatically by subscribing to our free email Property Newsletter. This will deliver all of our property-related articles, including auction results and interest rate updates, directly to your in-box 3-5 times a week. We don't share your details with third parties and you can unsubscribe at any time. To subscribe just click on this link, scroll down to "Property email newsletter" and enter your email address.
---
You can put the scale of this development in perspective by viewing this list of major Auckland projects - which now exceeds $60 bln.