Three quarters of the people who have applied for a KiwiBuild home are from Auckland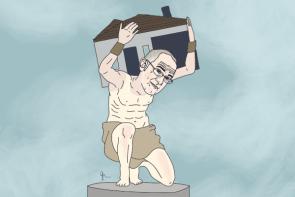 Three-quarters of all people who have registered interest in a KiwiBuild home come from Auckland, according to new figures from the Ministry of Business, Innovation and Employment (MBIE).
As of Tuesday, 35,500 Kiwis have registered their interest for a KiwiBuild home with close to 23,000 being from Auckland.
Some 7000 applicants were from Wellington, with 4300 from each of Tauranga and Hamilton.
Just 3200 applications have been made for Christchurch.
This comes two weeks after the Government called for people to register their expressions of interest for a KiwiBuild home.
The update was quick, with more than 6000 people registering on the first day.
The Government has said it will be using a ballot system to ensure fair distribution of the houses.
But Housing Minister Phil Twyford has set an income cap of $180,000 per year for a couple and $120,000 for an individual.
Despite the high level of demand, the Government has a long way to go to make its 10-year target of 100,000 homes.
Earlier this month, Twyford said there would be 1000 homes built in 2018/19, with 10,000 in 2020/21 and 12,000 every year after that until 2028.
Although three-quarters of the demand is coming from Auckland, the KiwiBuild policy states that the city will be receiving 50% of the 100,000 houses.
MBIE says the information collected through the registration of interest process helps provide an indication of areas of interest for KiwiBuild homes.
"It shouldn't be taken as a distribution list of where KiwiBuild homes will be built nor the number that will be built in each area."