What if we magically increased the number of houses in Auckland by 20% and dropped population growth by 25%? We'd still have a housing shortage, concludes Auckland Council's chief economist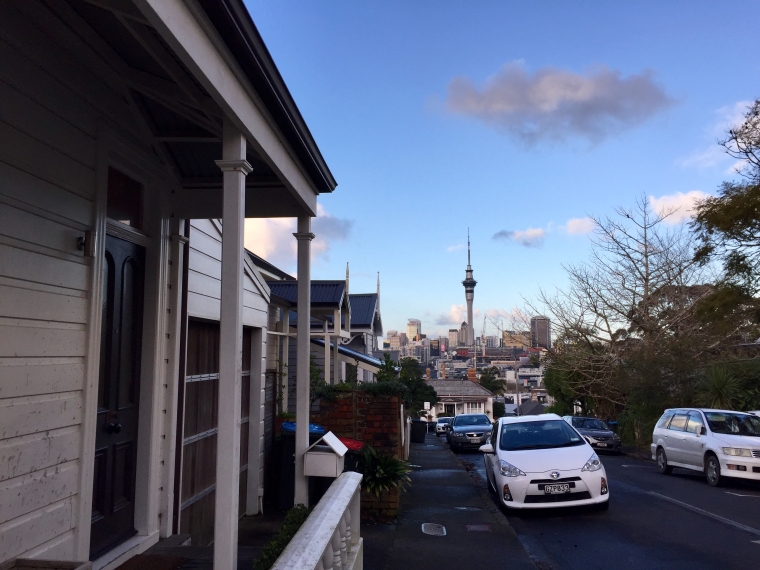 Auckland Council's chief economist says if we suddenly increased the number of houses built in Auckland by 20% and reduced population growth by 25%, we'd still be 30,000 houses short in nine years' time.
Speaking at an Infrastructure New Zealand conference last week, David Norman did a stock-take of where Auckland's at in terms of ramping up the supply of housing.
To begin with, he put the housing shortfall in the region at 46,000 - a figure on par with the Ministry of Business, Innovation and Employment's numbers and slightly lower than the Reserve Bank's.
While the number of new dwellings consented picked up from mid-2017 to an annual gain of 25% in June, Norman noted the blip in the upward trend of consents issued that resulted from the Auckland Unitary Plan being bedded in.
During the months preceding the plan becoming operative in November 2016, land owners held off lodging their consents until they could be certain about the level of densification allowed on their properties.
This hesitation lingered for the nine months following the Plan becoming operative.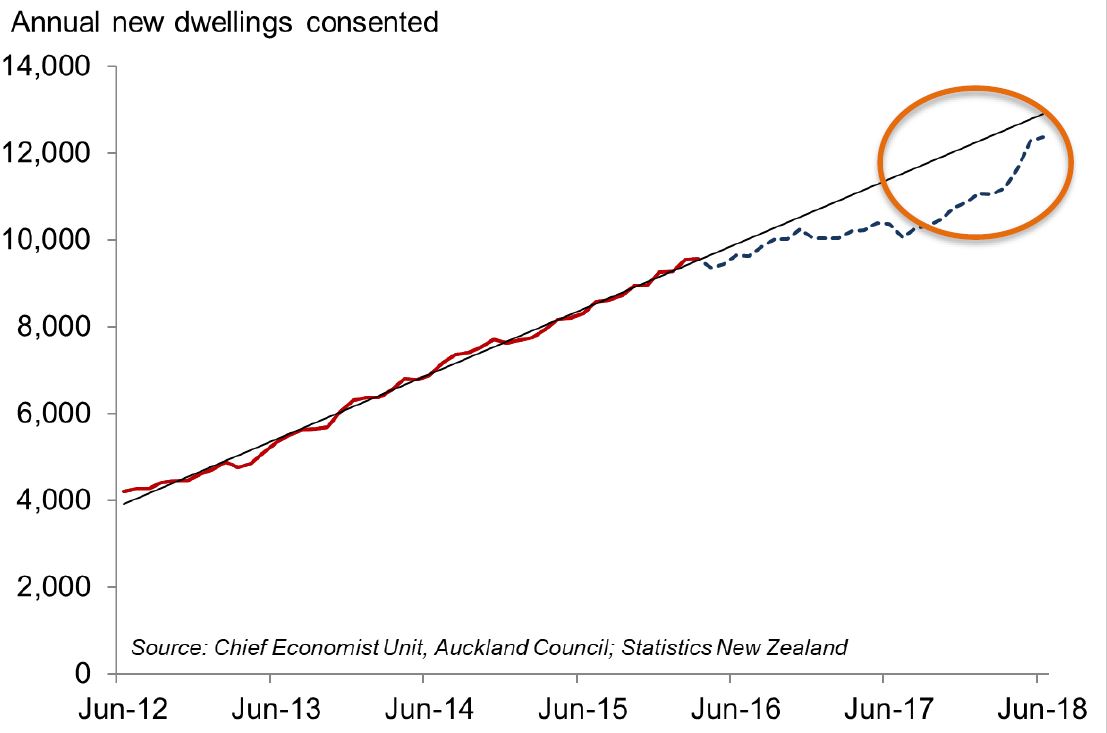 Norman said the pick-up is notable now, with the growth in Code Compliance Certificates being issued rising to 28% per annum, as we find ways of getting projects signed off quicker.
He pointed out 85% of growth in consenting activity has been in brownfield areas.
"Given the increased choice the Unitary Plan has delivered, guess where people want to be? They actually want to be close to their jobs. They don't want to sit in traffic for an hour to get to work by building 40km away."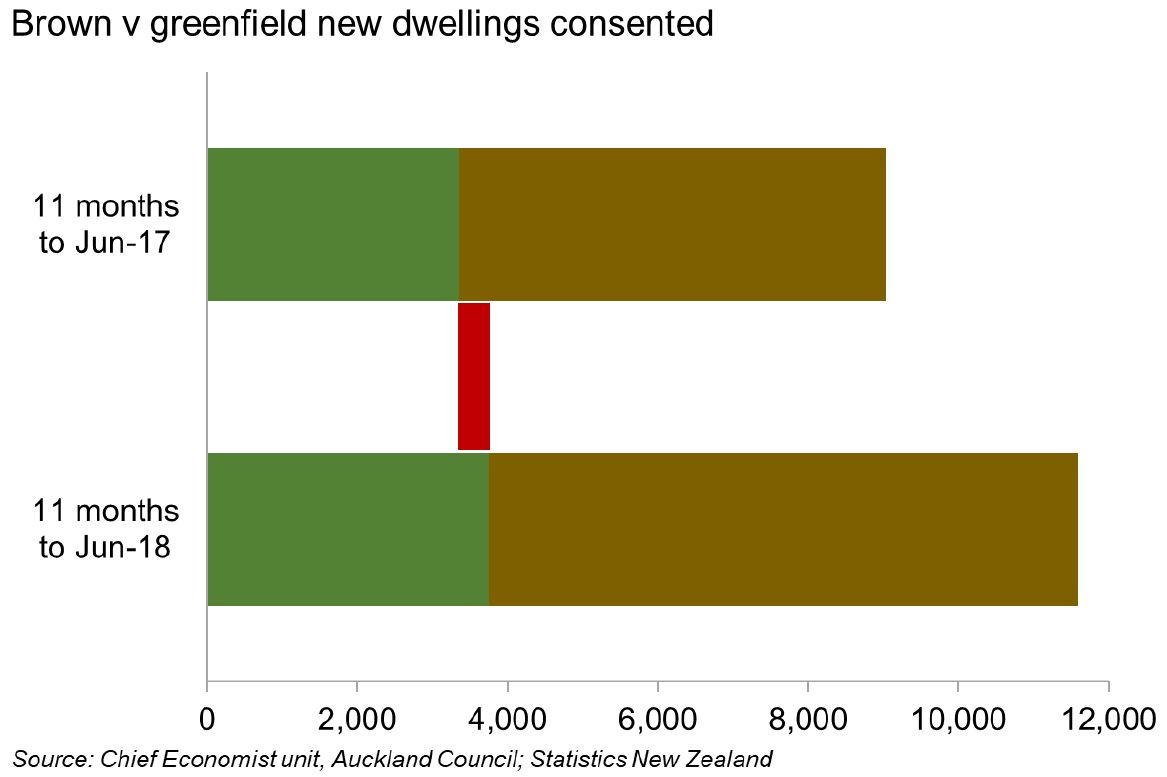 When it comes to the proximity of new dwellings to Auckland's "rapid transit network" (RTN), or areas within 1.5km walk from trains and the northern busway, Norman pointed out multi-dwelling units are where it's at.
While the RTN only makes up 2.6% of Auckland's land mass, 40.5% of multi-unit dwellings consented in the 11 months to June were in this area. Meanwhile 11.7% of stand-alone houses consented were in the RTN.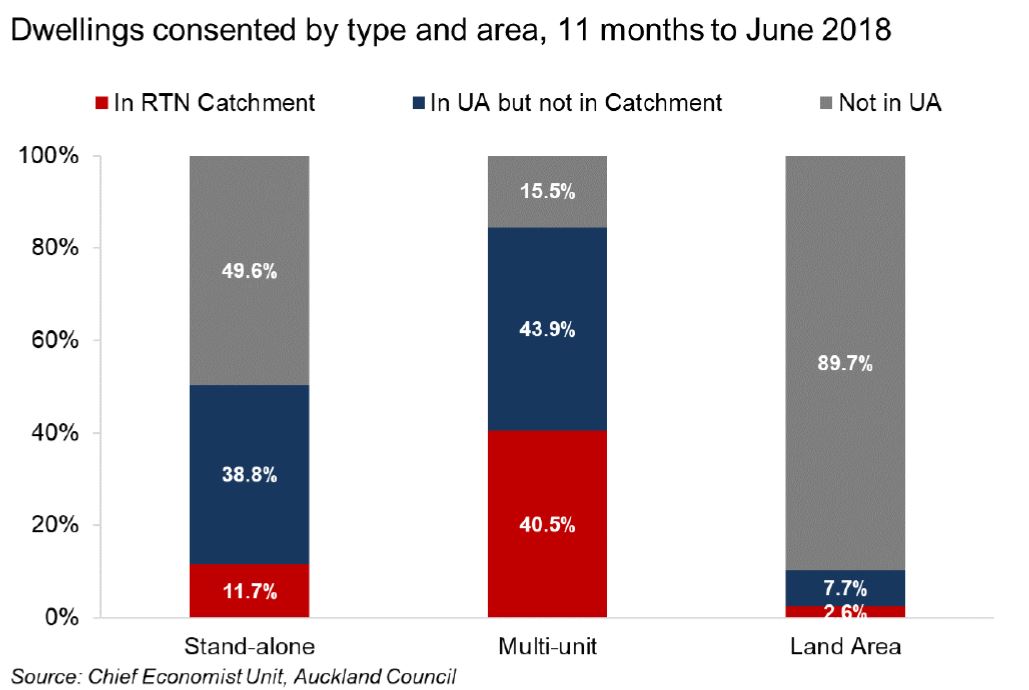 Norman also noted the average size of dwellings consented had fallen by 42m² over the past five years - largely due to multi-units accounting for a larger portion of consents.
He said the size of stand-alone houses was still "embarrassingly large", but the lift in the size of townhouses showed people were making the switch - due to affordability or proximity to town, for example.
He noted the size of apartments had dropped off, having picked up in recent years as more luxury apartments came to market in addition to the shoebox ones catering for students.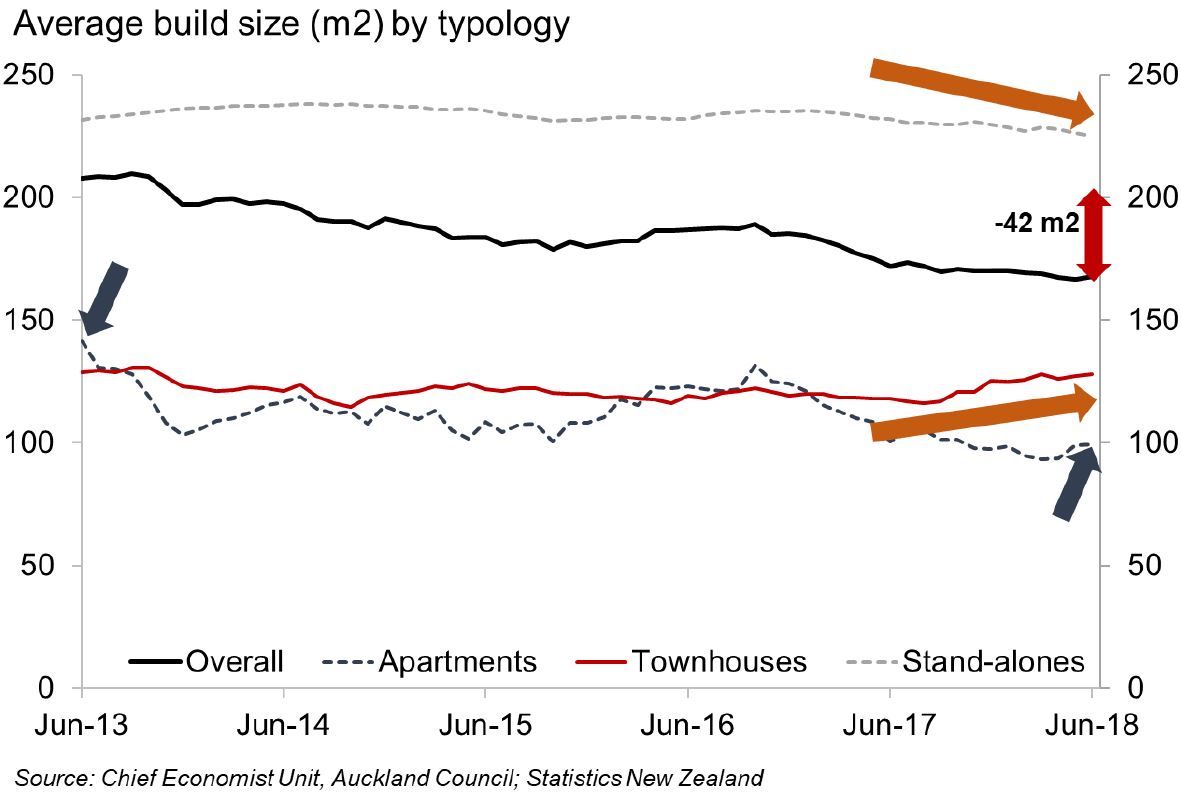 Turning to affordability, Norman's modelling indicated Auckland housing is the most affordable it has been in 3.5 years, with loan-to-value ratios for investors, capital controls in China and changes in the composition of housing being built cumulating with other factors to offset price growth.
Digging into his affordability data, Norman concluded the largest decline in affordability has been among middle income earners.

"This is the scale of the challenge we are facing," Norman concluded.
Voicing his support for KiwiBuild, he said: "We need to be open to whatever options are available to deliver more housing faster, if we are going to deliver to a wider range of people than we currently are."