Childcare centres are popular with a wide range of investors but buyers are being a little more cautious on price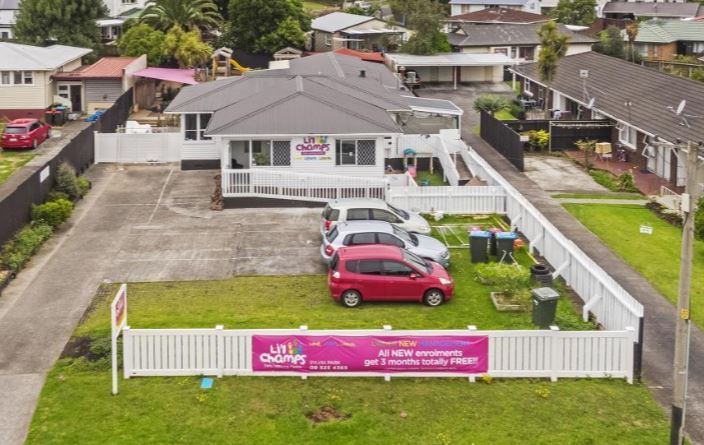 Investment Property Snapshot
 What: Four childcare centres offered for       sale individually
 Where: All in south Auckland 
 Sold for: $1.56m - $1.95m each
 Net rental yields 5.18% - 6.0%
Childcare centres are attracting increasing interest from investors and four in south Auckland were recently sold through Bayleys Real Estate.
Bayleys agent Tony Chaudhary who was involved in all four sales, says childcare centres attract interest from a broad range of investors, from mums and dads who are considering making their first foray into commercial property to seasoned investors with a portfolio of similar properties.
However he has noticed a change in buyers' attitudes
to a range of commercial properties over the last 12 months or so.
While interest from buyers remains high or is even increasing, they are being more cautious on price.
"Buyers are willing to pay a little bit less than they were last year, so the yields are a little bit higher," he said.
"I think people are generally feeling that with the slowdown starting to happen in the Auckland residential market, they are expecting that to carry across to commercial." 
One of the things that attracts many investors to childcare centres is that they tend to have longer leases than other types of commercial property, with 10 years, often with further rights of renewal, being typical, Chaudhary said.
The lease terms on the four childcare centres he recently sold, located in the suburbs of Weymouth, Manurewa, Wattle Downs and Mt Wellington, ranged from eight to 15 years.
Three of the properties had been purpose built as childcare centres and one was previously a residential property that was extended and converted to childcare.
Their selling prices ranged from $1.56 million for the Wattle Downs property to $1.95 million for the one at Manurewa.
That produced rental yields of between 5.18% and 6.0% for their new owners and as with most commercial properties, the yields were net because the tenants pay outgoings such as rates and insurance.
Individual details of these and other commercial property sales are available on our Commercial Property Sales page.
You can receive all of our property articles automatically by subscribing to our free email Property Newsletter. This will deliver all of our property-related articles, including auction results and interest rate updates, directly to your in-box 3-5 times a week. We don't share your details with third parties and you can unsubscribe at any time. To subscribe just click on this link, scroll down to "Property email newsletter" and enter your email address.