Quotable Value figures show the average value of homes is declining in Auckland, Christchurch and Queenstown, and rising more slowly in other centres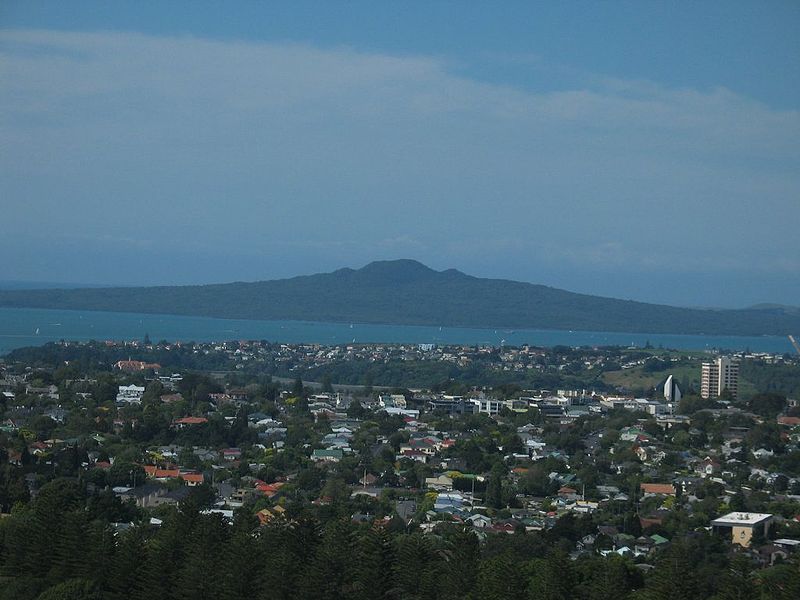 The average value of homes in Auckland has declined for four months in a row according to national valuations service Quotable Value (QV).
The declines have been small but steady, with declines of one or two thousand dollars every month, from an average value of $1,054,729 in May to $1,047,415 in September.
QV's latest figures for September show that average values were lower than they were three months ago in 16 of the Auckland districts that QV breaks out individual figures for.
The only districts to record a rise were Onewa on the North Shore +0.6%, and Franklin on the city's southern flank where the average value was up 1.2%.
The average value was unchanged in Manukau Central.
Of the 13 districts that recorded falls in average dwelling values compared to three months ago, the biggest decline was in the Gulf Islands -5.4%, followed by Central suburbs -2.5% and North Harbour -2.2% (see table below for the full regional and district figures).
'A trickle-down effect'
Outside of Auckland the other major centres to record a drop in average values over the last three months were Napier -0.2%, New Plymouth, -0.3%, Christchurch -0.2% and Queenstown Lakes -0.4%.
Outside of Auckland average values continue to rise in most other centres, although the rate of increase appears to be slowing.
"The continued slowdown in the rate of value growth in our main centres continues to have a trickle-down effect on our regional centres, with many smaller provincial areas experiencing a gradual slowdown in growth," QV General Manager David Nagel said.
"In saying this, regions that offer more affordable properties or exceptional lifestyle opportunities continue to see strong value growth.
"As we move closer to summer, I'd expect to see an increase in listings and sales, although the degree to which this impacts value growth is uncertain.
"With the current low interest rates set to remain until well into 2020, it's hard to see any dramatic changes to values outside of the usual seasonal fluctuations," Nagel said.
QV House Price Index - September 2018

Territorial authority

Average current value $

12 month change%

3 month change %

Auckland Region

1,047,415

0.8%

-0.7%

Wellington Region 

664,418

9.6%

1.6%

Total New Zealand 

676,427

4.6%

-0.6%

 

 

 

 

Far North

418,167

2.2%

1.8%

Whangarei

534,846

6.8%

1.1%

Kaipara

543,311

5.4%

0.6%

Auckland - Rodney

949,953

1.1%

-0.6%

Rodney - Hibiscus Coast

932,696

-0.5%

-0.1%

Rodney - North

968,436

2.3%

-1.0%

Auckland - North Shore

1,216,511

1.8%

-0.8%

North Shore - Coastal

1,389,625

1.9%

-0.9%

North Shore - Onewa

979,893

1.9%

0.6%

North Shore - North Harbour

1,182,468

1.3%

-2.2%

Auckland - Waitakere

824,358

1.0%

-0.2%

Auckland - City

1,234,458

0.7%

-1.1%

Auckland City - Central

1,070,764

-0.8%

-2.5%

Auckland_City - East

1,564,278

2.1%

-0.3%

Auckland City - South

1,099,591

0.0%

-0.5%

Auckland City - Islands

1,095,412

0.6%

-5.4%

Auckland - Manukau

898,133

0.0%

-0.5%

Manukau - East

1,152,518

-0.5%

-0.2%

Manukau - Central

699,180

1.6%

0.0%

Manukau - North West

774,411

0.3%

-0.9%

Auckland - Papakura

699,928

3.1%

-0.4%

Auckland - Franklin

670,094

1.1%

1.2%

Thames Coromandel

740,456

3.0%

0.8%

Hauraki

400,424

-0.1%

-6.4%

Waikato

478,200

8.2%

-0.5%

Matamata Piako

457,039

4.7%

3.0%

Hamilton

572,169

4.7%

2.4%

Hamilton - North East

726,501

5.1%

2.0%

Hamilton - Central & North West

528,507

4.5%

3.0%

Hamilton - South East

515,758

4.4%

0.9%

Hamilton - South West

507,600

4.2%

4.1%

Waipa

555,703

5.6%

1.4%

Otorohanga

274,082

-5.7%

-4.0%

South Waikato

230,253

9.9%

9.1%

Waitomo

226,431

13.1%

8.0%

Taupo

481,247

8.0%

1.1%

Western BOP

630,254

2.5%

1.0%

Tauranga

709,339

3.3%

1.4%

Rotorua

435,812

5.9%

2.6%

Whakatane

441,123

7.6%

1.8%

Kawerau

199,828

5.0%

-5.1%

Opotiki

288,346

5.6%

6.2%

Gisborne

325,301

10.3%

5.1%

Wairoa

N/A

N/A

N/A

Hastings

464,373

7.5%

2.6%

Napier

511,341

9.7%

-0.2%

Central Hawkes Bay

337,773

18.1%

-0.7%

New Plymouth

448,767

5.5%

-0.3%

Stratford

262,239

3.3%

-1.8%

South Taranaki

221,433

5.2%

-0.5%

Ruapehu

189,709

12.7%

-2.9%

Whanganui

260,872

13.4%

2.3%

Rangitikei

222,273

24.1%

8.8%

Manawatu

350,223

12.2%

3.5%

Palmerston North

406,711

11.1%

4.0%

Tararua

213,937

20.3%

8.1%

Horowhenua

320,370

11.5%

0.7%

Kapiti Coast

564,784

7.4%

1.2%

Porirua

561,797

7.8%

0.3%

Upper Hutt

498,113

8.8%

1.8%

Hutt

536,855

3.4%

0.1%

Wellington City

795,098

8.5%

1.9%

Wellington - Central & South

800,546

9.8%

3.5%

Wellington - East

834,915

2.6%

0.4%

Wellington - North

721,976

12.1%

2.3%

Wellington - West

904,963

6.6%

0.1%

Masterton

356,306

13.9%

3.0%

Carterton

380,076

10.5%

-2.9%

South Wairarapa

483,175

10.7%

0.4%

Tasman

583,877

8.2%

1.1%

Nelson

587,696

7.7%

0.8%

Marlborough

464,593

6.8%

0.0%

Kaikoura

N/A

N/A

N/A

Buller

189,956

1.6%

0.8%

Grey

219,069

4.9%

1.5%

Westland

250,922

5.7%

4.3%

Hurunui

390,427

5.8%

1.4%

Waimakariri

445,973

3.1%

1.3%

Christchurch

493,922

0.5%

-0.2%

Christchurch - East

373,313

0.7%

0.3%

Christchurch - Hills

672,804

3.7%

0.1%

Christchurch - Central & North

580,585

0.1%

-0.3%

Christchurch - Southwest

470,911

-0.1%

-0.3%

Christchurch - Banks Peninsula

516,638

0.6%

-0.9%

Selwyn

555,327

2.4%

1.4%

Ashburton

353,694

2.5%

0.3%

Timaru

358,746

1.9%

-0.2%

MacKenzie

508,019

4.4%

-2.2%

Waimate

244,199

9.8%

-0.4%

Waitaki

304,354

5.7%

0.1%

Central Otago

506,927

8.4%

1.8%

Queenstown Lakes

1,169,834

8.3%

-0.4%

Dunedin

420,127

10.4%

2.4%

Dunedin - Central & North

441,992

10.9%

2.9%

Dunedin - Peninsular & Coastal

378,220

9.7%

-0.2%

Dunedin - South

397,407

11.7%

2.3%

Dunedin - Taieri

436,642

9.5%

3.3%

Clutha

223,282

8.7%

8.6%

Southland

271,384

6.8%

-2.8%

Gore

227,847

5.1%

4.4%

Invercargill

277,379

13.4%

4.7%

Main Urban Areas

786,474

3.7%

-1.1%