There were plenty of buyers at the latest Auckland apartment auctions but they were being cautious on price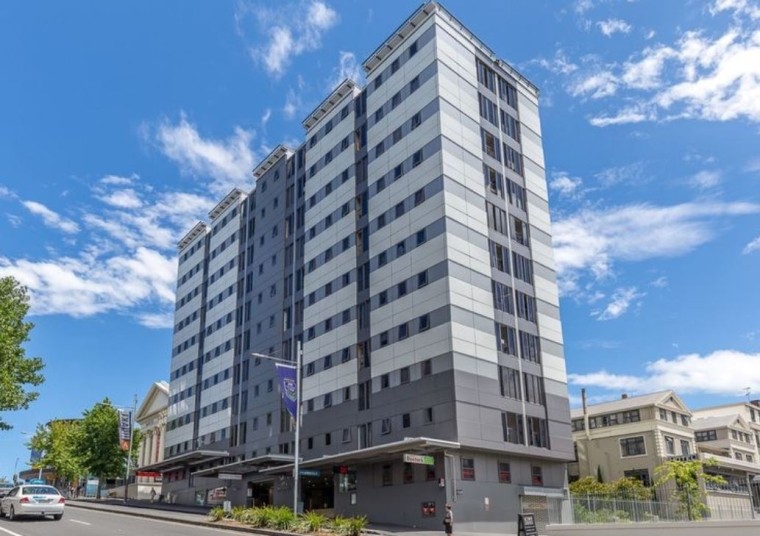 There were plenty of apartments on offer and plenty of bidders prepared to put their hands up, but it was hard work getting agreement on price at the latest Auckland apartment auctions.
Ray White City Apartments had 12 units on offer at this week's auction, a good selection that included CBD shoeboxes, larger more luxurious properties suitable for owner-occupiers, a couple of leasehold units and one in a leaky building.
And there was no shortage of people willing to buy them.
Of the 12 units, nine attracted multiple bids with some of the bidding being quite spirited, one attracted a single bid and two attracted no bids.
A couple of the more interesting offerings were two identical two bedroom units, each with a car park, in The Landings complex next door to the historic former Auckland Central Railway Station building.
The Landings is a leasehold complex and the ground rent was $5800 a year on one unit and $5998 on the other.
The Landings has also recently had extensive remediation and refurbishment work carried out and a new Code Compliance Certificate issued.
Both units attracted multiple bids but both were passed in at $205,000. But because they both had the same vendor, they were then offered together as a package and sold under the hammer for $450,000, or an average of $225,000 each.
So prospective buyers were prepared to pay more for each of them when they were offered two together, than they were when bidding on them one at a time.
Negotiations between the highest bidder and the vendors were often drawn out on the other properties, with auctioneer Ted Ingram having to work to try and close the gap between the price purchasers were prepared to pay and what vendors were prepared to accept.
By the end of the auction five of the units had been sold under the hammer with the remaining seven passed in for further negotiations.
At City Sales' auction this week six units were on offer, also a good mix of types and sizes, with three of those attracting multiple bids, one attracting a single bid and two getting no bids.
By the end of the auction two had sold under the hammer and the others were passed in. A couple of those passed in attracted bids that were getting near their reserves so were likely sold in post auction negotiations.
So activity in the auction rooms is picking up with plenty of stock and buyers out in force, but they are being extremely cautious on price at the moment and any vendor that has overly optimistic price expectations is likely to be disappointed.
Details and photos of all the properties offered at both auctions and the prices achieved for those that sold are available on our Residential Auction Results page.
You can receive all of our property articles automatically by subscribing to our free email Property Newsletter. This will deliver all of our property-related articles, including auction results and interest rate updates, directly to your in-box 3-5 times a week. We don't share your details with third parties and you can unsubscribe at any time. To subscribe just click on this link, scroll down to "Property email newsletter" and enter your email address.