The IRD can't say for certain how ring-fencing rental losses will affect the residential property market, but notes investors suffering losses on their rentals are currently getting tax breaks of $2000 a year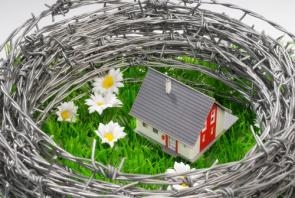 The Inland Revenue Department (IRD) admits it can't be certain how removing a tax break enjoyed by residential property investors will affect the rental market, as well as the property market more generally.
It can however say with a high degree of certainty that once fully implemented, the proposed law change will cost investors $190 million a year.  
Currently residential property investors can use losses on their rental properties to offset the tax they need to pay on their other sources of income - wages, salaries, business income, etc.
However the Taxation (Annual Rates for 2019–20, GST Offshore Supplier Registration, and Remedial Matters) Bill, introduced to Parliament on December 5, seeks to change this.
If passed, a residential property investor will only be able to offset deductions against income from their property portfolio.
The aim of the proposed law change is to level the playing field between property speculators/investors and owner-occupiers.
By stopping subsidising investors' mortgage servicing costs, the Government hopes their abilities to outbid owners-occupiers for properties will be reduced.
The IRD, in its regulatory impact statement, says this could "improve first home buyers' ability to compete with investors, improving housing affordability for home buyers, and increasing the share of New Zealanders who own their own homes".
However it has a "low" degree of confidence in this outcome eventuating.
It notes: "There is significant uncertainty about the net impact of the policy on the housing market, especially on the rental market.
"Overseas experience underlines the uncertainty in the direction and magnitude of housing market impacts. For example, negative gearing was banned in Australia between 1985 and 1987, and while rents spiked in Sydney during this period, they were flat or falling across much of the rest of the country.
"The exact relationship between the tax changes and observed changes in rent is unclear."
The IRD also notes that "given the number of other policy and regulatory changes to the housing market, it may not be possible to isolate the impact of this proposal on the housing market".
However when it comes to the impact on investors, the IRD is fairly confident in its estimates.
It says 40% of taxpayers with rental properties record losses at any one time. And on average they enjoy a tax benefit of $2000 a year.
The IRD points out: "The magnitude of losses being claimed is likely to be dependent on changes in the housing market (for example, increases in rents will tend to reduce rental losses, all other things being equal), and interest rates."
While this $2000 figure might sound relatively low, the IRD says reduced returns for some landlords could encourage the transfer of housing stock from investment housing to owner-occupier housing.
Given owner-occupied houses tend to have few people per house, this could put pressure on the rental market, unless there's an adequate flow of new housing into the rental market.
"This may lead to increased rents. Landlords may also pass on their rental losses to tenants in the form of increased rents," the IRD says.
Nonetheless, the IRD acknowledges the context in which the law change is being proposed:
"Speculative capital gain is a likely driver for investor activity in the residential housing market," it says.
"The average return on rental property excluding capital gains is low – the average gross rental yield on a three-bedroom Auckland property is 3% per annum. This suggests investors are buying property in anticipation of capital gain."
Revenue Minister Stuart Nash says: "In conjunction with the extension to the bright-line test [from two to five years], ring-fencing losses from rental properties would make property speculation less attractive and level the playing field between property investors and home buyers.
"The new rules will not apply to a person's main home or a property that is rented out and used privately such as a bach."