Barfoot & Thompson's February sales were down 29% compared to a year ago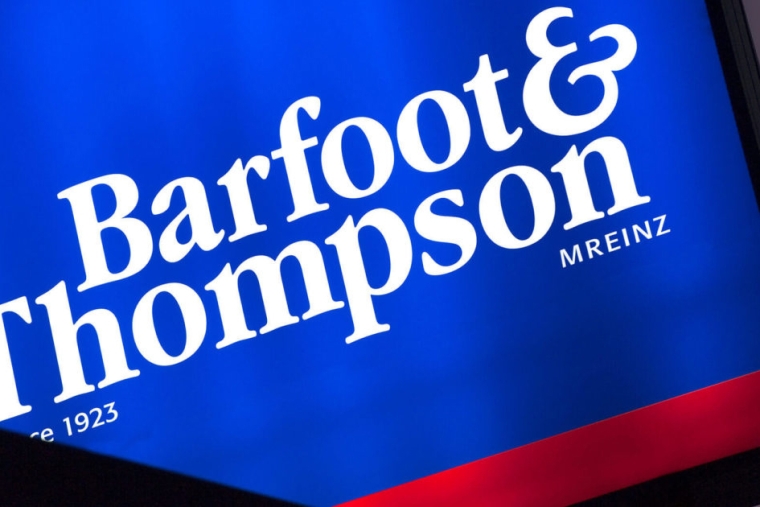 Housing sales were significantly softer at Auckland's largest real estate agency in February.
Barfoot & Thompson sold 474 residential properties in February, down 29% from the 665 the agency sold in February last year.
"Sales numbers in February at 474 were the lowest in a month since December 2008, which was at the high point of the Global Financial Crisis," Barfoot & Thompson Managing Director Peter Thompson said.
"The market is progressively hardening into a buyer's market, with a number of vendors preferring to take their property off the market when they cannot achieve their asking price," Thompson said.
Prices were also easier, with the median selling price dropping to $801,000 in February compared to $827,500 in January and $820,000 in February last year.
The average selling price was $918,496 in February, down from $927,181 in January and $919,454 in February last year.
The agency picked up 1563 new listings in February, down 10.5% compared to February last year and the lowest number of new listings the agency has received in the month of February since 2012.
However inventory levels have been almost unchanged for the last two years, with Barfoots having a total of 4660 residential properties available for sale at the end of February, compared to 4648 in February last year and 4546 in February 2017.
The lifestyle block market was also slowing.
"Potential buyers in the lifestyle and rural market are showing an increasing awareness of the effect increasing building costs are having on prices and are seeing existing properties as a good option compared to buying bare land and building a home," Thompson said.
The interactive charts below track the monthly movements in Barfoot & Thompson's monthly sales and average selling price, and the trend in annual price growth.
You can receive all of our property articles automatically by subscribing to our free email Property Newsletter. This will deliver all of our property-related articles, including auction results and interest rate updates, directly to your in-box 3-5 times a week. We don't share your details with third parties and you can unsubscribe at any time. To subscribe just click on this link, scroll down to "Property email newsletter" and enter your email address.