Rents increasing more than twice as fast in Wellington as Auckland, interest.co.nz analysis shows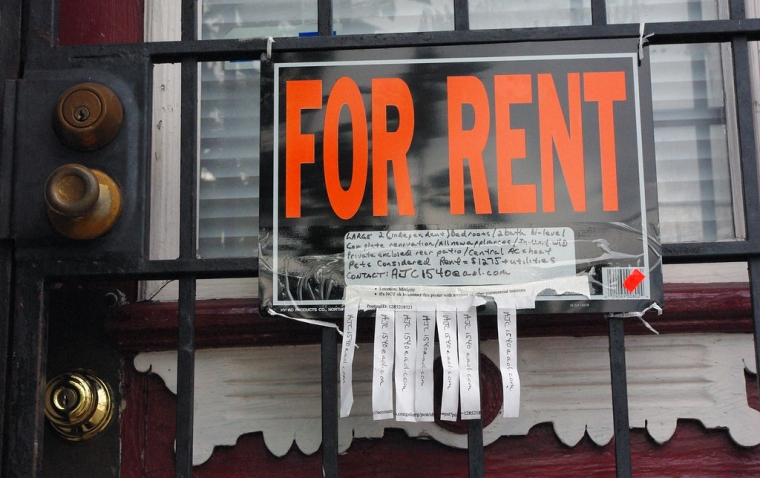 By Greg Ninness
Rent increases are much lower in Auckland and Canterbury than they are in other parts of the country, according to interest.co.nz's latest analysis of bond data.
Across the entire country the average rent charged for new tenancies was $437 a week in the first quarter of this year, up 4.9% compared to the same period of last year.
But there were big regional variations. The biggest rate of increase occurred in Upper Hutt where the average rent increased from $369 a week in the first quarter of last year, to $412 in the first quarter of this year, an 11.6% rise. 

The area with the lowest increase was Timaru. There the average rent was $319 a week in the first quarter of this year, down 0.2% (just a few cents) compared to a year earlier. Upper Hutt was also the only area in the country where there was a significant number of new lettings, recording a double digit percentage increase in average rent.
Of the main centres, the areas with the lowest percentage increases compared to a year ago were Auckland (+2.8%) and Canterbury (+1.5%). The main centres with the highest increases were the Wellington region on +6.4% and Dunedin on +6.9%.
Within the Auckland Region the average annual increase ranged from 1.2% on the North Shore to 5.4% in Franklin. Auckland rent increases tended to be stronger in the region's northern and southern edges than they were in Auckland's central and western districts (see table below).
Rental growth was generally weak throughout the Canterbury region with Christchurch posting a gain of just 1.4% compared to a year earlier, while rental growth was strong throughout the Wellington region.
However a notable feature was that rental growth appears to be slowing in most parts of the country.
In Auckland the rental growth of 2.8% between the first quarter of last year and the first quarter of this year was well down compared to growth of 4% achieved in the previous 12 months. The same trend was evident in the Wellington Region, although Canterbury and Dunedin went again this.
The table below shows average 2019 first quarter rents, and the percentage changes compared to the first quarters in 2018 and 2017 in all main rental districts throughout the country.
The comment stream on this story is now closed.
Changes in average weekly rent over the last two years

 

Average weekly rent $       Q1 2019

Change from Q1 2018

Change from Q1 2017

Whangarei

398

4.9%

13.6%

Rodney 

525

2.9%

4.0%

Waitakere

511

2.2%

7.5%

North Shore 

580

1.2%

6.3%

Auckland Central

524

2.9%

6.0%

Manukau 

530

3.0%

8.0%

Papakura

507

4.7%

9.1%

Franklin 

481

5.4%

9.2%

Auckland Region

526

2.8%

6.9%

Hamilton

404

3.7%

8.6%

Tauranga

479

6.5%

8.7%

Rotorua 

355

4.9%

16.2%

Napier 

405

5.7%

12.9%

Hastings

360

3.6%

13.9%

New Plymouth 

355

4.6%

3.5%

Palmerston North 

306

3.3%

3.8%

Whanganui 

292

7.8%

26.0%

Kapiti Coast

423

7.3%

15.1%

Porirua

465

3.7%

22.7%

Upper Hutt 

412

11.6%

14.9%

Lower Hutt

442

4.0%

21.1%

Wellington City

538

6.2%

13.9%

Wellington Region

511

6.4%

14.7%

Nelson

388

3.5%

13.7%

Ashburton 

337

4.0%

1.7%

Christchurch

392

1.4%

3.0%

Selwyn 

453

2.1%

-1.0%

Timaru 

319

-0.2%

4.4%

Waimakariri 

399

1.8%

2.6%

Canterbury Region

388

1.5%

2.6%

Queenstown-Lakes 

606

4.8%

10.9%

Dunedin 

350

6.9%

9.4%

Invercargill 

266

3.2%

8.2%

New Zealand

437

4.9%

10.0%

Based on new bonds received by Tenancy Services, MBIE