Public Policy
/
opinion
To those who complain that the Prime Minister is unnecessarily and unethically stigmatising the vaccine hesitant and resistant, there is only one genuinely ethical retort: They have stigmatised themselves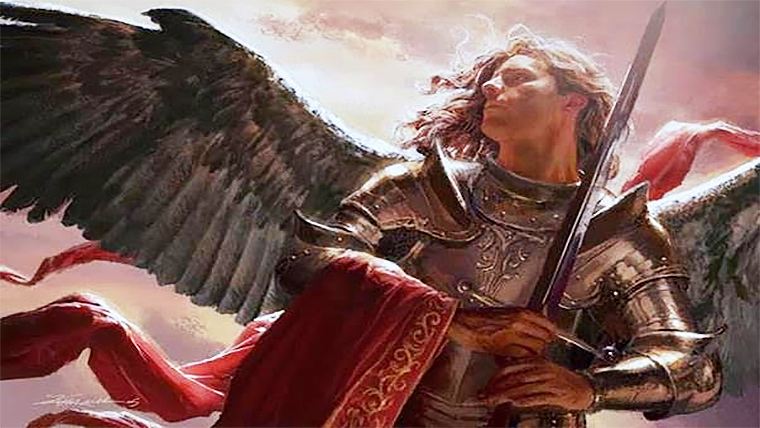 By Chris Trotter*
One of the biggest challenges facing New Zealanders over the next few weeks will be Covid-19 vaccine hesitancy and resistance. Not the least of these will be the challenge of understanding what makes so many people so unwilling to do what the overwhelming majority of their fellow citizens are asking them to do. To reach such an understanding will require an effort of the imagination that a rapidly decreasing number of New Zealanders – especially those living in Auckland – are willing to make. For these Kiwis, the Covid proposition is fast resolving itself into a very simple binary: Get vaccinated for society, or, get excluded from society.
That, essentially, was the Prime Minister's message from the podium on Friday, 22 October 2021:
Vaccinations are our armour. They help keep us safe.
So my message to the New Zealanders who have not yet had their first dose – if you want summer, if you want to go to bars and restaurants. Get vaccinated. If you want to get a haircut. Get vaccinated. If you want to go to a concert, or a festival – get vaccinated. If you want to go to a gym, or a sports events, get vaccinated. If you are not vaccinated, there will be everyday things you will miss out on. 
And if you are vaccinated you can be assured that in the new framework, you will get to enjoy the things you love, secure in the knowledge that the people around you, and the environment you are in, is as safe as possible in a COVID world. If you have done the right thing to keep yourself and others safe, to look after one another, you should feel safe. You should be protected from those who haven't made that choice.
But, is it fair to declare that the vaccine hesitant have made a genuine "choice"? The answer to that question turns upon the degree to which those falling into this category have heard and understood the messages directed towards them concerning the Pfizer vaccine.
Is it still a tenable proposition to suggest that after so many weeks of unrelenting messaging, from a vast array of sources, delivered from, and to, every conceivable platform, there are still people out there who have not heard that the Pfizer vaccine is tested, efficacious, safe, and absolutely crucial to New Zealand re-emerging into something approximating normality?
It beggars belief to argue that more than a tiny number of such individuals exist.
But, if the message has been received and understood by the yet-to-be-vaccinated, then only one conclusion can reasonably be drawn. The so-called "vaccine hesitant" aren't really hesitant at all. Though they may lack the courage to come right out and admit to being vaccine resisters, they have, nevertheless, made that choice.
The Labour Government's professional advisors seem reluctant to accept that this is, indeed, the case. It is possible that their reluctance stems from a deeply ingrained disinclination to hold the ill-treated and excluded members of our society accountable. The proposition that the experience of being ill-treated and excluded makes a human-being more – not less – likely to behave selfishly and, all-too-often, brutally towards others, is quite simply unacceptable. In the eyes of the relevant professionals, such people are victims of circumstances beyond their control. As such, they cannot be held morally accountable. As the French put it: Tout comprendre c'est tout pardoner. To understand all, is to forgive all.
All very well for the sociologists and medical ethicists, but not at all helpful to a Government struggling with the problem of what to do with citizens who refuse to acknowledge either the validity of "The Science", or their obligations to the collective welfare of the society in which they live.
After all, the proudly vaccine resistant – the so-called "anti-vaxxers" – cannot even point to a brutalised upbringing in poverty as the explanation for their selfishness. In the avowed and proud anti-vaxxer, the state is confronted with the sort of reckless solipsism that it is actually dangerous to ignore. The sort of people who make fake bookings at a vaccination centre in a deliberate attempt to sabotage the system should not be forgiven – they should be punished.
In resolving these dilemmas, the Vaccination Certificate emerges as the only viable vector for the virtues of both the Carrot and the Stick. Without it, the Government's goal of getting 90 percent of the population double-jabbed simply will not be reached before the patience of the already vaccinated expires. If that is allowed to happen (and in Auckland it is not far away) then the authorities will find themselves confronted with even more pressing challenges to New Zealand's well-being.
Vaccination Certificates promise to be highly efficacious in hurrying along the huge number of young people who have yet to get around to getting themselves vaccinated. The idea of not being able to go to pubs and clubs without "the passport" should be a powerful incentive for this group. Youth is nothing if not highly social. It is also acutely fearful of missing out on the fun its friends are having. If all it takes is a couple of more-or-less painless shots in the arm to gain admission to the footy and the most fashionable music festivals, then WTFN?
For older New Zealanders the looming possibility of "No Jab. No Job" should also hurry along the stragglers. Though pointedly left out of the Prime Minister's Friday speech, "No Jab. No Job" is only a fast-tracked parliamentary bill away from further arming the authorities against the uncooperative minority.
To those who object that the state is arming itself with a sledgehammer to crush a handful of nuts, the Prime Minister and her colleagues need only cite their duty, as the people's representatives, to do the greatest good by the greatest number. They have a whole raft of concerns over and above the paranoid fantasies of anti-vaxxers to consider. There are people whose mental fragility is fast becoming critical. Small business owners, in particular, who cannot be expected to see their life's work ruined because their government pays more heed to the relentless selfishness of a handful of solipsists and anomic lumpenproletarians than it does to those who have done everything the state has asked of them.
It is not fashionable these days to bracket politicians and morals in the same sentence. Nevertheless, our democratically-elected government has both the right and the duty to protect the New Zealand people from harm. Indeed, the safety of the people is its supreme duty. Those whose conduct threatens the safety of the people cannot be located anywhere else but in the wrong.
No reasonable person can deny that Jacinda Ardern's Government has deployed a whole fieldful of carrots in an attempt to persuade those who remain unvaccinated to do the right thing by their fellow citizens. That she is now reaching – however tentatively – for "The Stick" is incontrovertibly the correct moral choice.
To those who complain that she is unnecessarily dividing "The Team of Five Million" by unethically stigmatising the vaccine hesitant and resistant, there is only one genuinely ethical retort:
They have stigmatised themselves.
---
*Chris Trotter has been writing and commenting professionally about New Zealand politics for more than 30 years. He writes a weekly column for interest.co.nz. His work may also be found at http://bowalleyroad.blogspot.com.