Judith Collins loses National Party leadership as bid to crush Simon Bridges backfires; Shane Reti appointed Interim Leader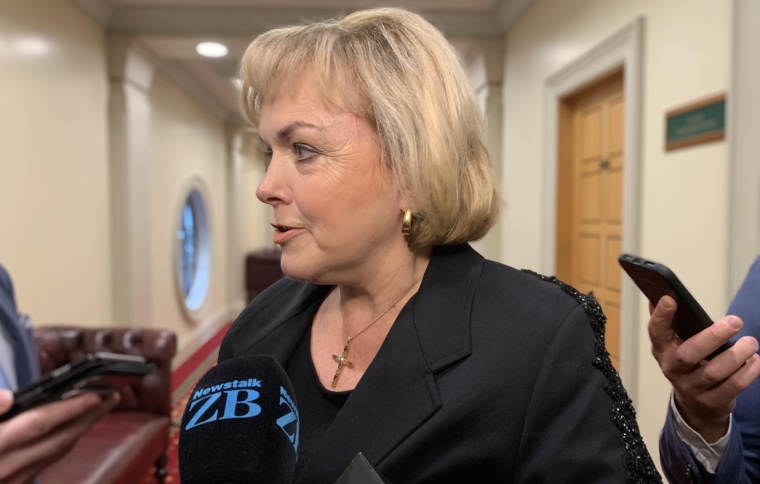 Judith Collins has lost the National Party leadership, following a vote of no confidence by the caucus. 
Deputy Leader Shane Reti has been appointed Interim Leader. 
A new leader will be appointed following a caucus meeting on Tuesday, November 30. 
Christopher Luxon and Mark Mitchell are being talked about as contenders for the leadership.
Simon Bridges, who had been positioning himself to oust Collins, said he would take a couple of days to consider whether he'd put his name forward. 
Collins got completely offside with her colleagues on Wednesday night when she issued a shock statement announcing she was demoting Bridges over a historic misconduct allegation. 
Bridges admitted he made a comment - an "old wives tale" around to conceive a girl - to fellow National MPs at a function.
National MP Jacqui Dean complained. The issue was handled by then-Deputy Prime Minister Bill English. Bridges apologised. 
Bridges said he was surprised by Collins' "desperate" move to knock him back. He said he had matured from the time he made the comment.
The National Party's caucus spent all of Thursday morning in a meeting to discuss a way forward. 
Collins put her side of the story on Twitter: 
Of a variety of factors. I knew when I was confided in by a female colleague regarding her allegation of serious misconduct against a senior colleague, that I would likely lose the leadership by taking the matter so seriously. If I hadn't, then I felt that I wouldn't deserve

— Judith Collins (@JudithCollinsMP) November 24, 2021
A big thank you to the wonderful staff in the National Leader's Office, my Papakura Office, National Party members & my wonderful colleagues. I'm so pleased that I can spend more time with my family & friends & I will not miss the gruelling media schedule.

— Judith Collins (@JudithCollinsMP) November 24, 2021
Dean released the following statement:
"About five years ago, Simon Bridges made remarks that upset me at the time. They were not about me, but they were inappropriate and not something I wanted to hear.
"At the time there was an apology, but subsequently it has continued to play on my mind and with the recent reviews that have occurred in Parliament the feelings have been brought back up.
"What matters to me is that all of us have a clear understanding of what behaviour we should expect in a modern workplace environment.
"Simon and I have spoken a number of times over the past few hours and he has reiterated his apology.
"As I'm sure can be appreciated, the publicity around this has been upsetting and I ask that my privacy is respected on this."