Proposed ACC-run insurance scheme to cover job losses due to redundancy and sickness/disability - at a cost to employees and employers; National says it would abolish the scheme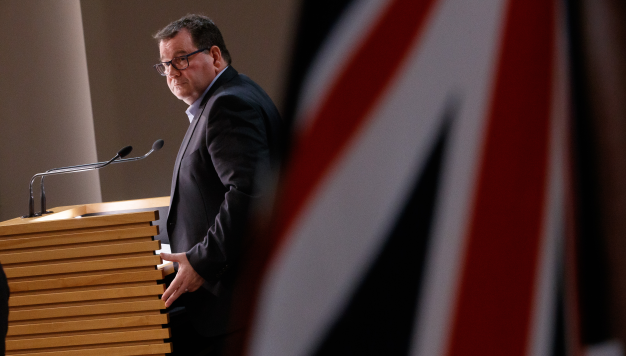 The Government has unveiled details of a proposed state income insurance scheme, which would pay those who lose their jobs up to 80% of their wages/salary for up to six months.
Two groups representing businesses and unions (BusinessNZ and the Council of Trade Unions) have for some time been working with the Government on a proposal under Finance Minister Grant Robertson's direction. That proposal has now been released for consultation.
The big news is that the proposed scheme covers people who lose their jobs due to health conditions and disabilities - as well as redundancy and lay-offs.
The proposed scheme would be run by the Accident Compensation Corporation (ACC), and operate similarly to the existing scheme that provides cover for injury.
Accordingly, the proposal is for the scheme to be funded by compulsory levies paid by employers and employees.
These would be set at 1.39% of wages and salaries for both employers and employees. This would see a full-time minimum wage earner and their employer pay $11.20 a week each, a median wage earner and their employer pay $14.73 each, and someone earning $2000 a week and their employer pay $27.80 each.
Levy payments would be capped for employees (and their employers) who earn more than $130,911 a year.
If someone loses their job, their employer would need to give the scheme four weeks' notice, and then pay the departing worker 80% of their salary/wages for their first four weeks of unemployment.
If the employer helps the employee find a job within the bridging period, the insurer would refund the employer for wages/salary payments made during this time.
If the worker doesn't find a job, they would start getting paid by the income insurance scheme for up to six months (in addition to the one month bridging period).
Payouts would be capped for those who earned more than $130,911 a year.
Once in the scheme, the displaced worker would be appointed an ACC case manager to support their return to work, including by supporting them to do any training.
Workers would only be eligible to partake in the scheme if they contributed for six months in the 18 months prior to needing to enter the scheme.
The scheme is expected to cost $3.54 billion a year - $1.81 billion for displacement and $1.73 billion for health condition and disability claims.
If the Government decides to forge ahead with the proposal, it will introduce legislation in 2022 and have the scheme operating in 2023.
The public has until April 26 to make submissions on the proposal.
National would abolish the scheme 
National opposes the proposal on the basis it introduces another tax.
Leader Christopher Luxon said, "Given this Government's track record of delivery, I doubt they'll have this in place by the election. But if it is, National will abolish it."
Note, Robertson managed to get BusinessNZ to help design, and thus support, the proposed scheme.
The Green Party is against the proposal for equity reasons. It argues it creates a two-tier welfare system disadvantaging low-income earners and those out of work due to family caring responsibilities for example, rather than redundancy. 
It says the Government would need to help low-income earners cover the cost of the levy. 
National is concerned about the impact levy payments would have on businesses, in addition to households, particularly in the current inflationary environment. 
National believes the existing welfare system provides a decent enough safety net. The Green Party says it's broken and needs an overhaul.