NZ to welcomes travelers from Australia from April 12 and those from 'visa waiver' countries and territories from May 1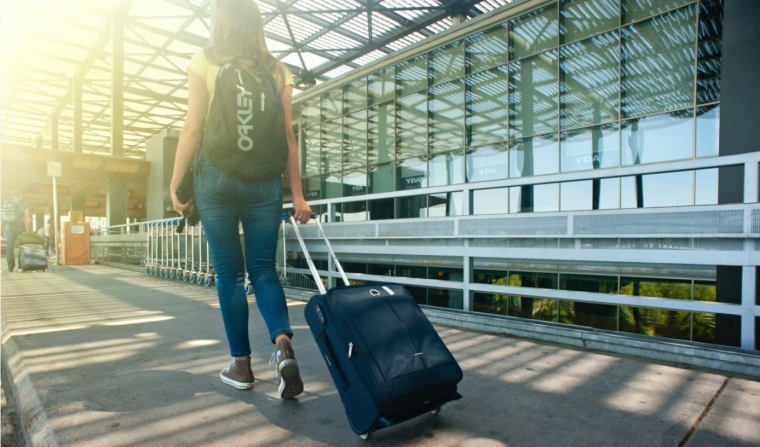 New Zealand will reopen to vaccinated foreigners earlier than initially planned.
Australians will be able to travel to New Zealand from 11:59pm on April 12, without going into MIQ on arrival. People from visa waiver countries and territories, including the US, UK, Canada, Singapore and South Korea, will be able to arrive from 11:59pm on May 1. 
As for people who aren't from visa waiver countries, including travelers from China and India, they won't be able to come to New Zealand without booking a spot in MIQ until October. 
Prime Minister Jacinda Ardern said the Government would look at brining this date forward. The hold-up is Immigration NZ's ability to process visa applications. 
It's worth noting there are separate timelines for international students, essential workers and people using other visas.
Non-citizens who enter New Zealand need to be vaccinated. Ardern noted airlines typically require travelers to be vaccinated anyway. 
Travelers will be required to produce negative Covid-19 tests pre-departure. They will also need to do tests on days 0/1 and 5/6.
Asked how foreigners will fit into New Zealand's current Covid-19 restrictions, which include the requirement to produce a vaccine certificate when visiting a restaurant for example, Ardern said the Government will review vaccine mandates and certificates next week. 
Travel routes to slowly expand
Board of Airline Representatives of New Zealand executive director Justin Tighe-Umbers expected airlines to gradually add New Zealand to their travels routes. 
He said it would take a while for the number of airlines servicing New Zealand to rise from 13. Twenty-nine airlines serviced New Zealand pre-covid. 
"It will also take a while to get back from 21 to the 43 direct flight connections we had to cities around the world," he said.
Tighe-Umbers maintained it was vital for the Government to keep up with its counterparts overseas in re-opening, so airlines didn't overlook New Zealand in their planning.
"Competition around the world for the tourism dollar is strong," he said.
Tourism Industry Aotearoa communications manager Ann-Marie Johnson likewise expected the tourism sector to recover gradually during 2022.
"The most important aspect of today's announcement is that it provides certainty for travelers to plan ahead and make their bookings, and for tourism operators to prepare their businesses, hire staff and renew contact with their international markets," she said.
"Many parts of the tourism industry operate to long lead times. Airlines and the cruise sector in particular are finalising their schedules and selling itineraries for next summer."
Aussie tourists the initial focus
Tourism Minister Stuart Nash said, "Australian travelers are the immediate focus given the ease of travel on the short-haul route. Their school holidays and Easter-ANZAC break in April are popular times to make the short hop across the Tasman.
"The new Tourism New Zealand campaign seeks to persuade Australians that our unique landscapes, hospitality and the friendliness of Kiwis are now 'within your wildest dreams.'
"We also have our ski season getting underway from June. Historically, 71% of all international tourists who came to ski were Australians, who generated more than $211 million in winter spending.
"The industry knows there is a rebuild ahead. International travel will be very competitive and airlines will take time to build up their schedules and routes. Even some of the world's largest tourism operators, such as Heathrow airport, are predicting a five year rebuild.
"The initial bookings from international tourists will be measured. In the first few months we expect people will travel mainly to connect with friends or family, before travel picks up for winter holidays, ski tourism, and ultimately our peak summer season in 2022/23.
"Our investment and partnership with the sector will continue. Tourism New Zealand has also spent the past two years targeting trade shows, and has trained 80,000 international travel agents who connect foreign travelers with New Zealand destinations and operators.
"Tourism New Zealand will keep a strong focus on domestic tourism. It had solid results with the 'Do Something New, NZ' campaign which encouraged Kiwis to see more of their own backyard. A new domestic campaign will launch in Autumn.
"We will also keep rolling out direct investment from our two tourism support packages worth $600 million in targeted spending. Further details are due shortly.
"We aspire to have the 100% Pure New Zealand brand in the top three most desirable tourism brands for high-quality travelers."
Visa waiver countries/territories
Andorra
Argentina
Austria
Bahrain
Belgium
Brazil
Brunei
Bulgaria
Canada
Chile
Croatia
Cyprus
Czech Republic
Denmark
Estonia (citizens only)
Finland
France
Germany
Greece
Hong Kong (residents with HKSAR or British National–Overseas passports only)
Hungary
Iceland
Ireland
Israel
Italy
Japan
Korea, South
Kuwait
Latvia (citizens only)
Liechtenstein
Lithuania (citizens only)
Luxembourg
Macau (only if you have a Macau Special Administrative Region passport)
Malaysia
Malta
Mauritius
Mexico
Monaco
Netherlands
Norway
Oman
Poland
Portugal (if you have the right to live permanently in Portugal)
Qatar
Romania
San Marino
Saudi Arabia
Seychelles
Singapore
Slovak Republic
Slovenia
Spain
Sweden
Switzerland
Taiwan (if you are a permanent resident)
United Arab Emirates
United Kingdom (UK) (if you are travelling on a UK or British passport that shows you have the right to reside permanently in the UK)
United States of America (USA) (including USA nationals)
Uruguay
Vatican City