The number of overseas workers coming to NZ could be back up to pre-pandemic levels by the beginning of next year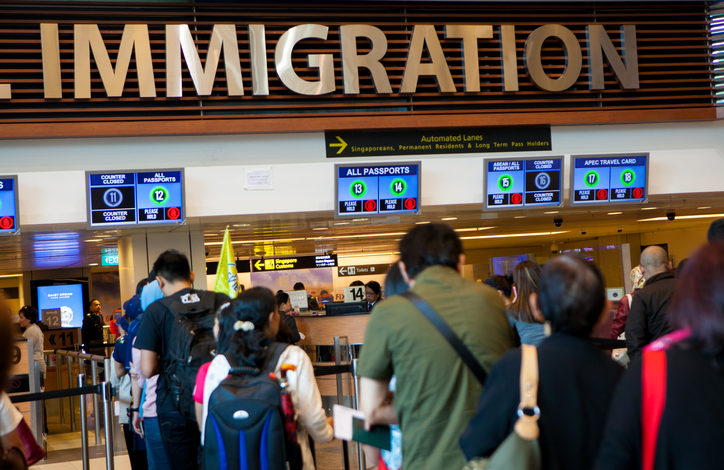 Foreign workers and international students are starting to return to New Zealand in significant numbers.
The latest figures from the Ministry of Business, Innovation and Employment, which includes Immigration NZ under its umbrella, show 12,378 people arrived in NZ on work visas in October.
The numbers dropped away sharply to an average of less than 500 a month after March 2020 when pandemic travel restrictions were introduced, but have increased steadily since February this year when just 285 people arrived on work visas.
The 12,378 foreign workers arriving in October was well below the 23,469 arriving pre-pandemic in October 2019. However it may not be long before the numbers arriving are back up to pre-pandemic levels.
There tends to be about a three month delay from the time a work visa is approved until the worker arrives, so the 12,378 arrivals in October roughly matches the 12,603 work visas approved in July this year.
Work visa approvals have increased substantially since then, with 16,650 approved in September and 28,410 approved in October.
That suggests the number of overseas workers arriving could be back up to where it was pre-pandemic by about the beginning of next year.
International student numbers are also starting to increase significantly.
They also dropped away to almost nothing after March 2020, but since January this year, when just 93 people arrived on student visas, the numbers have grown steadily, with 2712 arriving in October.
That's still less less than half the 7203 arriving in pre-pandemic October 2019, but the numbers are increasing reasonably quickly as we head towards January and February, which are usually the peak months for international student arrivals.
There were also another 8304 residence visas approved in October under the special 2021 Residence Visa approval process which was set up last year.
That was a one-off scheme providing a fast track to residency for skilled workers who had already been in NZ for several years.
So far 115,770 residence visas have been approved under the scheme, of which 62,937 were principal applicants, usually the main breadwinner, and 52,833 were secondary applicants, usually family members of the principal applicant.
Note: Interest.co.nz will no longer be publishing the monthly summaries of Statistics NZ's migration data because of concerns over its accuracy. Interest.co.nz has been monitoring Statistics NZ's provisional migration data as it is published each month and comparing that to subsequent revisions. This has revealed that that the revisions can be substantial, and in some cases the difference has been as much as 85%. This raises concerns about the accuracy, reliability and usefulness of the Statistics NZ data, which means we will no longer be publishing the monthly summary.
For more on immigration and population issues, listen to this episode of our Of Interest podcast here.
The comment stream on this article is now closed.
You can have articles like this delivered directly to your inbox via our free Property Newsletter. We send it out 3-5 times a week with all of our property-related news, including auction results, interest rate movements and market commentary and analysis. To start receiving them, register here (it's free) and when approved you can select any of our free email newsletters.