Change from Ardern to Hipkins bounces Labour polling support back above National after less than a week in charge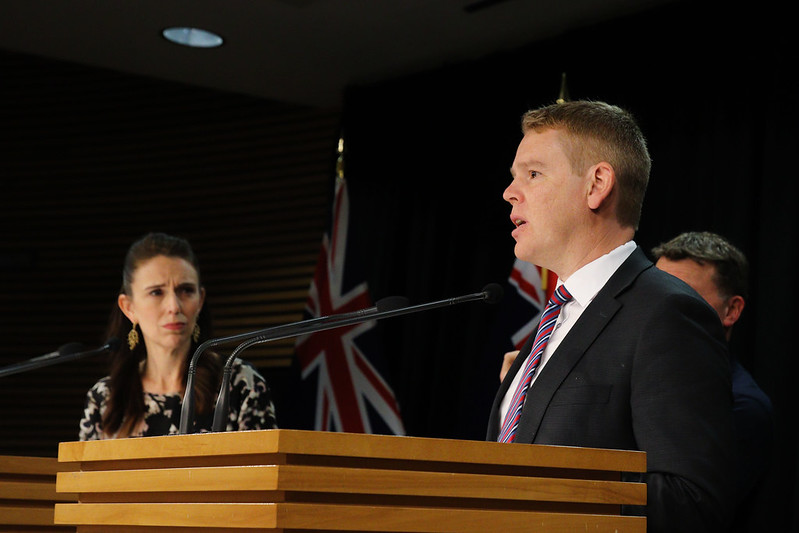 The surprise and perfectly-executed change in Labour leadership from Jacinda Ardern to Chris Hipkins has delivered just the polling shot in the arm the Government was hoping for.
It only took a week. It's early days, but the polls also show a wide trust deficit for now that favour Chris (Hipkins) over Christopher (Luxon), giving Labour plenty of hope that a campaign to attack Luxon's suitability to be PM could be fruitful.
Polls from 1News/Kantar and Newshub/Reid Research out on Monday night both showed support for Labour bounced back to just in front of National, with new Prime Minister Chris Hipkins immediately jumping above National Leader Christopher Luxon as preferred Prime Minister. The polls were done last week in the immediate wake of Hipkins' being selected as leader and then sworn in PM, and included his first press conferences as party leader and then PM.
The 1News/Kantar poll found support for Labour rose five percentage points to 38% in the poll of 1,008 eligible voters from Jan 25 to Jan 29, vs the last 1News/Kantar poll taken in December. That put Labour ahead of National on 37%, which fell 1 percentage point. However, the lead is not enough for Labour/Green to govern alone again, or for National/ACT to govern alone. If replicated in the October 14 election, the result would be a hung parliament. (See poll numbers below).
The Newshub/Reid Research poll taken from Jan 22 to Jan 27 showed Labour up an even bigger 5.7% to 38% and National down 4.1% to 36.6%, with the result also too close to call if replicated in the election.
Interestingly, both polls showed voters trusted and liked Hipkins more than Luxon. Newshub/Reid Research showed Hipkins immediately above Luxon as Preferred PM at 19.6% to 18.8%, with Luxon down 2.7% from the same poll taken in December. The 1News/Kantar poll showed Hipkins just ahead of Luxon as preferred PM at 23% to 22%, with Luxon down one from last month.
Hipkins' approval rating at 46% was above Luxon on on 43% in the 1News/Kantar poll, but Hipkins net approval rating of 33% after taking away the 10% who disapproved was well ahead of Luxon on 9%, given 34% disapproved of Luxon.
The Newshub/Reid Research poll asked if voters trusted Hipkins and Luxon. It found a net 26% trusted Hipkins (52.9% trusted and 26.9% distrusted), while a net 6.9% distrusted Luxon (36.9% trusted him and 43.8% distrusted him). This poll, however, found National was perceived by 42.8% of voters as the party most trusted for managing the predicted recession, compared with 37.8% who trusted Labour to manage the economy best.
The 1News poll found 28% thought the economy would be better in 12 months, up 10 percentage points from the same poll in December.