Ministerial positions in the coalition government now being negotiated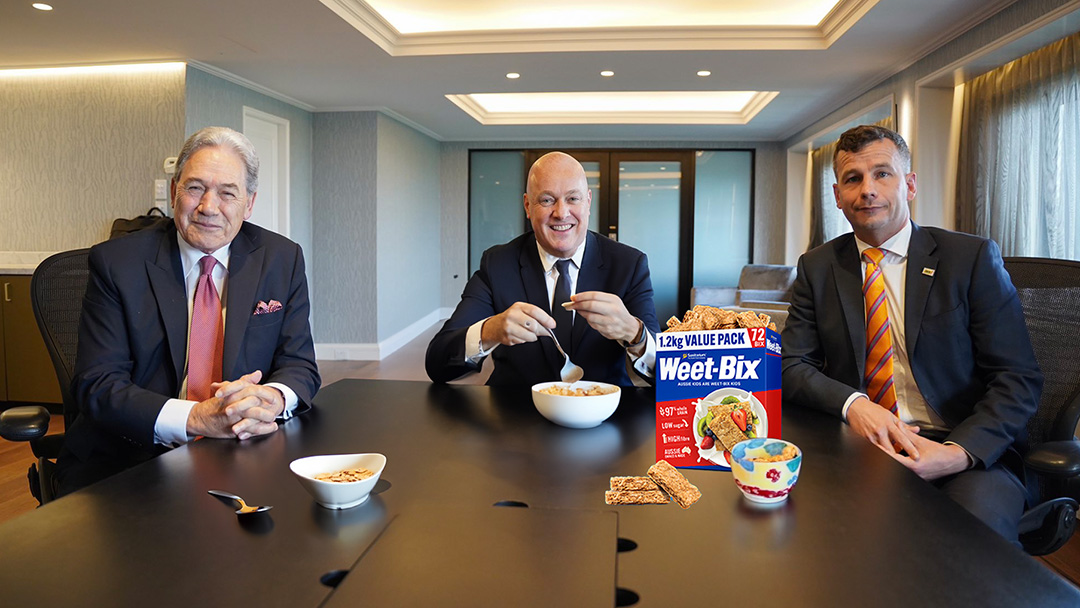 National Party leader Christopher Luxon says all three coalition partners have agreed on a policy platform and a formal coalition arrangement. 
Luxon has been negotiating with the leaders of New Zealand First and ACT for the past 18 days, ever since the final election result was announced. Election day was almost 40 days ago. 
The talks have proven complicated with all three parties wanting to be sitting around the Cabinet table in a full coalition.
Previous governing arrangements have usually involved only two parties in the executive and the others sitting outside with confidence and supply agreements.
On Tuesday, Luxon told reporters ACT and NZ First had signed off on the individual policy agreements struck between National and the two parties Monday. 
Media reports have said tax policy and the Treaty referendum have been the major disagreements that have had to be resolved. 
He also said they had agreed how they would operate in Cabinet, seemingly confirming media reports that they are forming a three-party coalition government. 
Some reports suggested National initially pitched for one of the three parties to sit outside of the Government, which may have slowed the talks during the early stages. 
The discussions have now shifted to the allocation of ministerial positions. Everything other than the Prime Minister and Finance Minister was on the table before negotiations began.
David Seymour, leader of the ACT Party, made a public pitch for the job of Deputy Prime Minister earlier on Tuesday. He said the second largest party should get the job.
Luxon poured cold water on that idea, quipping Seymour must have eaten "a lot of Weet-Bix" that morning — a reference to Seymour's joke about Luxon on Monday.
NZ First's leader Winston Peters was Deputy Prime Minister while in coalition with Labour and is understood to want the role again. 
National would prefer it was held by its own deputy leader, Nicola Willis, but it cannot be seen to be hoarding all of the top jobs. Willis has already been locked in for Finance Minister. 
Luxon told reporters he saw Deputy Prime Minister as more of a "ceremonial role" rather than an important role. 
NZ First has been said to be interested in the Foreign Affairs,  Attorney-General, Regional Economic Development, Energy, and the Māori-Crown relations portfolios. 
ACT could want Agriculture, Regulation, Associate Finance, Revenue, Commerce, and Education roles.  
Getting the parties to agree on ministerial positions could take some time, but will likely be decided before the end of this week.