Wool crushed by trade war tariffs. Kiwi traders watch for risks and opportunities from impending Brexit earthquake. Farmers face election risks. Potential polar weather extremes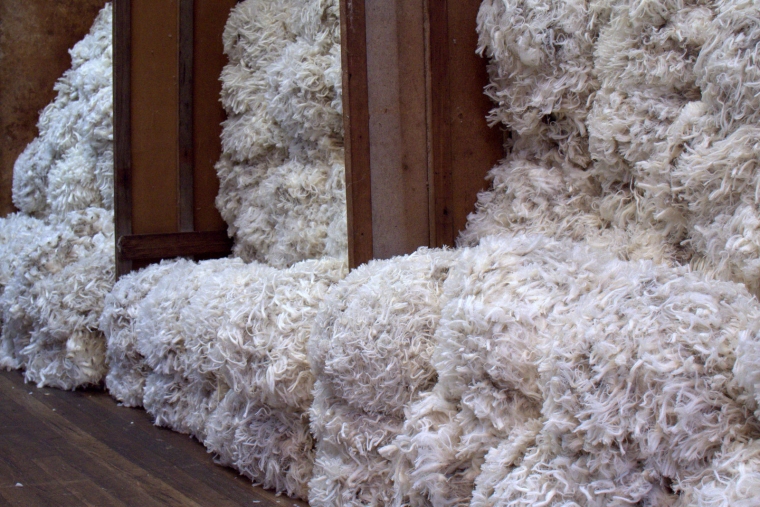 Most New Zealand primary producer sectors have managed to avoid the impact of the geo-political shenanigans that are afflicting much international trade. However, last week we had a sharp reminder of the vulnerability, highlighted by the apparel wool trade in Australia taking a severe hit.
Merino types of wool which have been well sought after by Chinese buyers dropped in price by about 20%.
This was on the back of the new range of tariffs being imposed on more Chinese imports into the US. These included apparel wear made in China but largely from Australian wool.
New Zealand finer wool prices also took a hit but with our closer integration with the market the impact has been less, but they still reduced between -5% to -8% in value. President Trump did later delay the imposition of some of these tariffs until December, including clothing, (apparently to avoid public backlash in the US through consumers not having the usual cheap range of goods around for Christmas) but the damage was already done - at least as far as wool has been concerned.
Clearer Brexit consequences
The Brexit deadline (October 31st) for a deal is closing in and the UK appears no closer to settling terms with the EU under Boris Johnston than they were under Theresa May. Some recent research is estimating that farming may lose £850m from the extra tariffs required to be met when exporting into the EU and bigger losses may occur if consumers in the EU turn to other suppliers as a result of the additional costs in buying UK products. Potentially UK lamb could face a 40% tariff or higher and UK dairy products more than 35%.
It is possible this may turn into a windfall gain for the likes of New Zealand lamb going into the EU market. However, on the flip side the UK market may will prove to be uneconomic if New Zealand lamb has to compete against a growing stockpile of local lamb. With the current Brexit deadline being October and no real likelihood of a deal being achieved before then it will mean New Zealand lamb processors are going to have to do quite a bit of second guessing as to what volumes should be targeted at the normally lucrative UK Christmas market.
Some pro Brexit British politicians are still extolling the benefits of the UK leaving the EU and saying that there will be additional benefits for farmers (from the government) out rather than in the EU. However, the British National Farmers Union (NFU) appear adamant the leaving the EU with a "No Deal" will be disastrous and could spell the end for the British sheep flock.
At the moment tariffs on UK dairy products going into the EU are quite a bit greater than dairy products coming into Britain and a 'No Deal' could take a while to unravel this situation. Compounding things is the issue of Northern Ireland (UK) currently having milk processed in the Irish Republic (EU) and so possibly being subject to tariffs and making it uneconomic. Re-diverting this milk to the mainland Britain would likely be even more expensive and put pressure on already strained processing systems. There seem to be no wins to either side of the border in this situation. The only upside is that the end of October deadline coincides with a downturn in milk production giving some time to get things sorted before the new season begins.
Environment a local election issue
October will have some interest locally also, with local and regional council elections coming up. There seems to be a greater focus on environmental matters than every before. Even the Auckland mayoralty race has adopted the environment as one of its major platforms with both likely candidates trying to 'steal' the high ground. Canterbury Regional Council (ECan) is finally having a full election after nine years. Applications for candidates to be nominated closed last week and already the billboards are beginning to get put up around the countryside. Not too much electioneering has been heard down this way (yet) but no doubt farming will get dragged into the debate.
Antarctic polar warning
A neighbour sent me a weather link warning farmers and others in Canterbury, although the influence of this applies a lot further afield, that extreme weather events are more likely to occur in the next couple of months. Based around a "stratospheric warming event" over Antarctica that disrupts the polar jet stream and allows more cold air than normal to flow nearer New Zealand. The outcome could mean record cold, windy westerlies or polar southerlies all "with extreme vigour". As with any warnings regarding New Zealand weather they are difficult to predict but with lambing and calving in full swing any extremes could prove very unpleasant. Not all forecasters are predicting extremes but enough are to make it worth following.