Guy Trafford looks at how the plant-based meat industry is developing in China and whether it is a threat to New Zealand exporters. Boris seems to have taken a leaf from Trump's book. And Hawkes Bay looks to storing water, again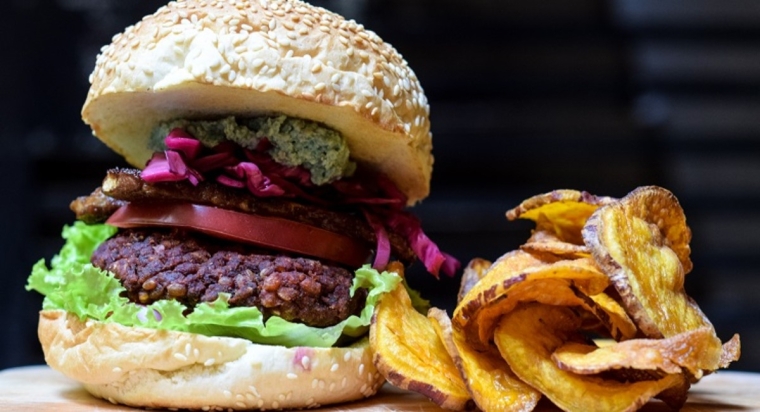 With the arrival of plant-based meats on the scene some interesting data had come out of China. Back in April a plant-based meat "festival" was held in Shanghai to show case the new products to the Chinese audience.
Despite being 100% plant based the tag "Meatfest" was attached to the promotion which apart from being rather ironic must irk genuine meat producers.
Selective use of Northern Hemisphere figures around the amount of carbon emissions involved in the production of 1 kg of steak also from a New Zealand perspective need challenging.
Information coming out of the 'festival' implies that the plant based meat sector in China is growing rapidly and at a faster rate than other protein sources. New Zealand Institute of Plant and Food Research last year conducted a survey of 'Tier 1' consumers, admittedly only 2,000 so probably has some statistical holes in it but it does provide useful information. It did show that nearly 33% of respondents said they were eating more plant-based foods, this includes more traditional types such as tofu so not that clear to decipher how much of a threat. What was more clear was the admission that pork and poultry were the losers with 34% and 28% respectively being the amount of respondents who said they were eating less.
The big winners however were fish and seafood which had increased by 44% and beef and sheep meat which increased by 33%.
While increases don't indicate volume they do show that from a red meat perspective the Chinese market is reasonably secure. However, New Zealand cannot rest on its laurels with a US study showing that the plant-based meat market size has increased over the four years from 2014 to 2018 from ¥3.6  billion to ¥6.1 billion. However, these figures need to be taken with the context of the fact that only 3.6% of Chinese are said to be vegetarian while Australia is quoted as having 11% and India with 40%.
Despite the small percentage of vegetarians with the large population in China it managed to outstrip the US by 33% in the size of its market although the US consumes about three times more per capita. The major reasons given in China for reducing meat intake were perceived health benefits (63.5%), managing personal weight (56.7%), and environmental concerns (40%). 17.4% claimed they reduced their meat intake due to concerns for animal welfare. It should be noted that the survey was conducted prior to the outbreak of African Swine Fever which will have altered the numbers somewhat. Certainly, pork will have reduced and we know that more red meat is being consumed as a substitute for that. How much plant-based meat is being used as a pork substitute is not yet revealed.
China reflects much of the developing world where growth in living standards is driving greater demand for what New Zealand produces despite the threat of alternative proteins.
As with dairying the meat industry needs to makes sure the positives of New Zealand products are clearly promoted. At the moment it appears too often New Zealand products get lumped in with the less sustainable systems of the US and Europe.
Pulling up the ladder
One of the more unfortunate aspects of life at the moment is the rise of the politicians who seem to thumb their noses at the democratic processes which got them there. Trump antics at being free and lose with facts is well known, and it seems that even some of his more hardened supporters are starting to get tired of his behaviour.
Farmers, one of the traditional sectors supporting Trump, or at least the Conservatives, are finding his policies are making life increasingly difficult in the US. They are getting more aggrieved when being told by Trump and his administration that things are good and going to get better when all they see is lost markets and poorer returns. It appears that UK PM Boris Johnson is adopting the Trump approach and seems hell bent on doing things his way with the support of Parliament. Suspending the opening of parliament by a further  two weeks until the 21st of October means there is only 10 days to thrash out an acceptable deal to take to the EU who seem unmoveable in their attitude to Britain. Prior to this decision Johnston seemed to have the upper hand with parliament due to the lack of cohesion within opposing parties. However, he may have overplayed his hand by seemingly going it alone and his decision to suspend parliament has done what nothing else seemed able to do and that is unit the opposing forces. It is now starting to look that a vote of no confidence which previously looked unlikely is on the cards. The PM appears determined to withdraw the UK from the EU regardless of with a deal is made or not. A vote of no confidence, if successful throws a major spanner in the works and may involve a snap election. What happens then is anybody's guess. If exporters from New Zealand were scratching their heads before this now they will be tearing their hair out. It makes New Zealand seem an incredibly sane place amidst a world going bonkers.
Irrigation progress
To that end it was pleasing to see that a modified irrigation scheme has been proposed in Hawkes Bay. While modest in its size it should provide potential for the Bay to further develop its abundant ag and hort resources. Hopefully the development can satisfy the requirements of Forest and Bird and others and can contribute to water security and quality.