Guy Trafford reviews the latest Fresh Water Action plan from the perspective of farmers and concludes many will not be too adversely affected, and those that are, probably need to do a rethink of their systems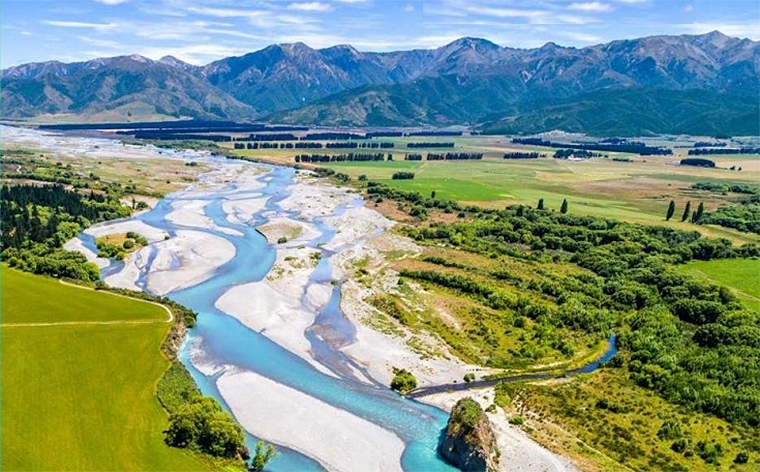 The latest epistle from Government regarding water (all 105 pages of it) while aspirational in its aims, broadly most would have to agree with its aims.
However, while the document appears to have a lot more detail than many of its predecessors, it is still the detail that is going to generate debate. At this stage it may be useful to remind all that the document is still a discussion/consultation document with feed back open until October 17th although given the timing, few farmers will have the time to devote as much focus to the document as they would like or need.
The flat and easy slope farming country requirements are relatively easy to follow and while farmers may not like the regulations applied, they have been reasonably well signalled. It is the speed which they have come which has surprised this writer.
Hill country, if my interpretation is correct has been given an easier ride.
Local Government New Zealand in anticipation of the "Action Plan for Healthy Waterways" had already prepared a response paper, in part at least, based upon some of the leaked information through the media.
They have provided a 10 point response of which the crux is that they believe having a more decentralised program, controlled by local governments, rather than a totally prescriptive approach is more likely to better capture the intent of the government. That way should lead to less ill considered consequences and the economic impact on local communities cannot be discounted.
Reading between the lines in seems that LGNZ have a belief that while supporting the aspirations, given the breadth and timeframes provided there is a degree of nativity in what they are aiming to achieve.
However, it does appear that Central Government have either lost confidence or don't trust local governments to have either the will or the expertise to set the programmes up and so this interim plam is to get the country onto an equal footing which local bodies can then take over (inherit) in 2025.
Federated Farmers came out strongly opposed to the proposal saying that in some areas they will be "a ban on farming". But FF President Katie Milne on the Country sounded more moderate, although concerned.
The figure of an 80% reduction in nitrogen outputs has been mentioned by Feds spokesperson Chris Allen. I couldn't find references that would lead to this conclusion unless there is a misinterpretation of the percentages of reduction. I.e." For example in the Hinds catchment (Canterbury), properties with a nitrogen baseline exceeding 20kg/ha/yr must reduce nitrogen losses 15 per cent by 2025, 25 per cent by 2030, and 36 per cent by 2035". Added together these come to 76% but my reading is a total reduction of 36% by 2035 not a compounding figure. Be glad to hear if somebody finds a different interpretation but if I'm correct Fed Farmers spokes people are not helping their credibility with the public.
Within the proposal there is certainly strong restrictions on any land use change from less intensive farming systems to cow dairying. The reality is that due to the signals coming out of Government there has already been a shut down of dairy conversions so while the proposal wording is strong it may not have any great impact.
Where the impact will be felt is on farmers practising intensive cattle wintering systems. It appears a leaf has been taken out of the Southland Regional Councils book with restrictions coming in on the total areas /percentages of a farm that may be able to be used as intensive wintering blocks. How much this will impact on the amount of available wintering land remains to be seen.
What is likely is that it will 'encourage' more farmers to move towards having some form of housed system for at least the winter and likely to extend into the shoulders as well.
This means more capital investment (yet again) but it may also provide opportunities for extended milking seasons.
There are plenty of examples showing that this has the potential to be at least cash neutral and for some profitable. The catch may come from the fact that many dairy farmers are already stretching their lines of credit and going cap in hand to the banks for further credit may not be what the banks are looking for. Some of the banks have already said they wish to reduce their exposure to the rural sector.
The sheep sector judging by their omission from many of the regulations appear to be seen as the favoured sector, so long as they stay as sheep farming.
Where things got a bit murky was in the discussions around hill country or slope in excess of 10 degrees. The old rule of thumb was that terracing from sheep tracks start at about 15 degrees to give an idea of the slopes. This land is excluded from the fencing out of waterways rules unless the farm has a stocking rate of 14 su per ha or greater at farm level or 18su per ha at paddock level. Generally, this should leave hill country farms out of the picture and able to carry on farming as per usual. My cynical self finds this too good to be true. I have always felt that hill country have managed to stay below the radar remarkably well and in reality with the strategic use of poplar (or willow) pole planting and electric fencing there is potential to reduce hillside run-off considerably. The stocking rate limits, providing everybody is talking the same language, are high(ish) and with high producing sheep 14 su's equates to around 11.5 ewes per ha or around 2.5 cows - although with the manipulation of liveweights and performance recording there is the potential for some game playing.
Who is going to do the monitoring of all of the additional regulations in addition to the existing monitoring that is required, especially when we get into GHG monitoring is going to be 'interesting'. They're not the sort of jobs fresh graduates would be looking forward to, having to front up to gnarly old farmers who have little interest in playing the compliance game.
So, to finish, the aspirations have merit. They will help New Zealand market itself and produce as being credible and not just a 'green washed.' And given the state of fresh water is supposedly the top concern for 80% of those surveyed any current or incoming government is/was going to have to tackle this area so they should not come as a surprise.
I'd recommend interested readers go to the main document and at least read Chapter 8 on Farming (Pages 65-83); it is an interesting read.
Hopefully farming leadership tackle this from a positive position as the changes are going to come and they will get better traction and responses from the non-rural sectors by working constructively rather than adopting an entrenched negative position.
Katie Milne has brought a fresher approach to Fed Farmers despite the difficult issues they as the general farmers representative have to advocate on, and seems to be able to take a rational approach without getting too many members and critics backs up.