The Global Dairy Trade auction prices have a welcome lift and just shows how reliant New Zealand is on the Chinese market, which, while profitable, is not without risks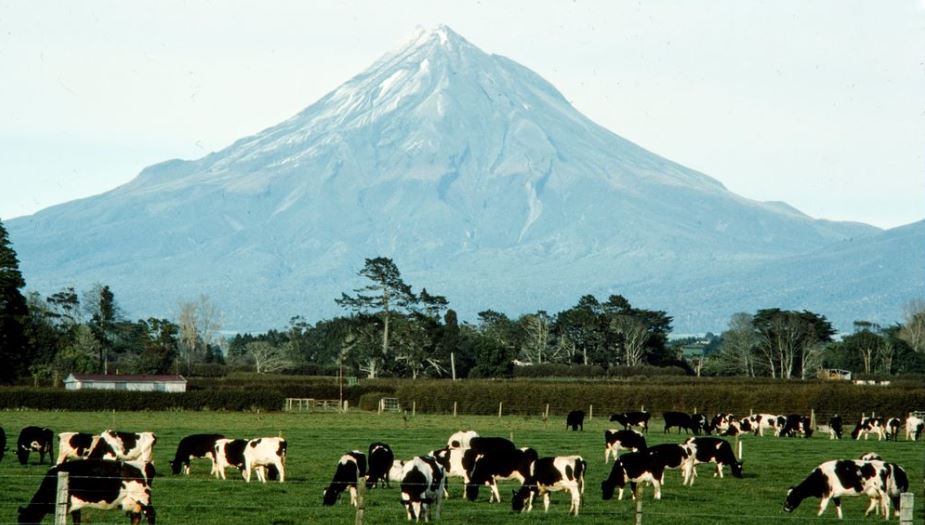 After the series of falls the dairy auctions have been experiencing of late it was with some relief that a lift was experienced this week.
In itself the 2% overall rise is nothing to write home about. But not only did it arrest the recent trend, it has come at a time when there is a little too much uncertainty floating around especially after the antics occurring in the Middle East lately showing just how vulnerable all economies are.
Dairy News quoting Westpac market strategist Imre Speizer gave a major part of the reason for the lift to China, once again showing the importance this market has to the New Zealand economy. So, while some may criticise the reliance New Zealand Inc (especially the primary sector) has on China, purchasing our goods and buying into our processing capabilities, no-one has yet come up with a better alternative.
China does not have a great human rights record and operates in ways let's say are unfamiliar to many western economies but when they purchase half of the latest GDT offering, have funded (for their own purposes) several milk companies that were heading towards obscurity, then without a viable alternative I suggest we cannot afford to be too fussy about our bedfellows.
It would be great if the NZ Super Fund could have come to the ag investment party but they have chosen not and neither has the Australian Super Fund which also has a broad national and international portfolio.
So, Westland for instance can't have stood out as a great deal unless it was integrated right through to the consumer, which Yili are able to do
It was reported last week that the Yili Group results for the first half of 2019 showed that its global revenue grew year-on-year by +12.8% to a total annual revenue of CN¥45 bln (NZ$10.0 bln). Net profit grew almost +10%  to ¥3.8 bln (NZ$845 mln) in the first half of 2019.
Yili has also signed a strategic partnership agreement with Lincoln University to set up its Oceania Research and Development Centre. It would be great if we could report the same positive growth from Fonterra instead of reporting on the steadily shrinking pile. Yili has retained its position as Asia's most valuable food brand and third globally. Perhaps not such a bad bedfellow?
In a report out of China it appears the Chinese are falling in increasing numbers to the delights of ice cream, perhaps a touch of irony here with Tip Top now sold off and largely ending Fonterra's ability (through neglect) to tap into this market. The Kapiti brand still exists although with the licencing of its use for ice cream to Froneri (who purchased Tip Top) you'd have to wonder where the incentive is for them (Froneri) to grow the brand when they could be growing their own. According Euromonitor International, the ice cream spend in China is at US$.6.5 bln and growing at 11.9% per year and reach US$10 bln in five years. It appears Lewis Road Creamery is leading the New Zealand foray into China with ice cream, "launching out of Shanghai" with its brands of premium products.
In the world of Chinese takeovers, Yili's main Chinese rival, Mengniu is looking to purchase the organic infant formula maker Bellamy's Australia, offering a share price 59% higher than what the Bellamy shares are currently valued at.
Bellamy's have perhaps been on the receiving end of some (suspect?) Chinese business dealing which saw their shares plummet from a high in 2018 of A$22 to around A$7 as a result of being unable to gain a license from China's State Administration for Market Regulation to sell their organic formula there. This greatly reduced Bellamy' profit (a 36% fall) and puts the A$13 per share Mengniu are offering (and being recommended to be accepted by the Bellamy's board) into some form of perspective.
In New Zealand we saw a similar occurrence several years ago when the Southland Sheep Dairy Infant Formula company, Blue River, got shut out of China as a result of the Fonterra botulism scare and the resulting tightening regulations. The only way they could regain access was by allowing a Chinese 'partner' to buy into the business. However, with the passage of time sheep milking has ceased in Southland, although strangely New Zealand Sheep Milk Powder can still be sourced in China. The message from both of these instances is always proceed with caution and the road obstacles are not well sign posted.