The current onslaught against farming is neither enjoyable to be in or observe. But out of it all perhaps there may be a rosy future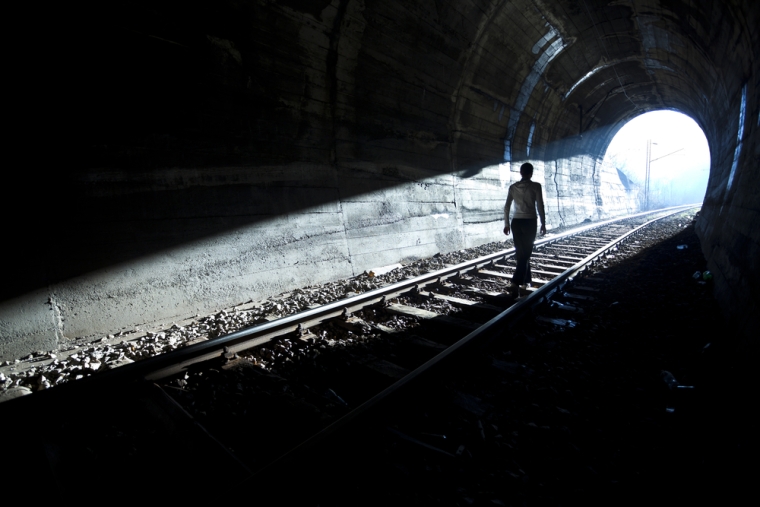 The wider environment that farming has to operate in has never been so fraught in the history of New Zealand farming.
The 1980's certainly had challenges but these were largely constrained to economic issues that spilled over into social change. Being a (very) low equity young farmer at the time, the memory of those times is still very fresh.
But compared to the hurricane of required change coming at farmers currently the 1980's are starting to feel like a modest gale compared.
The challenges to meet the water quality requirements are just one, and while the government says it is still in the consultative stage, it certainly has the feeling that the first cut of the regulations are going to look very much like what the final draft will look like. While Government has done plenty of U-turns such as with the capital gains tax and the housing program, this one has the look of going ahead - a major reason being that most farmers agree that the scene around water and soil quality does have to change and some of our practices have been unsustainable.
This doesn't make coming up with new systems to accommodate the regulatory challenges any easier or less stressful. If anything, it perhaps just adds a layer of guilt on us for past practices.
Further to future change, last week I heard a US academic stating he believed that " animal-based production systems will ultimately be unsustainable in the face of climate change, global population growth and pressure on resources and food security,"
"This is not one disruption but many in parallel, with each overlapping, reinforcing, and accelerating the others." 
Focusing on the US and cattle in particular cattle the belief is the costs of production of 'fake meats' and milk will/are rapidly dropping and become the norm in animal protein production "triggering a death by a thousand cuts" and leading to US cattle number dropping by 50% by 2030. A summary of the report is:
Industry Impacts

By 2030, the number of cows in the U.S. will have fallen by 50%. Production volumes of the U.S. beef and dairy industries and their suppliers will be cut by more than half.
By 2030, the market for ground beef by volume will have shrunk by 70%, the steak market by 30% and the dairy market by almost 90%. The markets for other cow products (leather, collagen, etc.) are likely to decline by more than 90%. In total, demand for cow products will fall by 70%.
By 2030, the U.S. dairy and cattle industries will have collapsed, leaving only local specialty farms in operation.
By 2035, demand for cow products will fall by 80%-90% and U.S. beef and dairy industry (and their suppliers) revenues, at current prices, will be down nearly 90%.
Farmland values will collapse by 40%-80%.
The volume of crops needed to feed cattle in the U.S. will fall by 50% from 155 million tons in 2018 to 80 million tons in 2030, causing cattle feed production revenues, at current prices, to fall by more than 50% from 60 billion in 2019 to less than $30 billion in 2030.
Other livestock industries will suffer similar disruptions, while the knock-on effects for crop farmers and businesses throughout the value chain will be severe.

Food Cost Savings

The cost of modern foods and products will be at least 50% and as much as 80% lower than the animal products they replace, which will translate into substantially lower prices and increased disposable incomes. The average U.S. family will save more than $1,200 a year in food costs, keeping an additional $100bn a year in Americans' pockets by 2030.

Jobs Lost and Gained

Half of the 1.2 million jobs in U.S. beef and dairy production (including supply chain), along with their associated industries, will be lost by 2030, climbing toward 90% by 2035.
The emerging U.S. modern foods industry will create at least 700,000 jobs by 2030 and up to 1 million jobs by 2035.
While the motivation to develop these technologies is largely driven by profit they are reinforced with the desire to reduce global greenhouse emissions which will provide a compelling marketing story. As anyone who saw or heard the passionate speech by the young Swedish women, Greta Thunberg, at the UN climate change meeting will know, the argument for climate change action is resonating louder and louder.
If the general population can effect change without any major sacrifice on their part but just do a reset of their shopping habits, a large segment are likely to take this option.
These 'options' spill over into the animal welfare debate around farming too. Last week saw vegans in New Zealand supermarkets 'reminding' consumers that purchasing meat resulted in the death of an animal as if the GHG issues and water quality weren't enough. On television a new series of ads have begun, this time not aiming at farming but energy use, which is a little easier to take. A million-dollar advertising program, paid for by the government and it certainly will do its bit to keep the issues to the fore.
What does this mean for New Zealand farming?
At the moment farmers are punch drunk, reeling from the flurry of 'blows' coming at them and it is inevitable that there are casualties.
Already support groups are concerned about the low morale of the agricultural sector and trying to offer wrap around care where able. The low number of farm sales means at least farmers are not yet being forced of their farms, although there must be many who would welcome a good offer coming down the road, especially as the average age of farmers is up in the top side of 50.
One factor that is different from the 80's is that at least for most sectors prices are generally good.
If we are able to withstand these early rounds, and adapt, then the potential for New Zealand farming to stand above the stage of their competitors then New Zealand agriculture just may come through this better and more sustainable than ever before.
If land prices drop it may allow a younger generation to come in bringing new ideas that allow a new paradigm to develop.
With the approaching 8 billion population there will still be plenty that desire the 'real thing' especially if 'we' can show that it is produced in a sustainable way that accounts for welfare and the environment. It is getting this aspect right that will be the challenge.
I'd argue that the meat sector is well onto moving down this pathway, just perhaps the message is not yet being heard above the clamour of noise coming from the opposing groups.
Dairying has a greater need and a greater distance to move and this will provide more economic and system challenges. But there are solutions to many of the issues. They just require time and yes, money and perhaps most importantly a resetting of the mindset.
So, should farmers be despondent, it would be hard not to be. But the challenge is now in their/our court. One good thing; money is cheap and prices adequate so with planning and a vision to what the future could look like means that the future could be rosy, eventually.