Guy Trafford likes what he sees in the new Christchurch Riverside Market where food producers can sell direct to consumers in a modern setting, and consumers show up in meaningful numbers ready to buy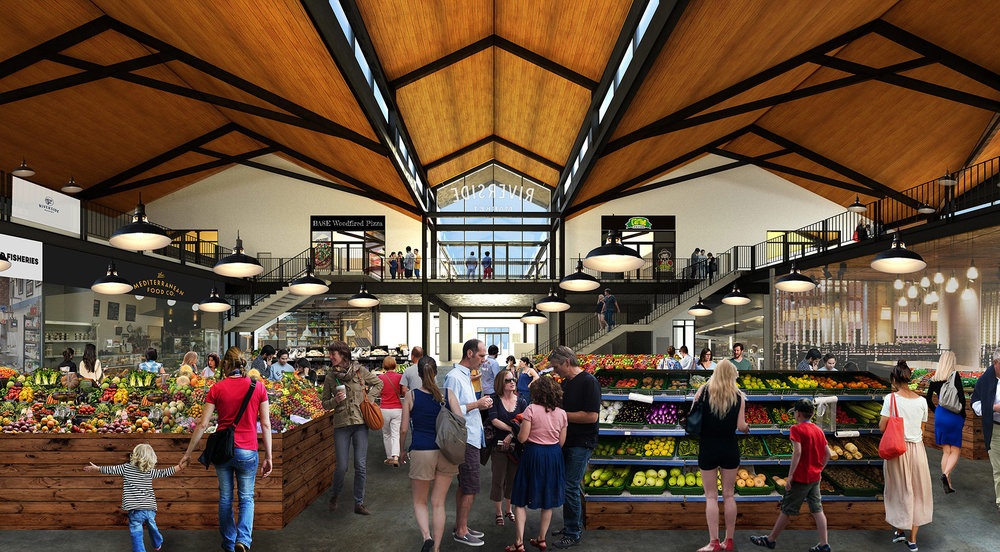 Some time ago I made mention that, despite all the talk about shoppers wishing to get closer to the producers, my experience was that this was talk rather than walk.
That was based upon time spent at the main Christchurch farmers market where on a fine day, good crowds turned up but apart from a lot of sampling and chat, the main purpose of people's visit was to grab a coffee and maybe a bit of prepared food.
Genuine producers were not getting rewarded for their efforts and the market was morphing towards a tourist/visitor destination rather than a true source of primary products.
This attitude of mine was totally blown away by the opening of Christchurch's newest asset the Riverside Farmers Market. The brain child of Richard Peebles, Kris Inglis and Mike Percasky their rumoured $80 million building investment is looking to be a great success.
Built as a purpose designed open plan building to house a suite of permanent retailers focusing primarily on locally produced food products, plus a few more international suppliers their dream was rewarded on Monday with an estimated 10,000 people going through for first look.
Retailers were also rewarded with, for many sales well beyond what was expected. Now with three days behind the opening what has been unexpected is that sales have actually increased even if crowd numbers have diminished a little.
Without being an expert of what is available in other New Zealand cities it appears that Christchurch is about to lead the way in connecting producers with consumers.
The not so secret of the success is the design and location of the market. Situated in the centre of Christchurch, rather than benefitting from the revitalisation of the inner CBD it is actually going to be a major draw card in its own right and contribute to the revitalisation.
The well thought design allowing consumers to purchase most of what they would want from a well stocked supermarket in the fresh food and cheese ranges plus a whole lot more and space to have coffee and even a picnic lunch on the banks of the Avon. I used to be jealous of Wellington with its waterfront bustle and the Cuba street diversity but feel in the last year or so with a growing hospitality sector and now the market adding to it, the soul is rapidly coming back into Christchurch.
The official formal opening of Riverside Market is this weekend, there has even been a rumour the Prince Charlie and Camilla may be attending but that may just stay as a rumour. With the school holidays now on, it is possible the 10,000 visitors of Monday is likely to be exceeded. And that will happen rain or shine.
Contributing to the consumer experience is the requirement that sellers operate in as sustainable and ethical way as possible from paddock (or ocean) to plate.
The only casualty in the new markets success maybe the older weekend 'Farmers Markets'. With a very pleasant enclosed environment, almost essential in a Canterbury winter, and open seven days a week and all day, many ex-farmers markets stall holders have made the jump to commit to Riverside.