Guy Trafford reviews what has been won (and lost) in the recent signing of the RCEP, and the upgraded China free trade deal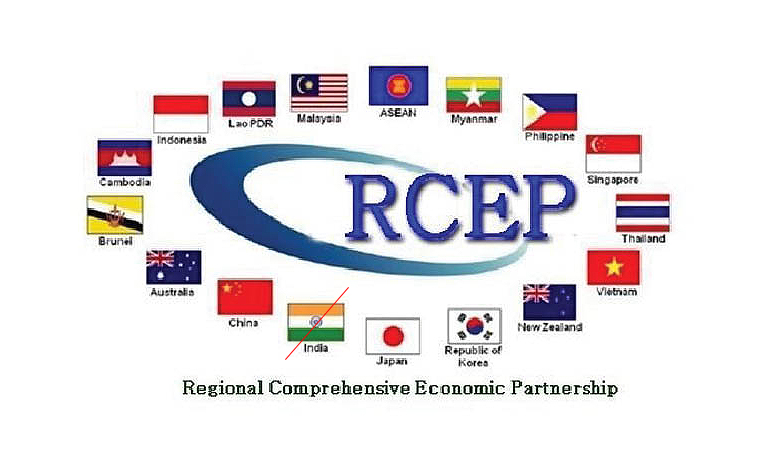 The new Asian Pacific trade pact (The Regional Comprehensive Economic Partnership: RCEP) has received much hoop-la from media and politicians however the big prize has been missed. Not surprising, that is India.
Fifteen of the 16 participating nations did sign, so much has been achieved. But without India it is really just adding a bit more cream to the milk - welcomed, but not fundamentally a game changer.
The problem is, India has a conservative protectionist government and when viewed in the light of the USA vs China issues, some sympathy can be had. Agricultural barriers, despite Fonterra's ventures, are going to be specifically difficult to break. India is made of millions of small holding and subsistence farmers which would be highly vulnerable from mass importation food products, as would be India's industrial production sector if China and the other Asian nation got access to the 1.3 billion consumers.
From the perspective of New Zealand's agricultural sector the best gains come around simplifying and establishing a single set of trade rules among participating countries. This will help reduce "Non-tariff Barriers" being imposed against ours, and other's exports, and as can be seen from the section extracted from MFAT below, capture the benefits that should assist the hort and vegetable sectors
The agreement improves the conditions of access for New Zealand exports, addressing concerns raised by New Zealand exporters around non-tariff barriers. These improvements include enhanced transparency, and improvements in chapters on customs procedures and Sanitary and Phyto-sanitary (SPS) measures regarding goods trade. Examples of reducing red tape and compliance costs include:

Treatment of perishable goods: establishes legally binding provisions requiring all countries to facilitate entry for perishable goods with six hours. Products include fresh seafood, fruit and vegetables.

Rules of origin: New Zealand exporters can claim preferential origin on the basis of either the 'value-add' method or 'change in tariff classification' rules (reflecting New Zealand's preferred approach).

The agreement also provides for a consultation mechanism, with clear and predictable processes and timeframes, to address non-tariff barriers.
On a more general front the ability to invest in other countries (and them in us) should gain greater certainty and transparency. However, the OIO stills retains its current powers with
The government's right to regulate for legitimate public policy purposes continues to be protected as does New Zealand's current foreign investment screening regime under the Overseas Investment Act. Investor State Dispute Settlement (ISDS) will not apply to New Zealand in RCEP.
Although, given that overseas investors are being allowed to purchase large tracts of productive farmland to convert to plantation forestry this clause does not appear to be having much influence on overseas investor regardless of the RCEP.
At a glance it extends and builds on the CPTPP, still without the inclusion of the US, and if India was included it would have covered around 50% of the world's population.
SOURCE: MFAT 2019
Countries like Japan have been reducing tariffs, incrementally under the CPTPP, the RCEP may provide further impetus to speed up this trend.
Perhaps, with the ongoing pressures and regulation that are making livestock farming as we know them more difficult, the improved access for plant-based products may have real benefits down the track although some way out into the future for most.
Perhaps interestingly, China has been a strong proponent of the RCEP to use it to help set-up a powerful counter 'economy' to the influence the US has and all the complications that has raised in the last couple of years. This perhaps highlights the major differences between the Indian and Chinese economies.
China seeking to expand outward and build trade relationships with other countries, especially ones that have products they desire which has put New Zealand in a fortunate position and all of this with a centralist communist government. While India, the worlds largest democracy has the protectionist policies and a more inward attitude.
At the moment, India produces enough food to feed its population, whether the masses can afford to purchase it is another question. With a population growth of a tad over 1% and predicted to start declining sometime in the not too distant future, expecting demand to be driven by population may not be sensible.
Along with government policy, China's demand for our food products has been driven by its growing and increasingly prosperous middle class.
The picture in India is not so positive and while it is difficult to obtain definitive numbers there is evidence that the Indian population is increasingly losing ground with living standards. In India having an income (2015 figures) of between US$10 -$20 per day would put you in the top 3%. Until there is income to drive demand, I suspect India will not prove to be the Eldorado some think. So while not having India included in the RCEP has disappointed some, it perhaps for the time being is not going to make a lot of difference.
Running along the RCEP negotiations have been talks with Chinese officials to upgrade the FTA signed in 2008. It includes new rules to make exporting to China cheaper and easier, the highest level of commitment to environmental standards China has made in any free trade deal and giving the vast majority of wood and paper trade to China preferential access over the next 10 years.
That will include some processed wood products, for which the forestry sector had been seeking tariff cuts.
In return, New Zealand will adjust visa rules for some jobs here, including tour guides and Mandarin language teachers, but the overall number of visas allocated will not change.
Disappointedly, but not surprising there have been no changes for dairy, with the government believing the sector had as a good deal as possible under the original deal - under that, dairy tariffs will be completely removed for most products by 2022, and milk powder by 2025.