Allan Barber reports that from a successful long-term market building strategy, New Zealand lamb exports to the USA have now grown to exceed those to the UK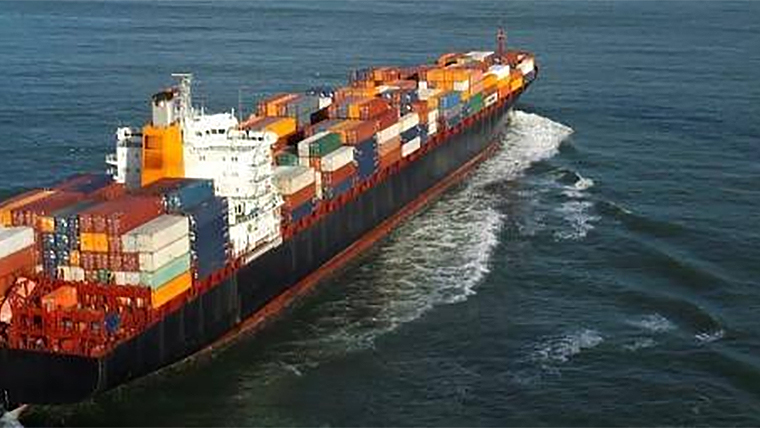 The Lamb Company was established nearly 60 years ago in Toronto to represent several New Zealand meat companies in North America, focusing initially on lamb and the Canadian market. In the intervening period there have been changes of shareholding – including AFFCO exiting in 2003 and Silver Fern Farms buying in – while the focus has broadened substantially to encompass the USA, beef, venison and goat as well as lamb, and the inclusion of Australian shareholders to enable the growing market demand to be satisfied year round.
The main shareholders in The Lamb Company comprising Canadian and US trading divisions are Alliance (about 44%), Silver Fern Farms (ca. 23%) and ANZCO (ca.13%) with the balance being held by the Australian investors. My recollection from when I was with AFFCO in the 1990s is the imbalance between the shareholders led to a suspicion one company, usually the largest shareholder, sometimes received preferential treatment in the allocation of product to the highest paying customers. I imagine constrained availability of premium product and the broader product range now make this less of an issue.
That said, it is difficult to discover the success of The Lamb Company in any of the three main shareholders' annual accounts which refer to their investment in associate companies with the relevant shareholding percentage, but without reference to specific or even any profit contributions. SFF and ANZCO report combined earnings from all associates, while Alliance briefly covers its North American business with no mention of The Lamb Company.
Tony Ruffo, President and CEO of The Lamb Company since the merger of the Canadian and United States businesses into a single North American company four years ago, says substantial growth has been achieved with annual revenue approaching $1 billion and volume nearing 50,000 tonnes. This growth has been built on the strong foundation provided by New Zealand Spring Lamb which accounts for $300 million, although further expansion is limited by tight supplies. The balance of the turnover comes from the fast-growing grass-fed premium beef business which accounts for 20% of turnover, an increasing proportion of Australian lamb which is well placed to compensate for the shortfall in New Zealand product and other red meats.
To service this expanding business The Lamb Company employs 236 people in North America with further processing and distribution out of three facilities in Toronto, New Jersey and Los Angeles and sales support centres in Vancouver, Toronto, Montreal, Philadelphia and Los Angeles. The company has invested $20 million in its new state-of-the-art processing and distribution centre in New Jersey as a sign of its shareholders' determination to increase its market leadership position in lamb and capitalise on the enormous potential for grass-fed beef.
Ruffo sees a great opportunity to integrate the existing lamb and growing beef business in its product offering to its retail and food service customers across North America, using a combination of branded and private label solutions. Lamb has historically struggled to achieve a major breakthrough in this market, but it is now a growing and trending protein which meets North American consumers' search for products with nutritional, ethical and sustainable benefits. The company's marketing of both lamb and beef focuses on the key attributes demanded increasingly in red meat: grass-fed, hormone and antibiotic free, humanely raised, free range, great tasting and with consistent eating quality.
The success of this strategy can be demonstrated by the year-on-year growth of 24% in the value of the US lamb market which has now overtaken the UK as New Zealand's second largest export market. According to The Lamb Company's market tracking, New Zealand Spring Lamb currently holds a 65% and 90% share of the US and Canadian lamb markets, but Ruffo expects these figures to lift a bit this year, depending on product availability, supported by a major brand and packaging upgrade.
The shareholders have asked for a growth and value add strategy and as a result The Lamb Company's vision is "to become the leading supplier of premium specialty meats in North America and as a result provide the premium returns and competitive advantage to our shareholder suppliers." The key to achieving this vision appears to be the beef market which is close to 50 times larger than the tonnage sold in the lamb market, although the bulk of this is grain-fed, much of it destined for the hamburger trade. However there is great potential for premium grass-fed beef, as wealthy consumers increasingly search for a product which meets their changing lifestyle requirements.
After more than half a century in the majority ownership of the biggest New Zealand red meat processors and exporters, The Lamb Company now appears to be fulfilling its potential as a profitable, coordinated vehicle for selling New Zealand's lamb, beef and other red meats to the world's richest and most sophisticated consumer market. For too many years North American lamb sales have played a very poor second fiddle to the British and European markets, while grass-fed beef has been a poor cousin to grain-fed.
At last it seems the stars have aligned for New Zealand red meat: it suits today's consumer preferences, tight supply and consumer demand underpin the market price and the shareholders in The Lamb Company are committed to investment in the growing market. Hopefully the results will start to be trumpeted in their annual reports.
---
Current schedule and saleyard prices are available in the right-hand menu of the Rural section of this website. This article was first pubilshed in Farmers Weekly. It is here with permission.