Allan Barber reports the unique red meat industry marketing structure is well placed to face the perceived threat from alternative proteins. High demand and high prices are what producers are more likely to face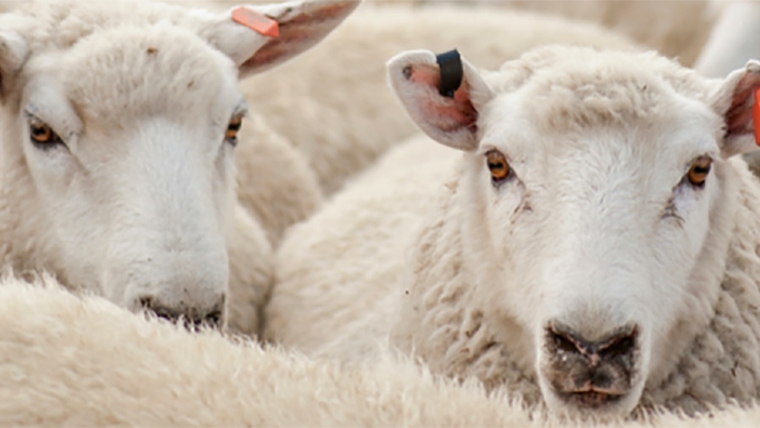 Beef + Lamb New Zealand Inc. is the domestic organisation responsible for promoting beef and lamb within New Zealand and is further distinguished from its near namesake by its unique funding model. Its activities are jointly funded on a voluntary basis by Beef and Lamb New Zealand Ltd, local retailers and meat processors; this makes it the only organisation of its kind in the world which is funded voluntarily rather than by government or industry mandate.
B+LNZ Inc started out in the 1980s as the Beef and Lamb Marketing Bureau which was funded exclusively by the retailers, although by the mid-1990s this arrangement was in danger of collapsing. Rod Slater, previously one of the key people behind the Mad Butcher, took over running the organisation and succeeded in convincing the then Meat Board and MIA processor members to take over financial responsibility. By 1998 in a major advance, the Quality Mark had been established as the symbol which would guarantee eating quality of all New Zealand beef and lamb sold in restaurants and retail stores.
Within a few years retailers accepted the importance of supporting an organisation which provided consumers with the Quality Mark assurance of quality. The three way voluntary funding model was born. Now some 15 years later B+LNZ Inc is firmly established as the vehicle for domestic advertising and promotion, publicity, competitions, recipes and nutritional advice.
The Beef and Lamb Ambassadors, Steak of Origin, Glammies, Excellence Awards and Ambassador Chefs programme all contribute to a very high and positive awareness for red meat in New Zealand. While the largest proportion of beef and lamb, about 80% and over 90% respectively, is exported, the domestic market is still very important, both because of the volume sold to New Zealanders and the demonstration of excellent eating quality to locals as well as overseas visitors.
To read or listen to the media, one gets the impression red meat consumption, locally and globally, is in serious decline, under attack from veganism, alternative proteins and concerns about environmental and sustainability issues, as well as the impact of high export prices which are automatically reflected in the domestic price. Kit Arkwright, B+LNZ Inc's marketing manager, says it is hard to get accurate information about domestic meat consumption and agrees it has declined over the last 10 years, but it still appears to be well within Ministry of Health guidelines for a balanced and healthy diet. There is no indication of a catastrophic fall as a consequence of a radical change to vegetarian alternatives, but high prices undoubtedly affect the volume consumers can afford.
Arkwright agrees there is a well-coordinated campaign to shift people away from animal proteins without taking into account the knock on health effects of removing iron and essential amino acids from a healthy diet. The assumed cost of iron deficiency to the health sector as a result of giving up red meat may well be seriously underestimated because of the many ways in which the effects can be revealed: fatigue and reduced work performance, impaired immunity, developmental delays in young children, learning difficulties, low birthweight and anaemia.
However he doesn't see alternative proteins as a major challenge for beef and lamb consumption, because of New Zealand red meat's value proposition as a naturally raised, nutritionally dense and healthy food with no additives. It will always form an essential part of a balanced diet, but the challenge will be to educate the public about the importance of good food and enjoyment of the cooking experience as a means of creating a healthy family environment. The Taste Pure Nature campaign, launched earlier this year in California by B+LNZ, provides the model for attracting the conscious foodie consumer group which expects greater quality and transparency throughout the whole supply chain. The domestic marketing body is working very closely with the farmer levy funded B+LNZ to ensure consistency of approach across environmental, nutritional and sustainability strategies. A key aspect of this for B+LNZ Inc is the implementation of Farm Assurance Plans on farms that supply the domestic market because local as well as global consumers increasingly expect that level of assurance.
B+LNZ Inc Chairman Fred Hellaby says the high price of meat looks unlikely to come down in the foreseeable future which makes it even more important to communicate strategically and positively with the New Zealand consumer. He believes there needs to be greater clarity about how domestic promotional strategies will dovetail with Taste Pure Nature which is more about farming systems than improved eating quality.
This has to be done on a tight budget, but Hellaby acknowledges the three joint funders may need to consider increasing their investment as a means of achieving cut-through with consumers who are asked to pay historically high prices for their beef and lamb, while being subjected to a barrage of negative publicity encouraging them to reduce their consumption. The ultimate goal is to encourage consumers to continue eating beef and lamb, but at the same time be willing to pay more for better quality.
The relationship between B+LNZ, the levy funded body responsible for global red meat activity on behalf of sheep and beef farmers, and the domestically focused B+LNZ Inc has not always been as constructive as it is today because of differing objectives and governance structures. But there is no doubt both organisations are now united in their determination to ensure their strategies and programmes are aligned to achieve the best consumer response to New Zealand beef and lamb.
---
Current schedule and saleyard prices are available in the right-hand menu of the Rural section of this website. This article was first pubilshed in Farmers Weekly. It is here with permission.