Guy Trafford sees the dairy industry ending the year in better shape and with a more positive outlook. The challenges haven't vanished, but dealing with them from a position of strength makes them easier to face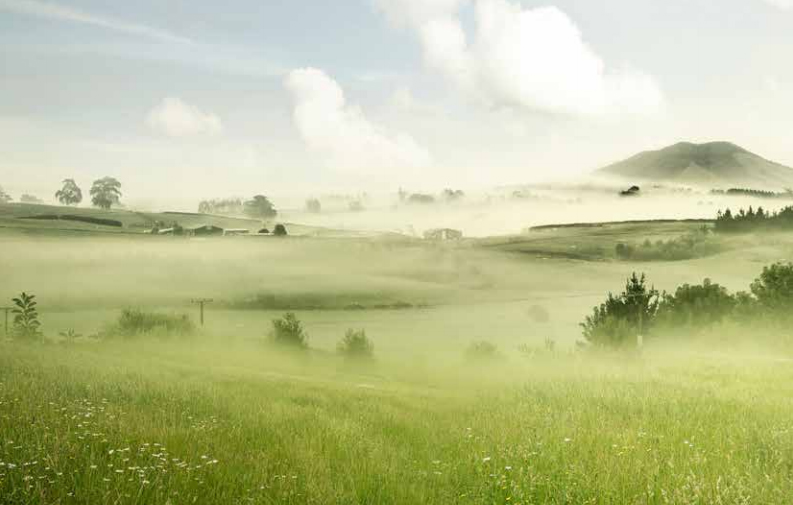 The dairy season continues to provide a bit to be concerned about with the latest GlobalDairyTrade auction taking another dip.
This one was considerably more than the -0.5% of a fortnight ago. Overall prices dropped by -5.1%, but of greater concern is the fall of both Whole Milk Powder and Skim Milk Powder, each down -6.7% and -6.3% respectively. The main reason for the drop has been given as the extra volumes made available this week. WMP volumes were +5% ahead of the previous sale and it is predicted that over the next 12 months WMP volumes will be +13,000 tonnes more than the current year. The good news is that China is still the major purchaser taking around 56%.
The recent easing of tensions between the US and China would normally be seen as a positive however, with part of the deal being that China agrees to purchase more US agricultural products it may have a dampening effect upon other suppliers into China; that is, New Zealand.
This could affect both the red meat and dairy industries as well.
The US-China deal is still to be signed and while Trump is claiming huge benefits for the American farming sector, China has not yet indicated what purchases if any it is likely to make. With this as a backdrop it was interesting to see Rabobank lifting their farmgate payout prediction forecast for the season to $7.60. This weeks GDT auction, if nothing else, shows what a fine line production and price walk. However with 60% of this season production now sold some certainty is creeping in as time progresses.
Looking forward to next season, there does not appear to be the same degree of frustration and let-downs as the past couple of years have. The conservative path Fonterra is choosing to follow will reduce the incidence of unpleasant surprises. Most sales have already occurred and the back to basics approach seems to rest easy with most suppliers, although investors must wince thinking back to the $8 share value in 2013 compared the $4 value currently.
SOPI brighter
MPI have released their "Situation Outlook for Primary Industries" (SOPI -  it used to be SONZA) for the year ending June 2020 and all is looking pretty rosy on the financial front.
Dairy exports are predicted to rise +8.4% to $19.6 billion, with rising prices offsetting a slight decline in milk production.
The handbrake on the industry is the large amount of debt dairy farmers carry with farm debt trebling since 2003 to a point now where the banks hold $23,600 per hectare. Low interest rates are the only thing that are keeping many dairy farms viable which is a pretty precarious way to operate.
On the positive side the efficiency of the New Zealand dairy herd over the same period has been highlighted showing a 25% in cow numbers but a 58% in production. Looking to the future a meeting of primary industry representatives was held at Lincoln University with the aim of plotting a better pathway forward for new Zealand's food and fibre exports. Minister Damien O'Connor said "The international consumers who buy our world-class product increasingly want to know the story behind their food. They want to know it's climate friendly and sustainably produced, with high animal welfare standards and by a workforce that's treated with respect and paid fairly."
"By using Fit for a Better World as our guide, I'm confident we'll achieve premiums in the marketplace from consumers seeking out our food and produce."
This is a great aspiration however at least two industries still have a long way to go. For decades forestry has been criticised for exporting the vast bulk of New Zealand harvested timber in log form with zero added value and our largest exporter, dairy, is not far behind. With a combined total of over $25.5 bln in exports they make up more than the rest of our primary exports combined. There appears to be little in the planning stage of Fonterra to change this situation with the smaller companies being the ones who are showing the initiative.
With the next decade about to begin this surely has to be the challenge going into the future. If successful it will put all the issues around the environment to bed with adequate returns coming back to producers to enable dairy farmers at least mitigate their impacts. Forestry, while 70% is held by foreign ownership have their own set of issues to negotiate.