Guy Trafford wonders how farms can compete with shorter, easier urban working conditions, especially when farms are price takers and urban businesses are price setters. Only immigrants seem to be prepared to work hard on farms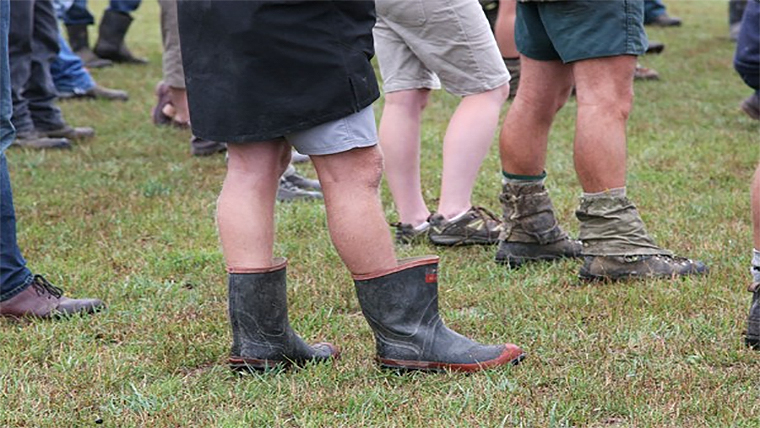 While prices for dairy products are looking sound, the issues around compliance and labour are having an impact upon dairy farm prices and this is not helped by improving employment conditions in some urban firms.
The announcement earlier this week that Vodafone are allowing their staff to 'knock off' at 2 pm on Friday afternoons if they have finished their work for the week got me thinking. Several issues came to mind; the first being if they are so well staffed and profitable, they can pay for 40 hours work (presumably) and only expect 37 hours in return then they are probably charging their consumers too much. Research was quoted as showing such schemes usually mean staff actually are more productive in the 37-hour period than they would've been in the previous 40 hours. It speaks volumes about us as a community, and probably how we really would rather be somewhere else than at work.
While I can only be envious of the Vodafone staff it also occurred to me as someone in a (small) start up business and also involved in agriculture, that schemes like this are going to force all employers to look at what it is going to take to make working for them a competitive and desirable option for current and potential staff. Dairying is the industry that has the most distance to move, a 'good' farm may have a 6-days-on, 2-off roster while others have 11-on 3-off (and a few have 5-on and 2-off like our urban brethren). Most farms would also require to move to 8 hours per day but that will need to be spread over a 12 to 13-hour period.
Most forms of agriculture and horticulture are finding it increasingly difficult to compete with the urban trend.
This conversation has been ongoing for over a decade and much of the trouble is while staffing conditions are improving overall, farmers are price-takers and unlike Vodafone (and others) we can't pass on these costs to consumers. Jealousy aside, I felt vaguely dispirited when thinking about Vodafone, as one of many in the self-employed ranks I regularly clock up 70 hours-plus in a week and probably for less than the minimum wage. I imagine there are plenty of others in similar situation.
However, these are the choices we make in chasing opportunities and for the privilege of being self-employed. It is staffing situations along with compliance costs that are driving many family farms away from agriculture, resulting in more corporate styled businesses fulling the void. Bigger farms are better able to employ 'experts' able to specialise in areas such as compliance and provide better pathways for staff to climb the promotions ladder. It is a situation that is occurring throughout the world and not just in developed nations agricultural sectors. This is despite family farms traditionally being able to 'tighten their respective belts' and ride out the lean periods.
The life style gap between the urban and rural workforce does appear to be going in favour of the urban sector as is shown by the high rates in international workers required to provide the man (and woman) power to work our farms, another trend that has occurred in other developed countries. The USA ag sector would grind to a halt without the Mexican workers, legal or otherwise. Any solutions are going to be very difficult to find; automation and modern technologies are going to help when possible. However, many jobs still require the human element and many firms still work on the labour-before-capital principle simply because the technologies the capital can provide are very expensive and future returns in agriculture are always uncertain.
Reinforcing the views above is the news that dairy farm sales are down and the issues around compliance, labour and uncertainty are given as the major reason for the slump. Most sales that are occurring are limited to the more desirable farms.
In the year ending December 2019 nearly 42% fewer dairy farms were sold than in the previous 12 month period. This drop is occurring at a time when dairy product prices are lifting. The number of dairy farm sales of just 23 was the lowest December since 2009. Other types of farms, while also showing falls in sales over the 12 month period did not experience falls to the same degree. 1,266 farms were sold in 2019, -16% fewer than 2018, with -42% fewer dairy farms, -3% fewer grazing farms, -31% fewer finishing farms, and -11% fewer arable farms sold.
The median price per hectare for all farms sold in the three months to December 2019 was $38,152 compared to $40,589 recorded for three months ended December 2018 (-6.0%).