Allan Barber sees a new decade with an unprecedented set of challenges which some farmers may decide they can't handle. Others will welcome the challenge and have a strong desire to prove they can thrive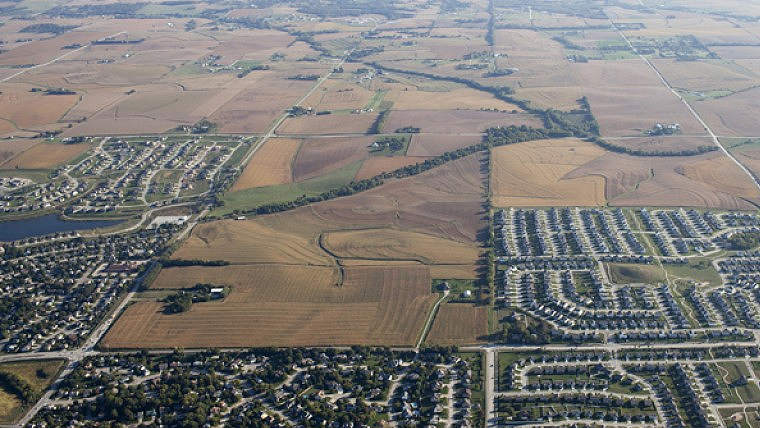 Assuming the new decade has already begun, unless one takes the pedantic view it won't start till next year, there are plenty of signs it will be completely different from the past 10 years. In many ways it will be a continuation of what is already underway with 2019 providing a sea change in several significant areas, notably the accelerating impact of climate change both from higher temperatures and extreme weather events, as well as projected government regulation to reduce greenhouse gases.
Other issues of significance include domestic freshwater policy, global trade agreements, bank capitalisation, debt tolerance and lending policies, and public opinion which is increasingly strident in its condemnation of the environmental impacts of animal based food production.
Against this challenging background, farmers could be forgiven for burying their heads in their hands and hoping for the best, but clearly that won't get them very far.
The immediate challenge is to work out what their priorities are, who to listen to for sensible advice and then develop an achievable strategy. The first priority remains what it has always been: to identify the most profitable farming method for the property, while working within the limitations of soil type, weather patterns and carrying capacity. Increasingly this entails complying with environmental targets and assurance programmes, while maintaining accurate farm production records.
The agricultural sector has committed to a programme, He Waka Eka Noa, which guarantees by 2025 all farming enterprises will have a Farm Environment Plan and be able to identify their carbon emissions, as well as being equipped with the technologies for offsetting their carbon emissions. The government has accepted this programme, but reserves the right to take control away from the sector and bring it into the ETS, if not enough progress has been made by 2022. This commitment places huge responsibility on the farming sector and advisory groups to move mountains in pursuit of this goal. The clock is ticking.
The most obvious change that has taken place in the last two years is the growing assertiveness of public opinion, boosted by the ubiquitous nature of social media. Key targets of social media are those industries which are seen as polluting and exploiting the environment, such as animal based food production. Strident critics don't differentiate between methods of production, such as grass fed versus grain fed, naturally raised or fed with growth promotants, but tar everything with the same brush.
Conversely plant based and alternative proteins are promoted as good for the environment and the consumer, regardless of the number of ingredients they contain or their relative lack of essential vitamins. Meat and dairy production, whether justifiably or not, is inevitably associated with environmental degradation.
So the new decade which actually started in 2019 or earlier is certain to see these trends continue. Farmers will feel increasingly isolated and misunderstood which makes it essential for their industry bodies, DairyNZ and Beef + Lamb NZ, and their processors to deliver the tools to ensure they meet the sector's undertaking. If this happens, they will be able to stand tall in the knowledge they have met their obligations.
Although it is impossible to predict prices 10 years out, present demand patterns give some confidence of price stability at the higher end of expectations for at least the next two years. African Swine Fever has virtually halved China's pig population and the speed of recovery is very uncertain which means there is a massive protein shortage. Although the growth of the Chinese economy has slowed, the middle class will continue to expand with positive implications for red meat and dairy consumption.
Trade with traditional markets, USA, EU and UK, is unlikely to expand dramatically, but there will continue to be solid demand for what New Zealand produces, reinforced by the probability of free trade agreements with the last two markets after Brexit has finally been concluded. The Taste Pure Nature programme will increase the higher value end of beef consumption in the American market and may well start to have an impact on other parts of the world such as China. Dairy, especially A2, will remain sought after, enabling prices to retain their strength.
The final factor to watch carefully will be the attitude of the banking sector to debt equity ratios. The major banks, all Australian owned, will inevitably become more risk averse, therefore less tolerant of high debt, particularly where there is insufficient asset backing. It will be extremely important to keep a close eye on property valuations – what was previously a mortgage secured against a realistic value can quite easily become a doubtful debt and banks may decide to foreclose. It will be very important to borrow conservatively and communicate openly with a lender about any developments.
Whether the new decade is a new dawn or more of the same depends on the perspective, but what is certain is it will bring an unprecedented set of challenges which some farmers may decide they can't handle. Others will welcome the challenge and have a strong desire to prove they can thrive in the new environment.
---
Current schedule and saleyard prices are available in the right-hand menu of the Rural section of this website. This article was first pubilshed in Farmers Weekly. It is here with permission.