Keith Woodford says land-use change is no solution for most farms caught in the debt to asset pincer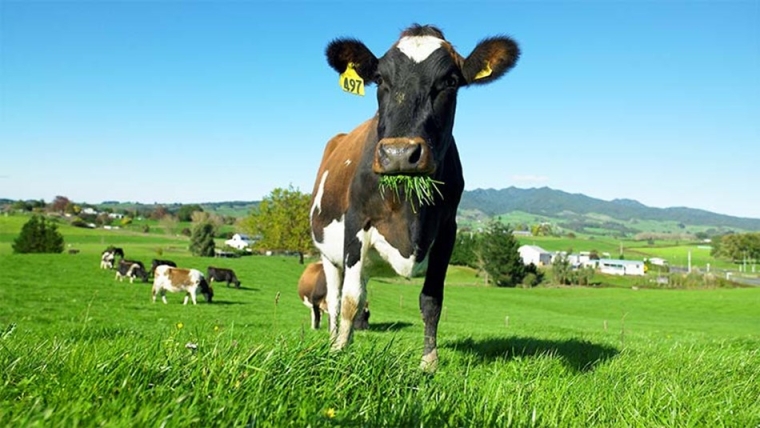 In recent weeks I have been writing about dairy-farm debt and declining asset values. In this article I pose the question as to whether or not we can expect to see a significant number of dairy farms convert to other land-uses as the pincer between land values and debt takes its toll.
The simple answer is that it is only going to be farms on either marginal dairy land or on potential horticultural land where, at least in the short-run, there will be significant land-use change. Apart from horticultural options in very specific areas, the economics do not favour a big change of land-use.  On most classes of dairy farm, values would need to drop a lot further before sheep and beef cattle raising would come into play.
This is because dairying is inherently more profitable than sheep and beef, and this is the way it has been for the last fifty years on most of the better-quality land. However, there are exceptions, particularly at latitudinal extremities in both north and south. More of that later.
As for cropping options that are not horticultural, these are largely restricted to the better soils in the east coast regions from Hawkes Bay down to North Otago. Many of these better soils are already predominantly in cropping, and existing cropping farmers are already scratching their heads in search of new and more profitable crops on these lands. Cash cropping is always challenging in the New Zealand climatic and economic environment.
The latest DairyNZ statistics show that in 2018/19 dairy farm numbers decreased by around two percent. However, existing dairy farms increased their cow numbers by about one percent and production per cow also increased by about one percent. This left total production unchanged. 
Many of the farmers that have left the dairy industry appear to be older small-scale farmers who have stayed farming but stepped back to dry-stock operations. These tend to be farmers who, because they have not expanded in the past, have low debt. In some cases, they either already have or soon will have a pension to supplement their farm income. The bottom line is that it was not debt that caused them to change land-use. Rather, it was a wish to simplify late-career lifestyles on these smaller properties and reduce compliance hassles.
The evidence that I can see suggests that where dairy farmers have actually sold land, then in most cases, as has been the situation for many years, that land went to an existing dairy farmer.  This is why the size of farms keeps creeping up.  The only difference now is that with so few buyers in the market, the average herd size is only increasing at around one percent instead of four percent each year.  
The specifics of the situation are playing out and will continue to play out differently across the country. In Northland, the soils that are suitable for subtropical fruit growing are well recognised and most of these are already in some form of horticulture or clearly identified to go that way in the future.   If an existing farmer has to sell such land because of debt pressure, then it may speed up the process, but nothing more.
Dairying has always been challenging in Northland. The cows tend to stress with summer heat and humidity, maintaining feed quality is challenging, per cow production is almost always lower than elsewhere in the country, and per hectare production is also lower than elsewhere apart from the West Coast of the South Island.  For those who wish to sell, the challenge will be to find a buyer. This is the region of the country where dairy economics and beef economics are closest.
In much of the Waikato, it makes no sense for either existing farmers or new farmers to change the land-use from dairy. Kiwifruit, fresh vegetables, milking goats and milking sheep are all candidates for expansion, but the impact will be modest in the overall scheme of things.
There are many well-established Waikato dairy farmers who would still like to grow their Waikato dairy businesses, but to do so they have to extract their investor equity from South Island corporate-type farms.  Currently, that is not an option.
Taranaki is different again. Alternative land-uses are few and far between for this high rainfall country. Some Taranaki farmers would undoubtedly still be interested in expanding their businesses but most have no hope of doing so with current lending criteria.  According to DairyNZ data from 55 Taranaki survey farms, the Taranaki debts average $35 per kg Milksolids (fat plus protein) and these are the highest average-debt levels per kg Milksolids in the country. For these high-debt Taranaki farmers, changing land-use is definitely no solution. Taranaki farmers are less likely than Waikato farmers to have South Island dairy investments.
The South Island has three distinct dairy regions. These are West Coast plus Nelson/Marlborough, Canterbury/North Otago, and Southland/South Otago.
West Coast plus Nelson/Marlborough farms had the highest average debt in 2018 at 65 percent of assets. Many West Coast farmers would have been in an impossible situation if it were not for Yili coming in and buying the co-operative shares at a big premium, and also guaranteeing Fonterra's milk price as the minimum price. Nevertheless, there are many West Coast farms still in trouble. Some farms are more than a little rundown and I can see some of these going back to beef with new owners. This will require existing farmers to sell up and the bank to take a shave on their loan book.
Canterbury farmers are in a stronger position than Westland in regard to debt, but many are seeing big clouds looming with environmental restrictions. I am optimistic that there are technologies to solve those problems but they require more investment. Right now, there is no mood for that. 
Alternative land-use options for Canterbury are less than is widely perceived, at least by urban folk. Much of the Canterbury dairy industry is on soils such as Lismores and Eyres that have no potential for cropping. As for crops such as wheat, these are possible on the better soils within a rotation, but the economics are not attractive. A shift from dairy to other land-uses will require higher value specialist crops which existing crop farmers are struggling to find.
South Otago and Southland are different again. Here the debt levels are particularly high, probably now averaging around 70 percent of value, but with no current floor to those values on the marginal land.  Given the challenges of outside-cow wintering in this region, it is easy to see farms on the hills and also some of the flats going back to sheep under new owners. Once again, the banks will have to take a shave to get some of these sales across the line.
The big picture message across New Zealand can be summarised as being that dairying remains the most economic land-use on most existing dairy land. The caveat is that environmental restrictions could change all of that. If that does happen, then many farmers will be left with nothing after the bank has been repaid. Finding alternative land uses is challenging.
---
*Keith Woodford was Professor of Farm Management and Agribusiness at Lincoln University for 15 years through to 2015. He is now Principal Consultant at AgriFood Systems Ltd. Previous article on Fonterra's challenges can be found at https://keithwoodford.wordpress.com/category/fonterra. You can contact him directly here.