Guy Trafford sees that just as our primary product markets have turned to focus on Asia, our travel and tourism markets are going to have to have the same focus, at least until a COVID-19 vaccine is effective in the US and Europe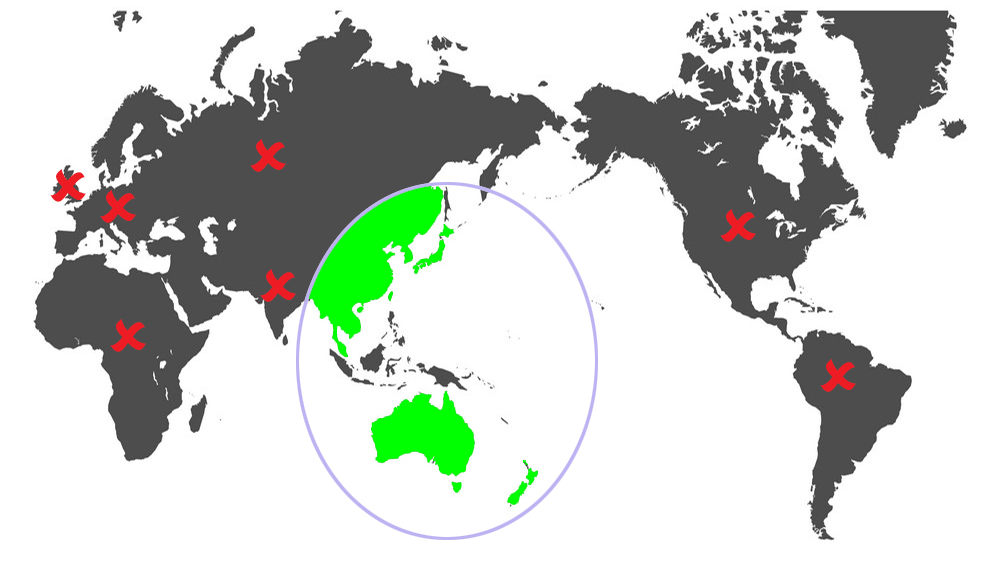 With winter officially upon us and the likelihood of moving in alert level 1 next week, it is perhaps a good time to take stock of where we are and what are the possible outcomes ahead.
With a combination of good luck, good management and the buying into the isolation policies necessary to beat the virus by everybody, New Zealand, health wise, has come through the first stage of the pandemic in very good shape - especially when we compare ourselves to other countries. The only nation which we have major trade links with to come close to our status is Australia.
This is another very fortunate event given they are both our nearest neighbour, our second largest trading partner and the largest provider of tourists (around 45%). There are some other Asian countries such as Vietnam with only 328 infections and no deaths supposedly, as well as Japan (fourth largest trading partner) and the likes of Taiwan and South Korea and of course China. They are all countries that appear to be handling the virus effects reasonably well, closer to New Zealand than most and, at least pre-covid-19, having large middle classes with the ability to buy New Zealand products.
Only Australia is likely to be able to provide the Government and general New Zealand population with the degree of confidence in their systems and reported numbers to consider letting them in as tourists or indeed to visit in return, at least until a viable global vaccination program is introduced. (But there may be some degree of Asian paranoia may be at play here as Taiwan is considerably ahead of Australia and arguably even New Zealand with only 7 reported deaths from 428 cases of infection. However, Australia sends over 1.6 million tourists a year and Taiwan barely rates a mention in the visitor stakes.)
But even (new) visitors from Australia will not grace our shores for some months to come, with September now being mentioned as the earliest date. With luck there may still be some snow on the slopes for snow bunnies, but for places like Queenstown it may be a case of too little too late.
Despite the negative effects of the widespread drought, agriculture in most regions has managed to come through the lockdown period in reasonable shape. For the drought affected areas it is going to be a long haul for them, and this winter is going to feel like it is dragging on forever until Spring, hopefully then to bring surplus feed.
The fact that markets for sheep meat, beef and dairy have remained relatively positive is another plus given the impact they have on our export returns.
New Zealand exports - almost bizarrely - a hit record levels in February and March but Covid-19 caught with us in April with exports dropping by -4% on 2019. However, still a good return given the global environment.
The biggest loser in economic terms from Covid-19 has been international  tourism which makes up around 20% of total exports. This equates to around $47 million per day. However, domestic tourism spends around $65 million so there is still a considerable amount flowing into the sector, but the cream has certainly gone.
What has been hard to ascertain is what the outflow of money from New Zealand by kiwis holidaying etc abroad. It appears that about 2.3 million trips leaving New Zealand are taken each year, with Australia being far and away the most popular destination. To try and get an idea of just how much is remaining in New Zealand and potentially being spent here (we can only hope) I did a rough-and-ready calculation based upon my conservative view of what a Kiwi may spend.
Average trip : Flights $1,200.
Length of visit: 10 days
Daily spend: $100
This comes to around $5.1 billion or $14 million per day (suspect you could add quite a bit on to this). So not quite replacing the $47 million per day from international visitors but a worthwhile contribution if it is spent back in New Zealand.
However, nothing quite beats export monies flowing into the coffers and with New Zealand's government debt going from 19% up to 36% this year and peaking at 54%, some serious money has flowed out. A lot of how the average kiwi copes through the next couple of years is going to come down to how future spending is targeted and when or if a vaccine is developed. To date the pharmaceutical companies are still in the early stages of development, generally in phase one of a three phase program and still with the manufacturing and distribution hurdles to cross.
Moderna and Johnson&Johnson have stated their capacity would be around 1 billion vaccines per year once tested and approved. It may be that then the hard part begins; that is, getting the world populations vaccinated. This may be New Zealand's Achilles heel when it comes to physically re-joining the rest of the world. With most countries having to accept that a latent presence of the virus will exist in their populations until all are vaccinated they, as has already been shown by many, accept the losses and get on with life (or death). New Zealand and hopefully Australia and some of the previously mentioned Asian countries may chose to align themselves with trade and travel protocols which as this 'group' is likely to include Australia, China, Japan, South Korea, Taiwan, Hong Kong among others, but not South America, Indian sub-continent Africa, the Middle East, Russia, USA or the EU and UK,(etc etc) at least for some time. New Zealand and Australian may become firmly part of Asia as a consequence. So while to date Australia is the only country the obvious conversations have been about lowering the border barriers to, it may be that we need to start thinking beyond them and looking into selected Asian countries if we want to get back to the economy pre-Covid-19.
The current trend is that these countries are where the most growth has been coming from for primary products as well as tourists. Given any comprehensive vaccine program is likely to be at least two years away and maybe longer, Asia is likely to shape our exporting future where travel is involved. In the meantime the primary sectors are still going to be the main drivers of any export dollars.