Angus Kebbell tracks the growth of agri-tourism and how it has helped rural communities rejuvenate. How will it adapt to closed or restricted borders?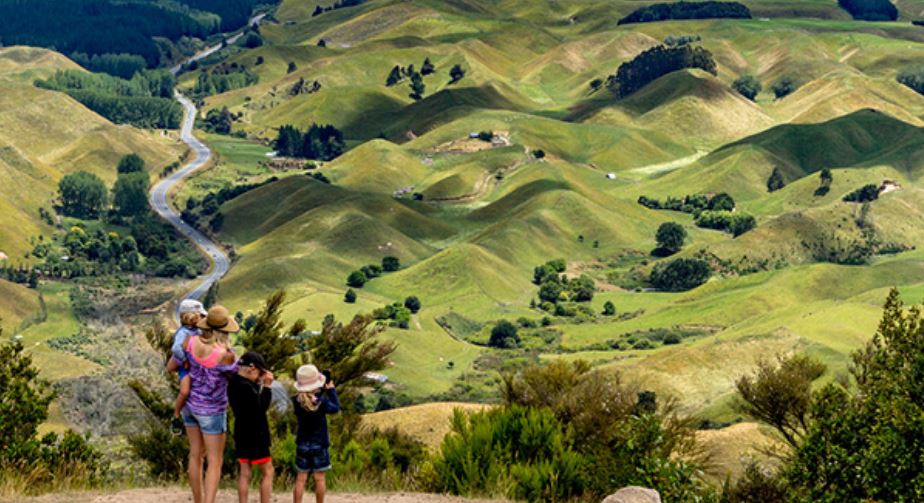 Over the past few weeks, we have been looking at farming post the Kaikoura Earthquake and how communities have rallied together and come out the other the end of such a devastating event.
This week, we are looking at how agri-tourism is adding diversification and resilience to farming businesses - and the challenges COVID-19 is bringing.
Agri tourism has taken a heavy knock with the border lockdown. For many years, and with increasing momentum, agri-tourism had been growing and expanding but based on international visitors and offering them a very unique, Kiwi rural experience.
But the border closure has upended that.
It is a new industry segment built on experimentation, and the new challenges demand quite different approaches.
The North Canterbury Bamford Farm provides a 'real' on-farm experience among livestock and landscapes that are themselves unique.
The connection to the land and the connection to the provenance of the food and wool produced there is a core attraction for both the tourist and the farmer.
But starting with the Australian bush fires, and then COVID-19, the whole investment and focus on international visitors has had to be unwound. Now the focus is on reconnecting local city dwellers to these same delights.
Lincoln University researcher Joanna Fountain is part of the infrastructure that is building a professional community background to support agri-tourism, from research to marketing support.
This work has identified community collaboration within the farming community as a key driver building these assets.
That work and the infrastructure that is developed needs to be matched with what the visitor really seeks. It includes not only farm-based farm stays and onfarm experiences, but also the wider landscape appreciation demand (which can include hiking and cycling).
And then there is the specific area of food tourism, of which a core part is wine tourism. The wine sector has an easier time linking tourism tasting to eventual market demand through 'brand ambassadors'. For red meat products there are substantial regulatory hurdles and farm tour operators risk making large promotional effort that can't result in market demand for their products when the visitors return home. Often that demand is picked up by other suppliers.
COVID-19 means agri-tourism will need to tell its provenance story to local tourists, a much more challenging proposition. But done right, it will hold and build the marketing skills and operational resilience, ready for when international visitors return.
What started out decades ago as a farm income diversification strategy, is now a real and growing industry that can be profitable in its own right. But it is one that is having to rapidly adjust to sudden new constraints and directions.
---
Angus Kebbell is the Producer at Tailwind Media. We are hoping this will become a regular series.